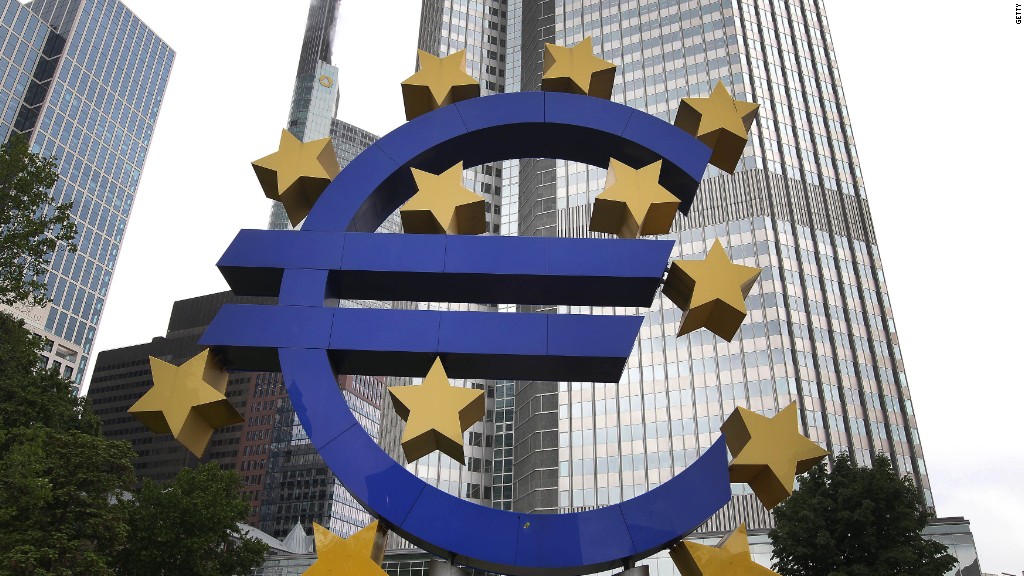 Deflation has returned to Europe.
Official data shows consumer prices across the eurozone fell by 0.2% in December, marking the first time prices have fallen in the region since the Great Recession.
The figure was worse than most analysts were expecting and the weakest since September 2009. Eurozone inflation stood at 0.3% in November.
Falling consumer prices could herald worse times to come for Europe's stagnant economy because they can encourage people to hold off making purchases in the hopes of cheaper deals in the future.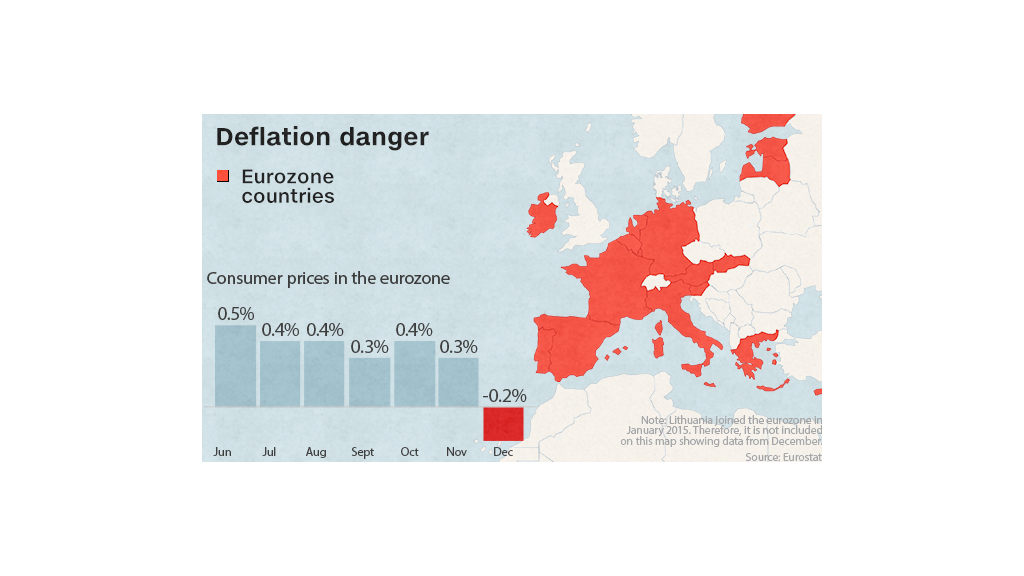 "With oil prices falling ... to new lows and underlying price pressures still limited by weak economic activity, it looks ever more likely that the eurozone will see several months of deflation," said Howard Archer, the chief European economist at IHS in London.
It's widely expected that the European Central Bank will swoop in later this month with a program of quantitative easing -- massive purchases of government bonds -- to try to stimulate the economy and prop up prices.
The ECB has been discussing QE options for weeks and could announce the program as early as January 22, after its next policy meeting.
Related: Here's why stocks should fall further
Official data released Wednesday also shows unemployment remains near record high levels in the eurozone. The unemployment rate in November was 11.5%, unchanged on the previous month.
The poor data sent the euro to a new nine-year low against the dollar at around $1.18.
Investors have been shifting out of euros in favor of U.S. dollars in recent months as the robust performance of the American economy raises the prospect of a Fed rate hike later this year.