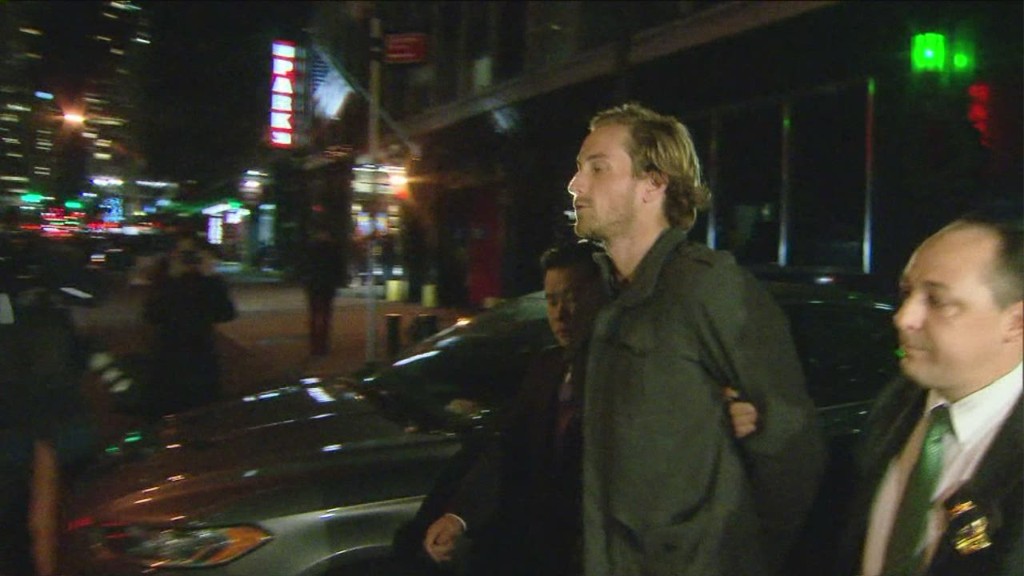 A millionaire hedge fund founder is at home in his upscale Manhattan apartment. His son stops by to talk. His wife steps out briefly.
When she returned just 15 minutes later, her husband was shot in the head and dead.
Police have arrested the son, Thomas Gilbert Jr., 30, for the murder and released new details about the case.
Gilbert Jr. also faces weapons and forgery charges based on what police say they found in his apartment: ammunition, 21 blank credit cards and a card skimming device.
Police linked the Gilbert Jr. to the gun because they found in his apartment "a shell casing envelope with the serial number of the gun that was recovered at the crime scene," said Robert Boyce, chief of detectives for the New York Police Department.
Authorities haven't specified a motive, but said Gilbert Jr. was being supported financially by his parents. Some New York news outlets have reported the father was cutting his son's allowance.
Gilbert Jr. has not yet entered a plea, and the office of his attorney had no comment when contacted by CNNMoney.
When authorities arrived at the scene Sunday afternoon, they believed what they saw was a murder staged to look like a suicide.
Gilbert Sr.'s left hand was on a gun that rested on his chest, police said. The downstairs neighbor said he heard loud noises: "Something just kaboom, just hit the floor loudly."
Gilbert Sr. was the founder of Wainscott Capital Partners Fund, a four-year-old hedge fund that specialized in biotechnology and health care. He lived in a well-to-do New York neighborhood near the United Nations.
In June, Gilbert Jr. was the subject of protective order filed in Southampton, New York, by another hedge fund player, Peter N. Smith.
Smith's house in the Hamptons burned to the ground, and authorities are investigating it as an arson.
Gilbert Jr. was then arrested in September for violating the protective order. According to court documents filed by Southampton police, Gilbert Jr. "did approach and attempt to engage in discussion" with Smith on a beach there.
The judge who issued the protective order in June also ordered Gilbert Jr. to "surrender any and all handguns" and other firearms. Court documents said the order remains in effect through December 2015.
--CNN's David Shortell contributed to this report.