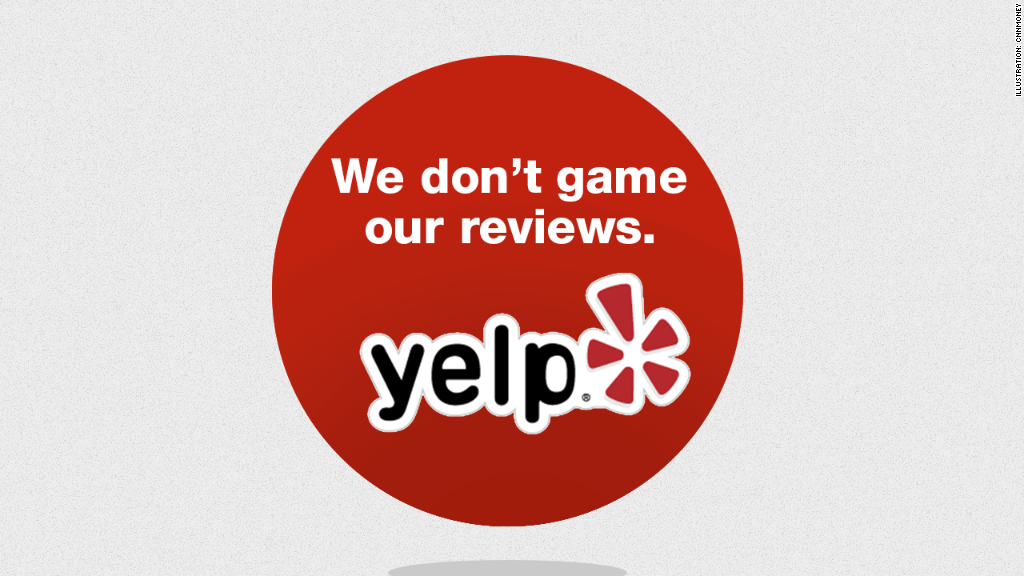 Yelp maintains that its business practices are kosher. And the U.S. Federal Trade Commission agrees, again.
This week, the FTC ended a year-long investigation into the online review site's business practices.
Yelp has been criticized over the years for improving the ratings of businesses that buy advertising and extorting those that don't.
Vince Sollitto, Yelp (YELP)'s vice president of communications and public affairs, referred to this allegation as a "conspiracy."
A "deep inquiry" by the FTC was inconclusive as to whether the company engaged in such behavior, according to a blog post from Sollitto published this week.
The FTC looked into "what our salespeople say about our advertising programs, and how we ensure that our employees are not able to manipulate the ratings and reviews that we display," wrote Sollitto.
It's the second time that the FTC has investigated the firm's advertising practices and not taken any action.
According to Sollitto, there have been roughly 2,000 complaints about the review site over the past five years.
"Most of the complaints were that they didn't like the reviews [they were getting]," said Sollitto.
In his post, Sollitto reiterated Yelp's efforts to "protect consumers." He said they accomplish this through software that vets all reviews submitted, and through human investigators.
"We would never do anything to jeopardize [their] trust," added Sollitto.
The FTC declined to comment.