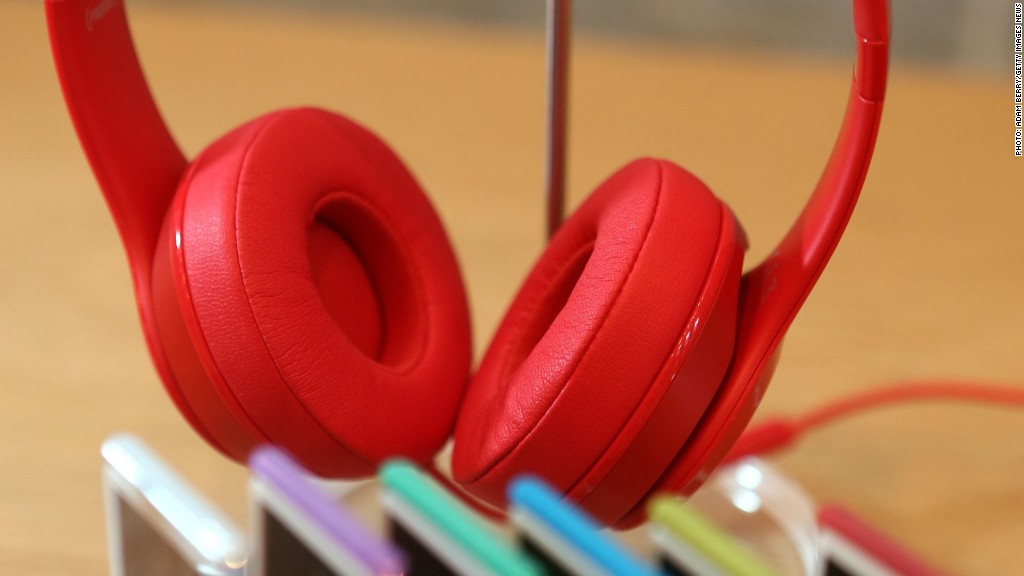 Dr. Dre and Jimmy Iovine cheated their partner in producing the Beats headphone line, according to a new lawsuit.
Monster, the audio equipment company, said in the suit it fell victim to a "complete sham" that allowed Dre and Iovine to take control of the Beats by Dr. Dre brand.
The suit repeatedly states Monster suffered "millions of dollars in damages" -- mostly for turning over its intellectual property and being blocked from business deals -- but does not specify a specific dollar amount.
Monster said it invested heavily, assigning 100 employees to the project and making 30 prototypes before the headphones reached the market. It suggests the extent of Dre's and Iovine's involvement was mostly promotional appearances.
"Simply put, Monster did all the work, financed the entire effort, and paid Iovine and Dre a royalty for their marketing efforts," Monster says in the suit, which was filed in California on Tuesday. "At the time, Iovine and Dre had no employees, no engineers for headphone technology, and had no role in engineering or developing the 'Beats By Dr. Dre' high-end headphone line."
(Dre did review the headphones before they went to market. The lawsuit reads, "When Dre put on the newly-designed final version of the Monster headphones and listened to them, Dre shouted out to everyone available, 'That's the s--t!'")
Related: The world's 10 richest recording artists
Shortly before the deal between Monster, Dre and Iovine was to expire, Monster says its partners pulled "a series of covert acts designed to steal away" the technology and its value.
Iovine and Dre's company arranged a partnership with the technology firm HTC. Monster said that meant it handed over "the intellectual property, production, and supply mechanisms that underlie the venture and that create value." HTC did not invest in Beats, Monster said, and shortly after the partnership was finalized, it was dissolved.
Beats, including the headphone line and a music streaming service, was then sold to Apple (AAPL) for a whopping $3 billion.
The suit maintains the Beats brand would be worth little without its influence.
"Lee is an audio and sound genius," Monster said of its CEO, Noel Lee. Monster said its products "revolutionized" the audio industry, and prior to the Beats by Dr. Dre headphones, "There was literally nothing like it before in the headphone market."
Beats and HTC did not immediately respond to requests for comment Wednesday morning.