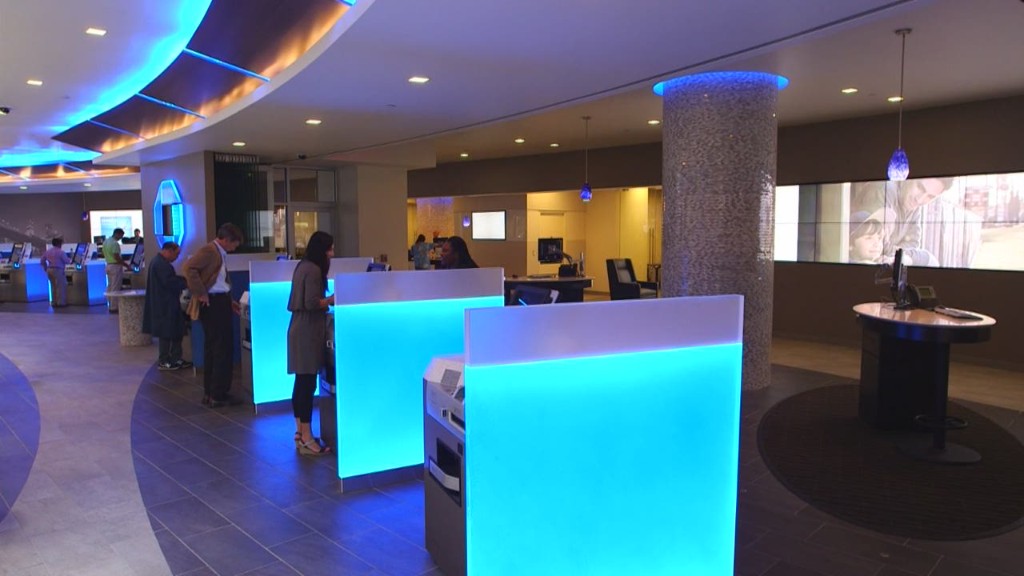 ATM screens are notorious germ collectors. People with disgusting, sticky hands touch them all day, and banks probably rarely clean them -- if ever.
That's why Corning's new antimicrobial touchscreen glass for ATMs could be a lifesaver. Or at least a cold and bellyache saver.
Corning (GLW) partnered with ATM maker Diebold (DBD) to make ATM touchscreens with ionic silver. It prevents bacteria, algae, mold, mildew, and fungi from growing. Diebold and Corning showed off a prototype of the new germ-killing screen at the Consumer Electronics Show in Las Vegas this week.
The first ATMs to get the germ-killing touchscreens will be Diebold's new 5500 series ATMs, which are the tiny cash machines deployed in corner stores (talk about gross). Diebold said its new ATMs for bank branches will also eventually get the clean touchscreens.
Corning will also make antimicrobial touchscreens that can be retrofitted onto existing ATMs. So even the old, gross kiosk you have been getting cash from for years could soon feature a cleaner screen. The glassmaker said the touchscreen technology will fight germs for the life of the ATM.
The companies haven't yet set a date for when the first germ-fighting touchscreens would hit the market.
Various studies have shown just how repulsive ATM screens are.
One study by New Zealand cleaning product company Janola found that ATMs were the most bacteria-infested public surfaces -- dirtier than public phones, toilets, restaurant tables and train ticket kiosks. The ABC affiliate in Washington DC, found more than 1,400 particles of germs or bacteria in a single swab at Union Station's ATMs.