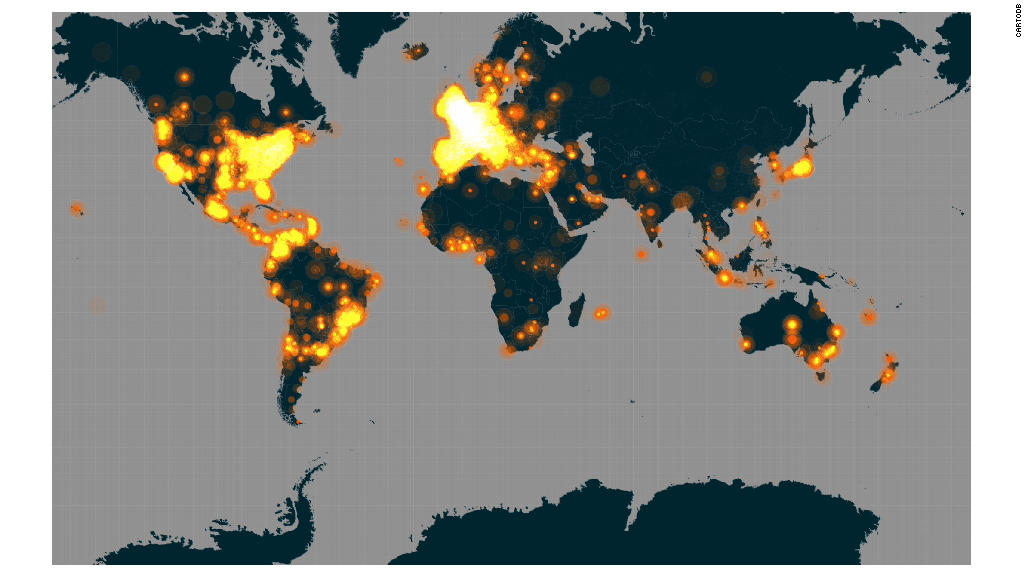 Hackers claiming to be with the group Anonymous say they have hacked a jihadist website in retaliation for the terror attack on French satirical magazine Charlie Hebdo.
The website ansar-alhaqq.net, a French jihadist site, currently redirects to Duck Duck Go, a search engine. Hackers using the Twitter handle @OpCharlieHebdo claimed responsibility.
Anonymous also named dozens of Twitter accounts that the hacktivist group says belong to jihadists.
The hackers posted the Twitter handles on Pastebin, a website that lets people post information anonymously online.
On Friday, Anonymous members announced hacking operation "#OpCharlieHebdo, declaring war on Islamic extremists.
Related: Anonymous declares war over Charlie Hebdo attack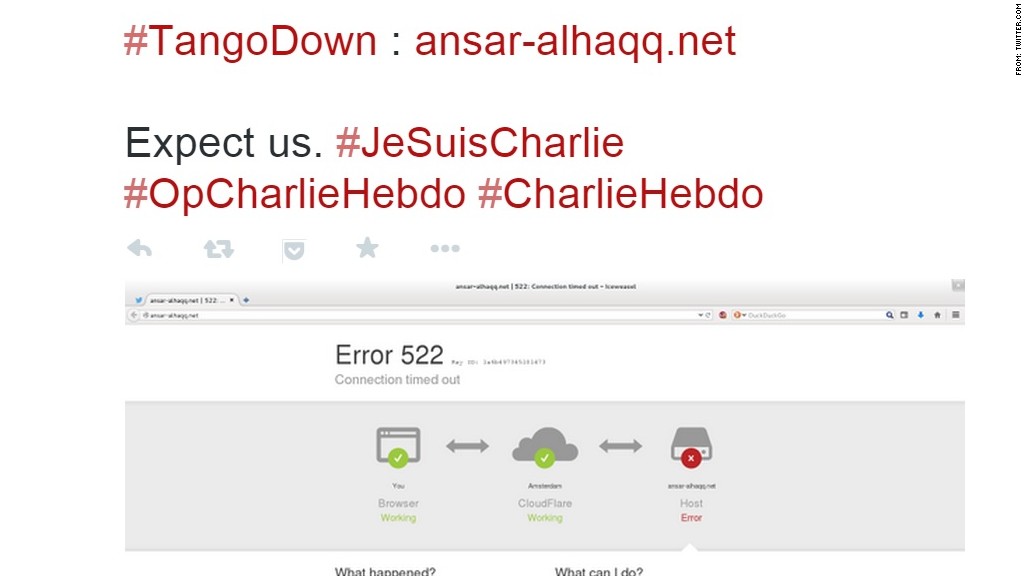 In a video posted on YouTube, the group of hackers said they would track down websites and social media networks linked to terrorists, and take them down.
"We, Anonymous around the world, have decided to declare war on you the terrorists," it said.
Anonymous said the video was a message for "al Qaeda, the Islamic State and other terrorists," and promised to avenge the deaths in last week's attack.
Anonymous has hacked websites belonging to government departments, companies and other organizations.
The attack on Charlie Hebdo has prompted an outpouring of solidarity, sparking some news organizations to republish the magazine's most controversial cartoons -- including of the Prophet Mohammed.
On Sunday, millions of people, including world leaders, marched in an anti-terrorism rally in Paris. The French Mission to the United Nations called the massive gathering the largest in France's history.
The day was emotional and peaceful, a gesture of unity just days after Islamic extremists slaughtered 17 people.
--CNN's Margot Haddad contributed to this report.