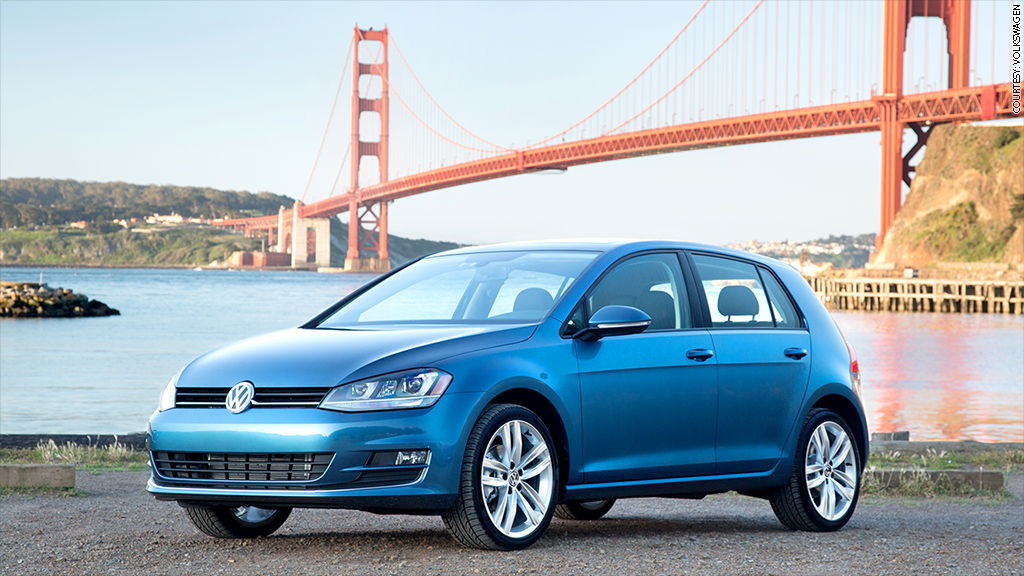 The Ford F-150 won truck of the year at this year's Detroit auto show, beating out the midsize Chevrolet Colorado pickup.
The Volkswagen Golf won car of the year, after having earlier won that distinction from Motor Trend.
The win by Ford is some measure of revenge - the F-150 had lost the Motor Trend Truck of the Year to the Colorado. Another Ford SUV, the Lincoln MKC, was the third finalist.
Ford's newly redesigned F-150 has all-aluminum construction, a more expensive and difficult-to-work-with metal.
The lighter weight aluminum greatly increases fuel economy, important for Ford (F) as it and other automakers need to comply with much higher fuel economy rules. But it's risky since truck buyers are used to steel trucks. The F-150 is the best selling car or truck in the United States and key for Ford's profitability.
Better fuel economy is not much of a selling point these days, with the cheapest gas prices since 2009. So Ford is advertising its increased towing capacity.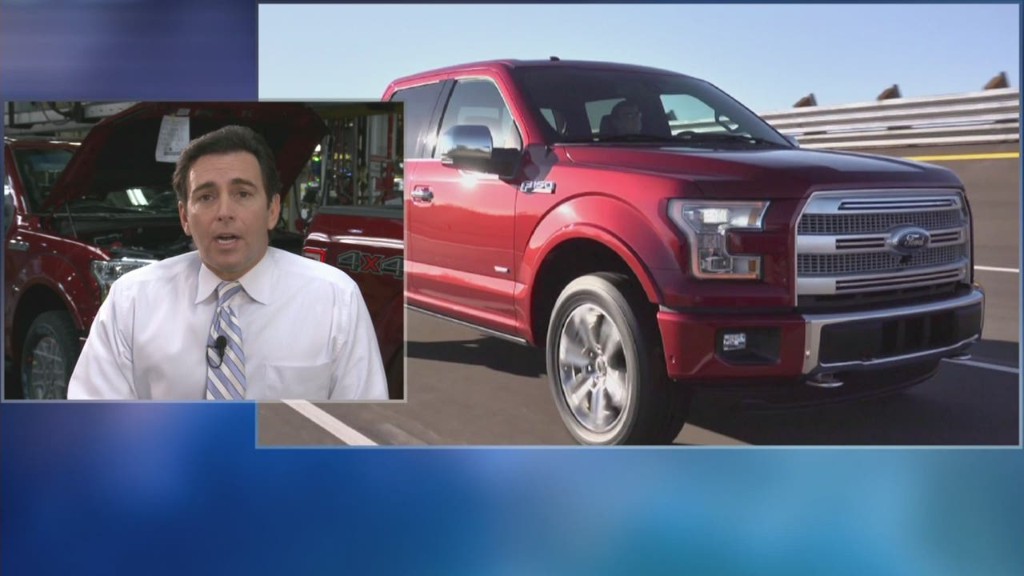 "The Ford F-150 is an American icon that Ford not only freshened but gave a big injection of innovation," said Michelle Krebs, an analyst with AutoTrader. "We may well look back at the aluminum-bodied Ford F-150 as a turning point in how trucks are constructed."
Related: Meet the cars of the future
The Golf compact car has been lauded for its wide array of available engines, including both diesel and electric power. With prices starting at just $18,000, critics have credited the Golf with near-luxury quality in terms of its interior and overall construction. It's also an important win for VW, which posted some of the worst U.S. sales of any major automaker in 2014.
The Ford Mustang and the Hyundai Genesis were the two other finalists for car of the year honors.
For car sales, the importance of awards like these has grown. These two awards in particular, chosen by a panel of leading auto critics from multiple media outlets, are among the most influential.