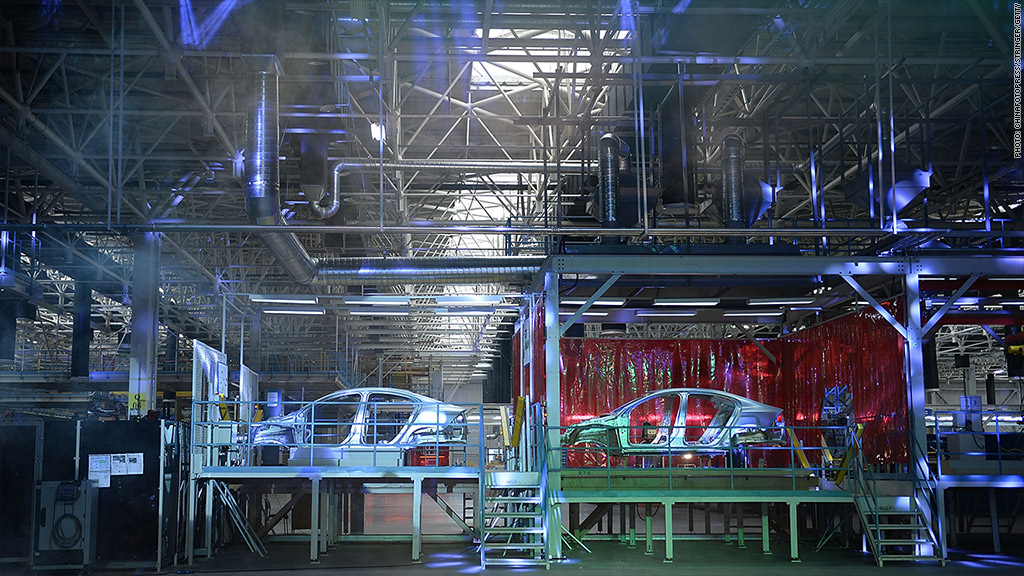 Volvo will become the first major global automaker to export cars from China to the United States, the company said Monday.
Volvo, which was bought by the Chinese automaker Geely Holding Group in 2010 from Ford Motor (F), said it expects to sell about 1,500 of its S60 Inscription sedans in the United States.
Volvo currently sells about 25,000 of them in China, said Volvo spokesman David Ibison. A time frame for the sales was not announced.
China has passed the United States as the largest market for car sales globally, and most major automakers build cars in China. But until now those cars have been sold almost exclusively in China.
The cars are be made at a Volvo plant in Chengdu.
China is the largest maker of U.S. imports, and is a major source of low-cost clothing, electronics and consumer products. Through November of last year, U.S. consumers spent $426 billion on Chinese exports, up 6% from a year earlier. And Asian automakers from Japan and South Korea, such as Toyota Motor (TM) and Hyudai, today account for 45% of U.S. auto sales according to sales tracker Autodata. That puts them just slightly ahead of the combined sales of U.S. automakers General Motors (GM), Ford Motor (F), Chrysler Group and Tesla (TSLA).
Related: F-150 wins truck of the year
But just over 70% of the cars sold in the U.S. by Asian automakers are actually built at plants in North America, not in Asia. That's because shipping vehicles is expensive, and automakers need shorter supply chains, said Ian Fletcher, analyst with IHS Automotive.
Because of that Fletcher does not expect a flood of Chinese-made cars to hit the U.S., but he does expect that cheap Chinese cars will eventually find a place in the market, he said.
"They will have a brand presence," he said. "But they'll be competing against Japanese automakers who will have a 50-year lead, and the South Koreans with a 20-30 year lead."