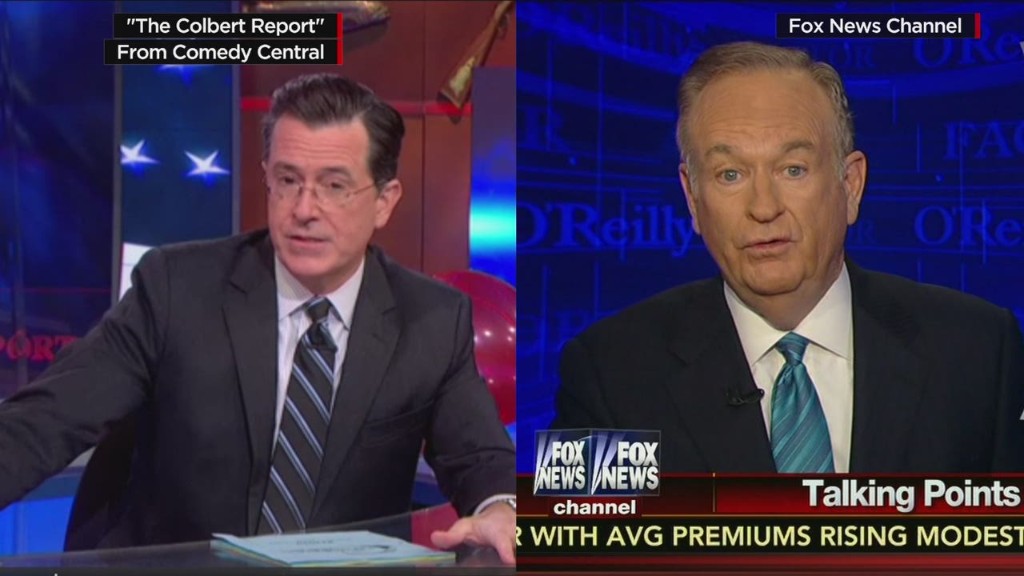 Mark your calendars, Colbert Nation: Stephen Colbert will be back on the airwaves September 8.
"I have nine months to make a show, just like a baby," Colbert said in a statement Monday. "So first, I should find out how you make a baby."
Colbert is replacing David Letterman, the legendary comedian, who will end his long run as CBS's "Late Show" host on May 20.
This will give Colbert about three months to settle into his new digs at the Ed Sullivan Theater, where the show is filmed.
Just a few weeks ago, Colbert signed off with a star-studded (and highly rated) goodbye to his "Colbert Report" on Comedy Central.
Related: 'Colbert Report' says goodbye with record ratings
Colbert was announced as Letterman's successor on April 10. CBS is counting on the show being a big win for the network, especially since it owns the new "Late Show."
It allows CBS (CBS) to license the show in ways it couldn't because Letterman's late night broadcast was owned by his own production company, Worldwide Pants.
To fill the programming slate in the interim, CBS will reportedly run prime time repeats, according to the LA Times' Stephen Battaglio.
James Corden, who will be following Colbert every night, will be kicking off his "The Late Late Show" on March 9.