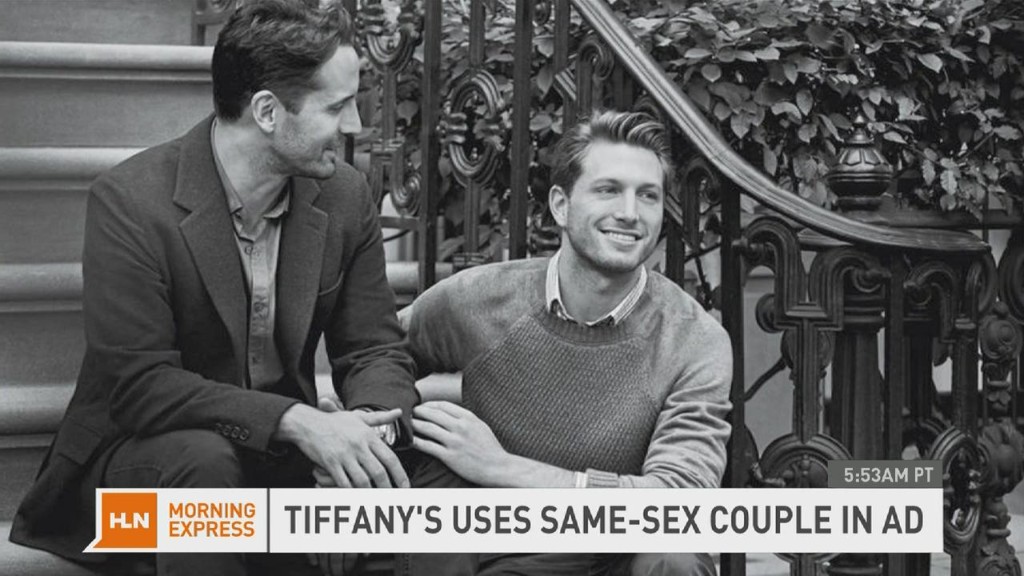 The latest ad from
Tiffany & Co.

(TIF) isn't your grandfathers' ad: It shows a gay couple, a first for the jeweler.

As same-sex relationships are increasingly mainstream -- and as same-sex marriage is legalized in more states -- more and more companies are joining the LGBT-friendly bandwagon.

Some do it out of principle. But there's also a business case to be made: The lesbian, gay, bisexual and transgender community held $790 million in buying power, according to a 2012 estimate from the Human Rights Campaign, a leading LGBT advocacy group.

And a study from Experian Marketing Services year found the average income of people in a same-sex relationship is significantly more than those in a heterosexual partnership.

Some companies voiced their LGBT support early on. Over 100 major U.S. companies joined the campaign against DOMA, the law that barred the federal government from recognizing same-sex marriages, before the Supreme Court struck it down in 2013.

Last year, HRC gave 365 companies, including 150 on the Fortune 500 list, top honors in its annual assessment of corporate America. New to the list last year was Facebook (FB), Tesla (TSLA) and Yelp (YELP). It even produces a shopping guide for consumers looking to support companies that take a stand.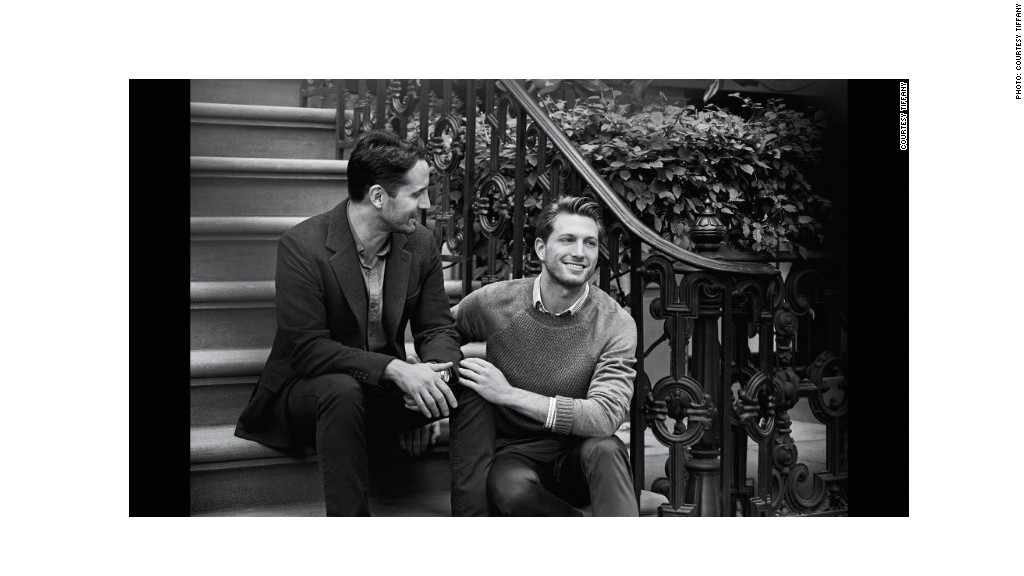 Here is a rundown of how some prominent companies and brands have addressed LGBT issues -- ranging from political and personal actions by high-profile CEOs to product advertising to workplace policies.
Amazon: CEO Jeff Bezos has voted with his wallet: His 2012 donation of $2.5 million to a same sex organization in Washington state was believed to be the largest such donation at the time. Seattle-based Amazon (AMZN) also released an ad spot that features a gay man buying a Kindle e-reader.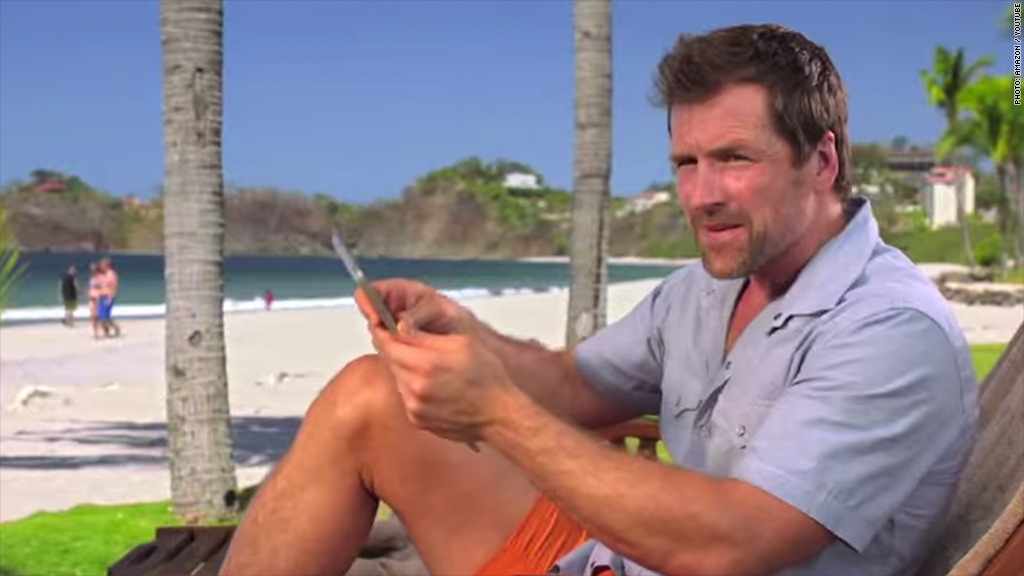 Apple: Tim Cook, the CEO of one of the world's most important tech companies, went public with his sexuality last year. "Let me be clear: I'm proud to be gay, and I consider being gay among the greatest gifts God has given me," he wrote in October. Cook said he had tried to keep his private life out of the public spotlight, but thought coming out would help people struggling with their own identity. And Apple (AAPL) not only supported the overturning of DOMA, but as early as 2008, backed the effort against Proposition 8 in California.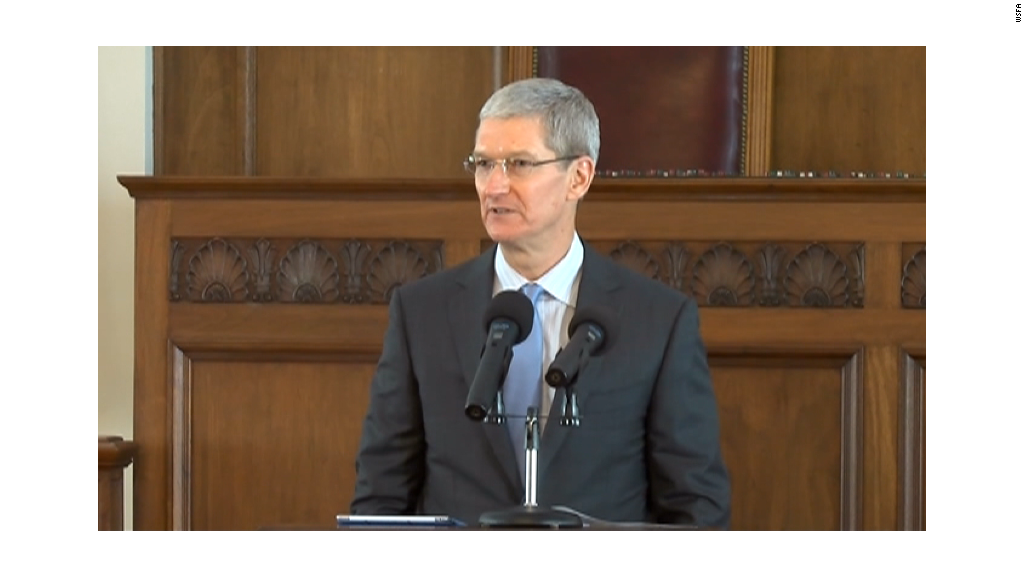 Ben & Jerry's: The socially-minded ice cream makers re-branded two flavors in support of same-sex marriage. After same-sex marriage was legalized in Vermont, Chubby Hubby ("Vanilla Malt Ice Cream with Peanutty Fudge-covered Pretzels with Fudge & Peanut Buttery Swirls," available in the U.S.) was renamed Hubby Hubby. And when same-sex marriage was on the table in the UK, Ben & Jerry's renamed the apple pie flavor available there Apple-y Ever After.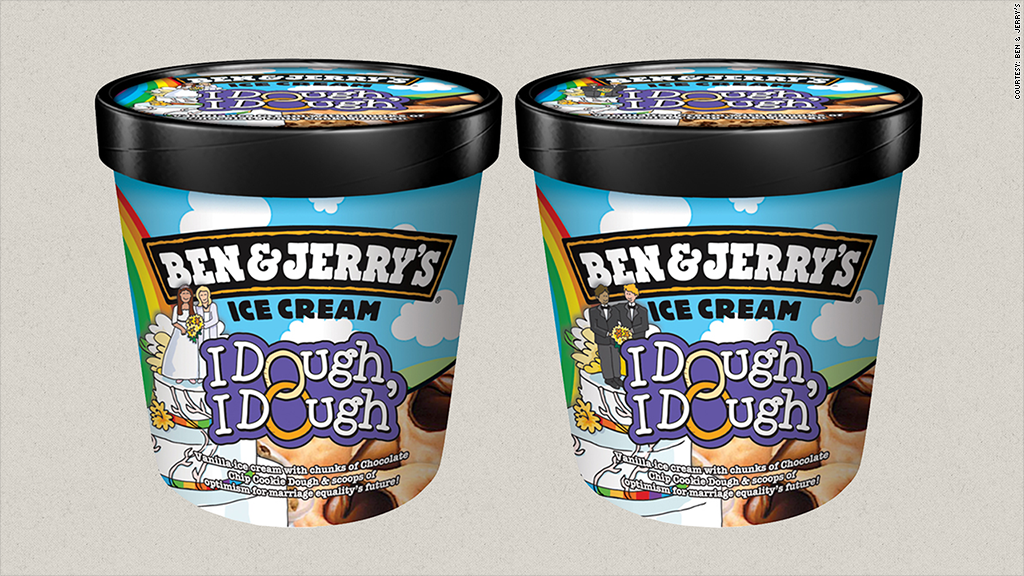 Barilla: The pasta maker found itself in hot water and apologized, not once but twice, after its president, Guido Barilla, said he favored "traditional" families and wouldn't use same-sex couples in advertising. That was in 2013, and by last year, the company earned the top score on HRC's index of LGBT-friendly companies. HRC said the rating recognized Barilla's anti-discrimination policies and the extension of health care benefits to same-sex partners and transgender individuals. "The real negative reaction that you saw globally to these comments really spurred action on the part of Barilla," said HRC's Deena Fidas, who conducted the survey.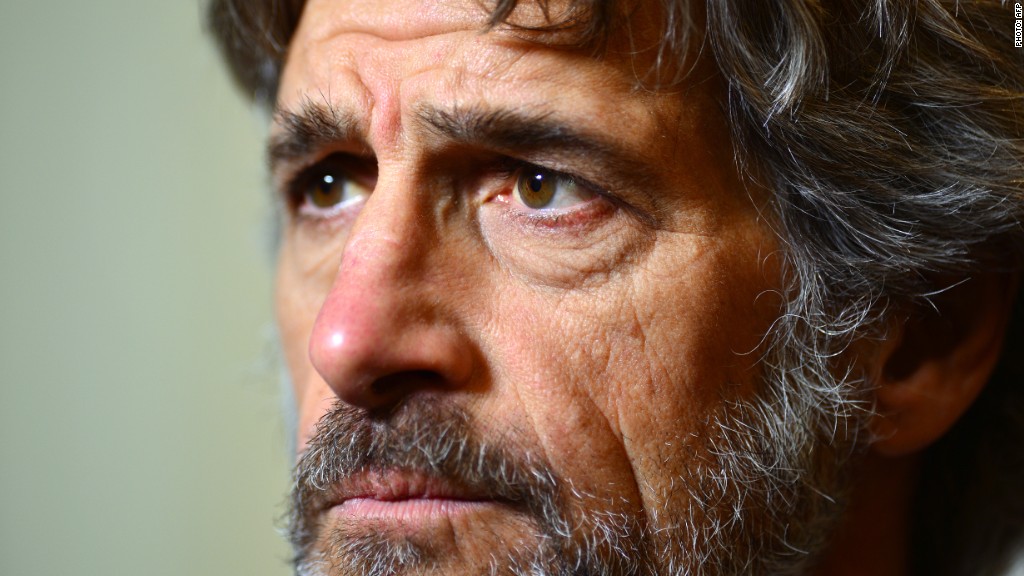 Gap: Several fashion brands -- including Gap (GPS), Abercrombie & Fitch (ANF) and American Eagle (AEO) -- get top ratings from HRC. Gap made waves with its advertisement that showed two men -- actor Rory O'Malley and his boyfriend -- both inside a t-shirt.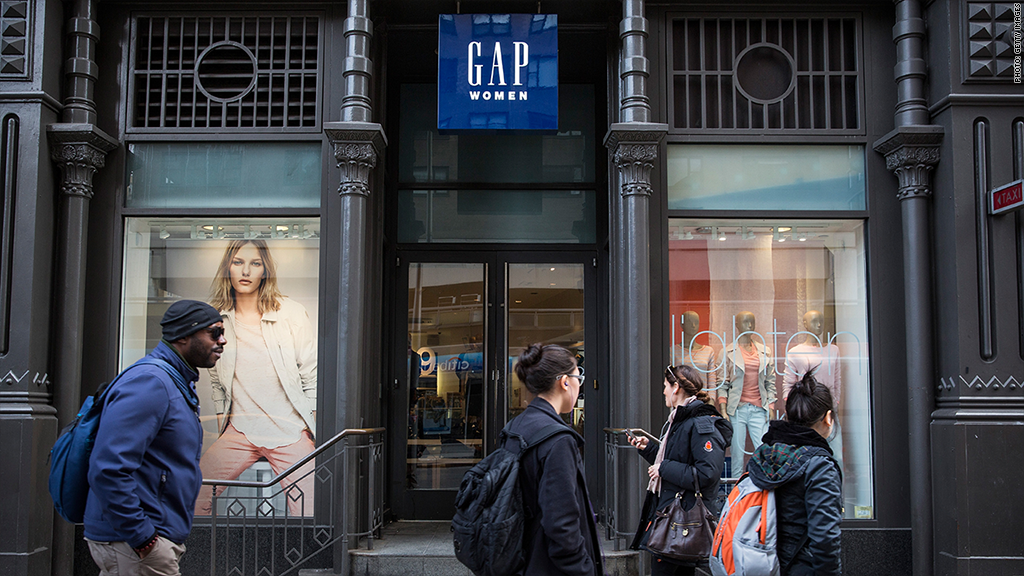 Google: Not only does Google (GOOG)have an internal working group for employees known as Gayglers, but it made a bold statement about LGBT rights ahead of the Winter Olympics in Sochi last year. The company joined protests of anti-gay policies in Russia by featuring a rainbow-colored "Google doodle" on its homepage.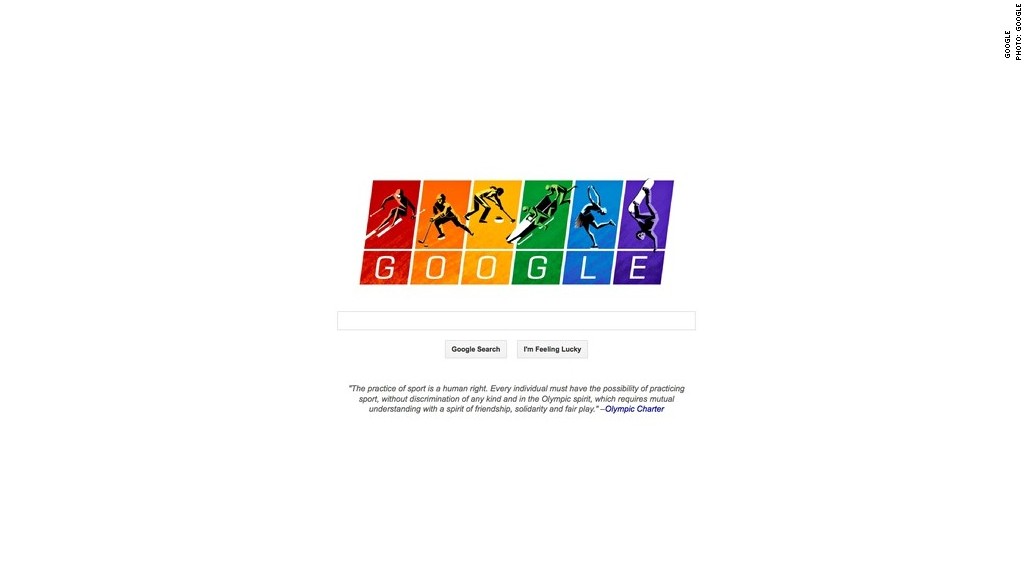 Nike: The colorful Be True collection by Nike (NKE) includes "uniquely designed footwear and apparel that is inspired by the LGBT community, and celebrates the passion and pursuit of sport by all athletes."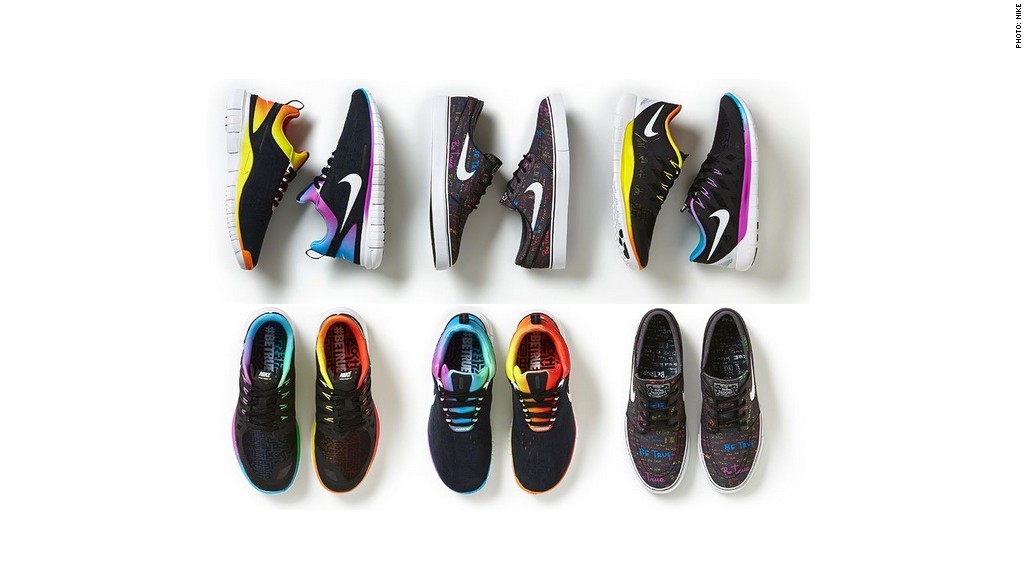 Oreo: The iconic sandwich cookie added a few extra layers back in 2012. A post to the brand's Facebook page showed a rainbow-filled cookie, though it was never an option in stores.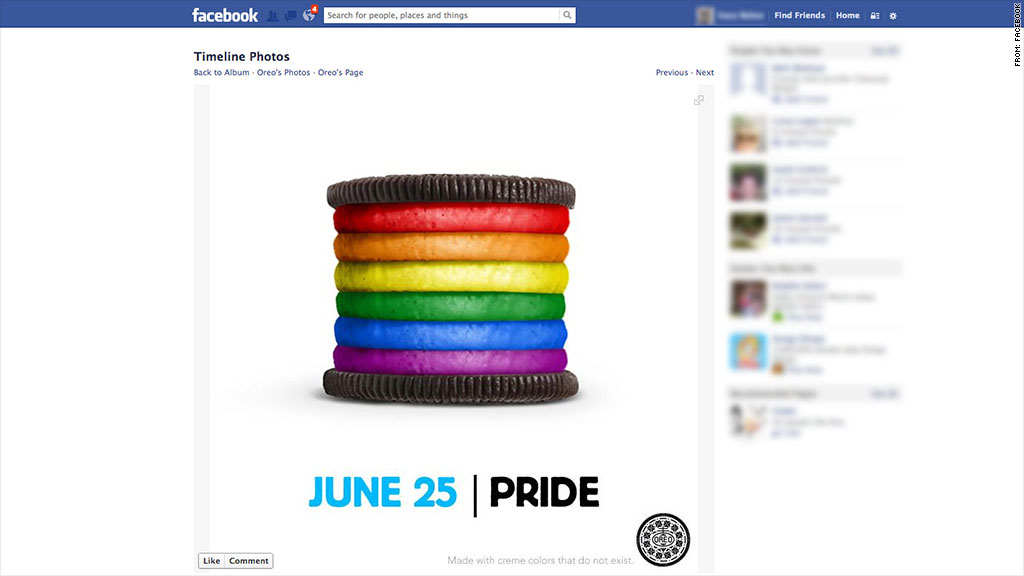 Starbucks: For CEO Howard Schultz, supporting gay rights meant directly confronting an investor who claimed the company's stance was eroding its bottom line. "If you feel respectfully that you can get a higher return [than] the 38% you got last year, it's a free country," Schultz said at the 2013 investor meeting. "You could sell your shares at Starbucks (SBUX) and buy shares in other companies."