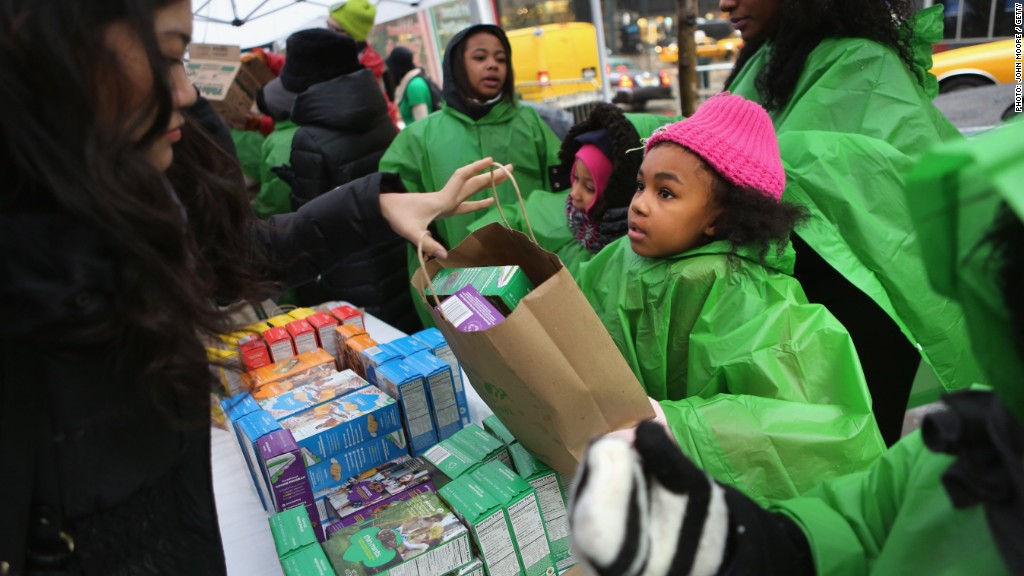 Girl Scout cookie fans can finally order their Samoas online, but it looks like the scouts could still learn a thing or two from
Amazon

(AMZN).

Customers can't just go to the Girl Scouts web site and click the buy button.

They'll still have to interact with a Girl Scout at some point in the process ... or at the very least, one of her parents.

All Girl Scout cookies have to be ordered through the organization's Digital Cookie app -- and only scouts can have it. The Girl Scout downloads that app on her smartphone (because Girl Scouts have smartphones now) to process credit and debit card sales.

Related: Finally, you can buy Girl Scout cookies online

Their parents can't even get the app. So if you want to buy cookies off a colleague whose daughter is a scout, mom or dad has to email you a link to their daughter's Girl Scout page.

Don't know any scouts at all? There's another app for that.

Anyone can can download the Cookie Finder app to locate the nearest Girl Scout cookie booth, which is usually just a table set up temporarily in front of someplace like a supermarket.

A spokeswoman for the Girl Scouts of America said the cookie season just started so most booths aren't operating yet, but the season run through April.