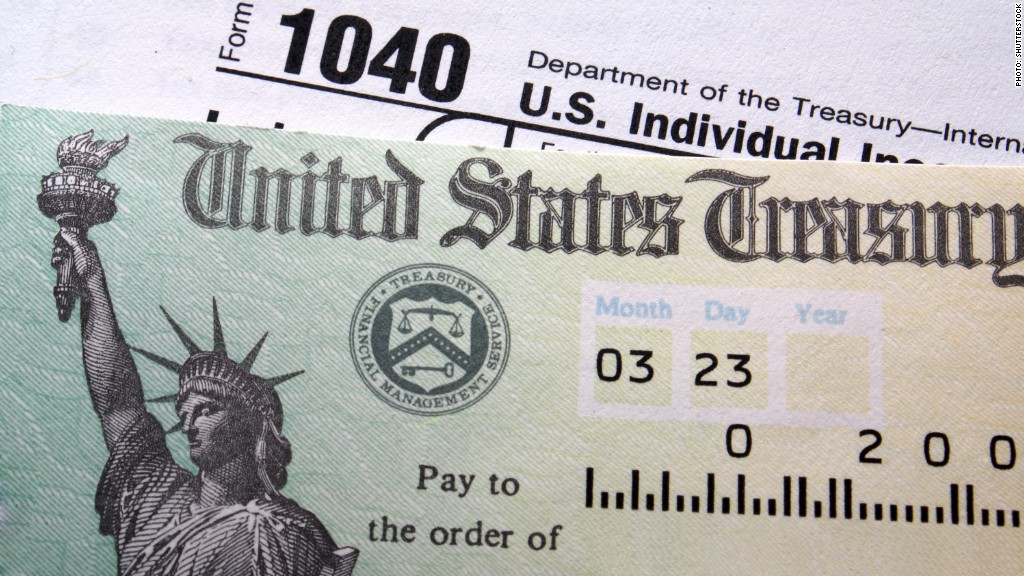 The IRS normally issues taxpayer refunds quickly. But this year, some filers are going to have to wait.
Due to budget cuts, people who file paper tax returns could wait an extra week for their refund — "or possibly longer," wrote IRS Commissioner John Koskinen in a memo to employees Tuesday. And filers with errors or questions that require additional review will also face delays.
The agency still plans to issue 9 out of 10 refunds within 21 days. But refunds for paper returns - which normally take four to six weeks - could take at least 7 weeks, the agency later announced.
Last month, Congress approved a $10.9 billion budget for the IRS for fiscal year 2015, which ends in June. That's the lowest level of funding since 2008, Koskinen said.
Related: 'Miserable' tax season could be worst in years
Koskinen said the budget cuts would result in several other changes at the agency, including:
Fewer audits. Due to cuts in enforcement staff, collection efforts for individuals and businesses will be reduced.
Hiring freeze. The freeze, plus normal attrition rates, will result in 3,000 to 4,000 fewer full-time employees at the agency by the end of June. Including the headcount losses incurred since 2010, that means the agency's full-time staff will be reduced by as many as 17,000 employees over the course of five years.
Related: Nearly 8 out of 10 taxpayers get refunds
Less taxpayer help. Cuts in overtime and temporary staff hours will not only delay refunds, but hurt correspondence with taxpayers as well. Koskinen said it's likely that fewer than half the taxpayers that call the agency will be able to get through.
A possible two-day shutdown after tax season. To minimize disruptions, Koskinen said a temporary shutdown, if needed, would be later in the fiscal year, which ends Sept. 30. But, he added, the agency will do what it can to avoid this option, which he called a "last resort."
Delays in IT investments. Among the delays will be those in technologies that offer new taxpayer protections against identity theft.
Correction: The fiscal year ends in September, not June as originally stated.