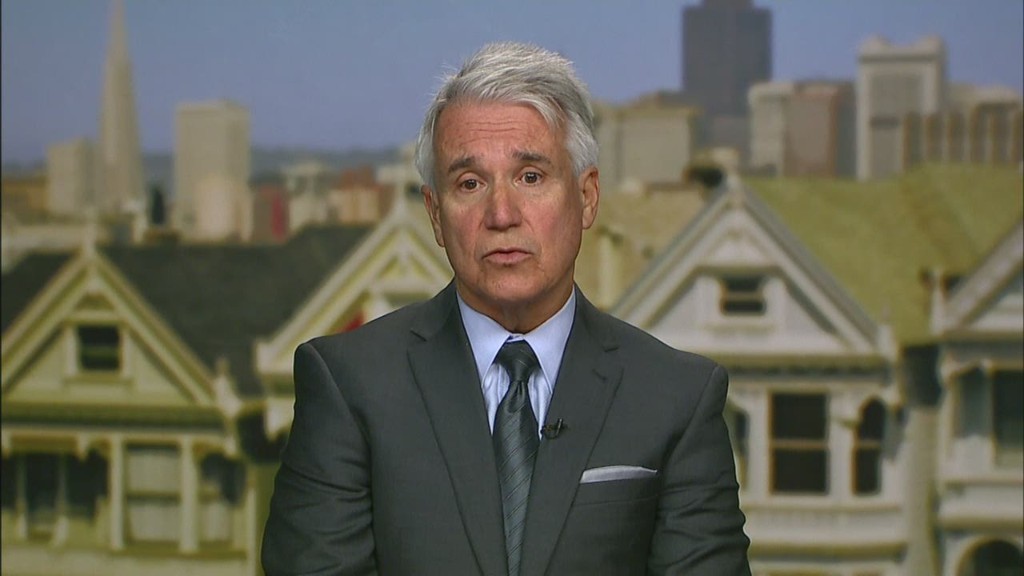 In a bid to ingratiate itself with cities, Uber is partnering with Beantown.
On Tuesday, the company said it will deliver "anonymized" data about its rides to the city of Boston.
In what Uber called a "first of its kind partnership," it will give the city everything from dates and times of trips, zip codes for pickup and dropoff, distance traveled and the trip's duration. Boston will use the information to inform everything from traffic planning to zoning changes to available parking spots.
"Until recently, [Uber] has taken a more closed stance when it comes to the data that they offer," said Jascha Franklin-Hodge, Boston's chief information officer.
He said Boston has been in talks with Uber "for some time" about the possibility of a data-sharing partnership. Uber renewed the conversation again last week.
"I think they realized that there's information they could share that would be of value to the city for planning purpose -- that didn't compromise user data or propriety information," Franklin-Hodge said. "Vehicular travel times are a really important piece of data."
He said the insights could help analyze things like the amount of time it typically takes a car to drive through one area of town versus another, at different times of the day. They'll also be able to measure traffic flows over periods of time.
Related: The most innovative cities in America
Boston officials expect to receive the first data set from Uber within two weeks. After that, they'll receive data on a quarterly basis.
Franklin-Hodge said this is just the latest example of Boston's commitment to using data for urban planning and to inform its policies.
The city also partners with Waze, the crowdsharing traffic app owned by Google (GOOG), to measure real-time roadway congestion. But the more variety in data and data sources, the better, said Franklin-Hodge.
"For us, this is the tip of the iceberg," he said.
The partnership is an interesting change in conversation as to how tech-savvy ride-sharing services can work with cities. Uber (and other similar services) have been embroiled in regulatory battles in cities like Boston. Uber has also been criticized for how it vets drivers: in December, a driver in Boston was charged for raping a female rider.
Uber could not be reached immediately for comment.