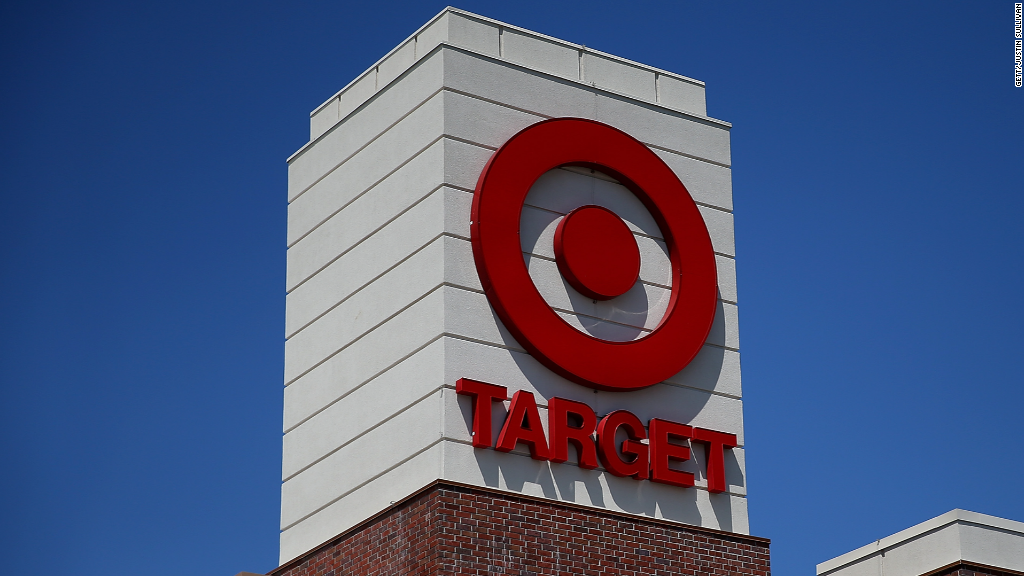 Canada and the United States are geographical neighbors with many things in common. But for big American retailers, the Great White North might as well be another planet.
Target announced Thursday that it was closing its stores in Canada. New CEO Brian Cornell defended the decision by saying that Target (TGT) would not have been profitable in Canada until at least 2021.
But Target is not the only American retail giant to have problems in the land of hockey and poutine.
Sears (SHLD) has struggled in Canada for years, and the company announced in October it was selling a big stake in its Sears Canada (SRSC) unit in order to raise much-needed cash. (Sears isn't exactly a huge success on this side of the border either.)
Electronics retailer Best Buy (BBY) closed a bunch of stores in Canada two years ago. The company, which also owns Canadian electronics retailer Future Shop, laid off 950 workers last year in January.
And closeout retailer Big Lots (BIG) closed its Canadian stores in late 2013.
What's this all aboot? (Sorry. Couldn't resist.)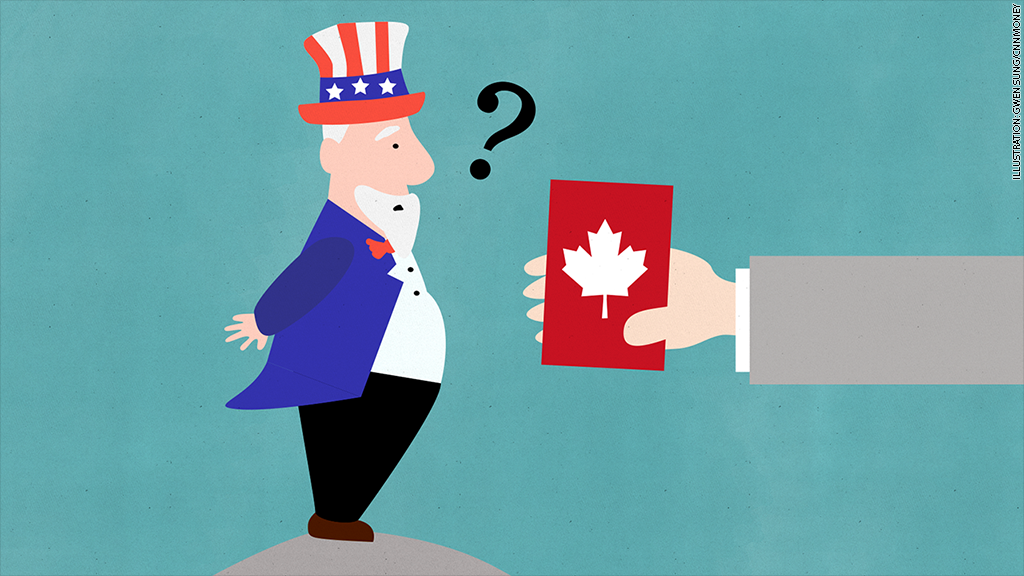 Antony Karabus, CEO of HRC Advisory, a retail consulting firm in Toronto, said some of these American retail chains expanded too aggressively.
In some cases, there just simply wasn't a need to open that many stores. After all, it's not like Canada is an emerging market with a middle class that has yet to be tapped.
Giant Tiger, Canadian Tire and London Drugs are just a few of several big Canadian retail chains that Target and others have had to face off (yes, a deliberate hockey reference) against.
"There is nothing wrong with the Canadian retail market," Karabus said. "Target just came in with all guns blazing."
Karabus praised Target for making the tough decision to leave Canada and said that it's clear that the company has "priorities south of the border."
Some American retailers get it right. Still, some retail icons that had problems in Canada have been rewarded for sticking it out and turning things around.
Wal-Mart (WMT) and Lowe's (LOW) have both reported better results in Canada lately.
Wal-Mart CEO Doug McMillon said in a conference call with analysts last November that the company's sales improved thanks to investments Wal-Mart made to remodel its Canadian stores.
And Lowe's, which faced tough competition from Canadian home improvement retailer Rona, noted in its most recent earnings report in November that its Canadian operations have now reported same-store sales increases of at least 10% for the past six quarters. (Lowe's actually tried to buy Rona a few years ago but Rona rejected the offer.)
"The best companies have adapted and learned from their mistakes," said Wendy Evans, president at Toronto-based Evans & Company Consultants, a retail advisory firm.
Karabus said several other U.S. retailers are having no problem in Canada. He noted that Apple (AAPL) stores are a big hit and that Costco (COST) has done a "remarkable job" in Canada.
Related: How much will controversial deal save Burger King in taxes?
Nordstrom may actually hit the bull's eye in Canada. He also said there are early indications that luxury retailer Nordstrom (JWN) is off to a promising start with its Canadian expansion.
Nordstrom, unlike Target, is taking a gradual approach to Canada. Target acquired the leases of Canadian retailer Zellers in 2011 for $1.8 billion and used them to open up nearly all of its stores in 2013.
But Nordstrom has just one store so far. It's in Calgary and it opened in September. The company's next store will open in Ottawa in March and a Vancouver location is set to open this fall.
Nordstrom CFO Michael Koppel said at a Goldman Sachs retail conference in September that the company studied the Canadian market for years before deciding to enter the market.
"We did a very methodical purposeful acquisition of real estate. It was all done organically. We worked with partners there, and then over a several year period, we were able to get what we believe are the A plus locations," he said, adding that positive feedback from Canadian customers who shopped with Nordstrom online also helped the company.
So if other American retailers are looking to make the big jump across the 49th parallel, they probably would be better off looking at how Nordstrom is doing it than following Target's example.
Target went big. And then it had to go home.