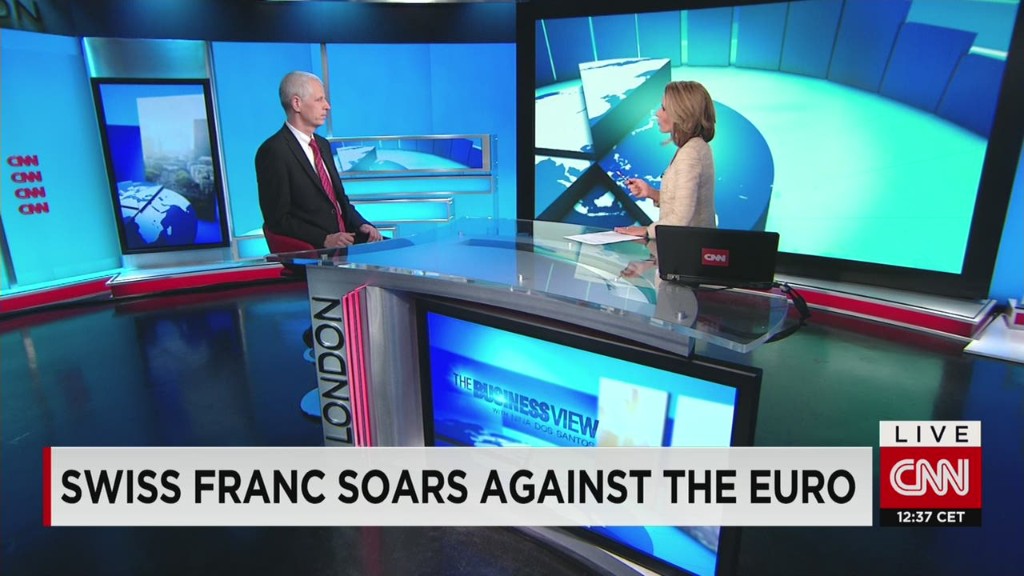 The World Economic Forum in Davos is already eye-wateringly expensive to attend. And the costs for foreign visitors just shot up by about 15%.
Switzerland's central bank dropped a bombshell Thursday by removing a peg that had kept the Swiss franc from appreciating against the euro. The franc soared against all the major world currencies in response.
Within minutes, the rich and powerful coming to Davos next week saw their expenses skyrocket.
Related: Sleepy Switzerland jolts currency markets
That won't worry many VIPs, including heads of states, faith leaders, academics and members of the 1%, who receive complimentary exclusive "white badges" giving them unrestricted access.
But for most businesses, sending executives for high level schmoozing comes with a hefty price tag.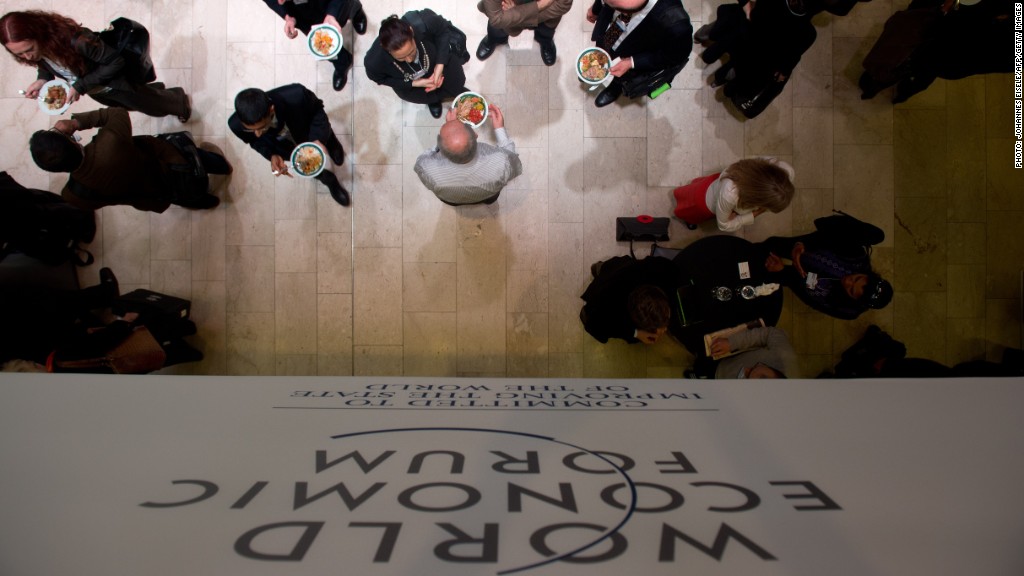 Membership fees for companies who want to send delegates to Davos had already been increased by 20% compared to last year's meeting. The rapid appreciation of the Swiss franc Thursday will add about $90,000 to the bill.
On top of that, companies have to pay $20,000 per executive for a ticket.
Then there are other essentials, such as bed and breakfast, not to mention wining and dining.
A simple dinner in a so-so restaurant was $40 last year. That same meal will cost $50 next week.
A night in a mid-range hotel has gone from roughly $600 to $700.
And for those with a spare afternoon, an hour of riding in a traditional horse-drawn carriage will cost more like $92 than $80.
Ouch.