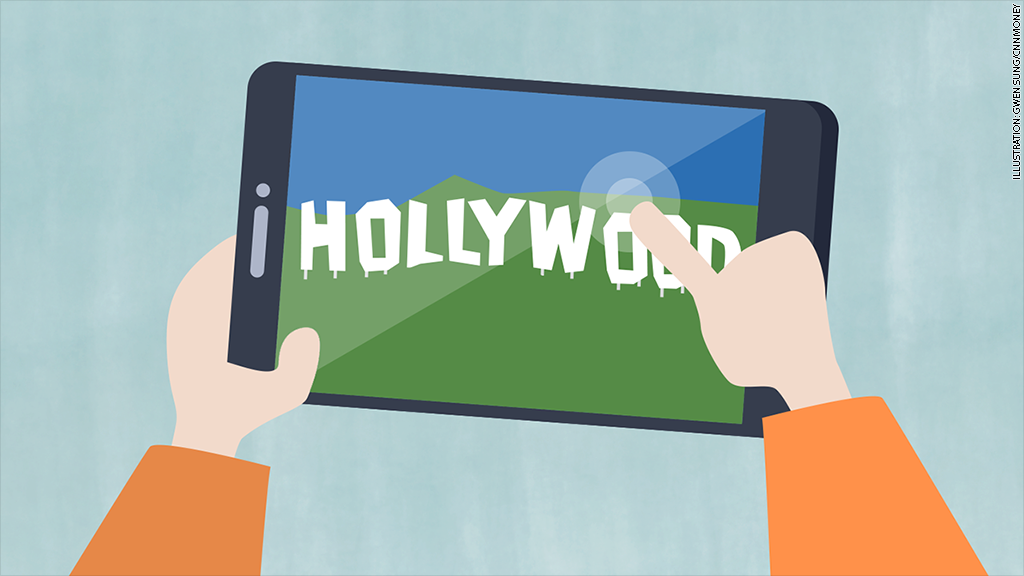 Techies are taking over Lalaland.
2014 was a banner year for the Los Angeles' startup ecosystem: Over 250 startups were funded, up from 200 in 2013.
These aren't just entertainment startups, either. They include messaging apps like Snapchat and Whisper, online lender Privlo, footwear firm JustFab, Jessica Alba's Honest Company, razor phenom Dollar Shave Club, and Airbnb for Dogs: DogVacay.
In 2014, funding to L.A.-based startups totaled more than $3 billion -- up 188% from 2013, according to a new report from Built in L.A.
The recent successes of local firms like Snapchat (which announced $485.6 million in funding in late December) are just a part of the reason.
Related: Drone startups swoop up millions
Those who've lived and breathed the L.A. tech space for the past few decades have noticed a marked change in recent years.
"What it was like to start my company in '98 compared to now, it's night and day," said Gil Elbaz, an entrepreneur and investor. "Even in the last five years, it's night and day."
Elbaz moved from the Bay Area in 1997 to get away from the "noise" and launch a startup called Applied Semantics. He sold the company to Google (GOOG) in 2003 and was director of engineering at Google's Santa Monica headquarters until 2007. He then went on to launch Factual, an open data platform -- and started investing in startups as an angel investor. Over the past seven years, he's invested in 75 startups before launching his own VC firm, TenOneTen, in 2013.
Related: Most innovative cities in America
Established companies like Google (which recently purchased 11 more acres of L.A. real estate) are also making a play for the City of Angels.
"There's more engineering grads here than in Northern California," said Elbaz, noting local schools like Pasadena's California Institute of Technology. "Historically, a lot of people have moved up north but that trend is changing. It's not hard to attract people outside the area to come to L.A. versus Silicon Valley."
As the tech ecosystem grows, entrepreneurs are also seeing the benefits of tapping into what Los Angeles has long been known for: its creative talent.
"There is no place like L.A. when it comes to finding the most talented and undiscovered photographers, models, actors, directors and producers," said Jonathan Shokrian, founder of MeUndies.
The underwear firm -- which launched in 2011 -- also creates original content, like the Meet Cute, with the help of local talent.
Shokrian, who's an L.A. native, calls it an "extremely important element of their business."
David Waxman, who cofounded TenOneTen with Elbaz, predicts that there will be a lot more startups popping up in the creative tech space -- especially more virtual reality firms.
"As VR gets traction, we'll see the nexus of work will be here," he said, noting that Oculus Rift hosted a recent VR conference in Los Angeles.
"[Los Angeles] is on a trajectory now in becoming a place where people come to build tech," added Waxman.