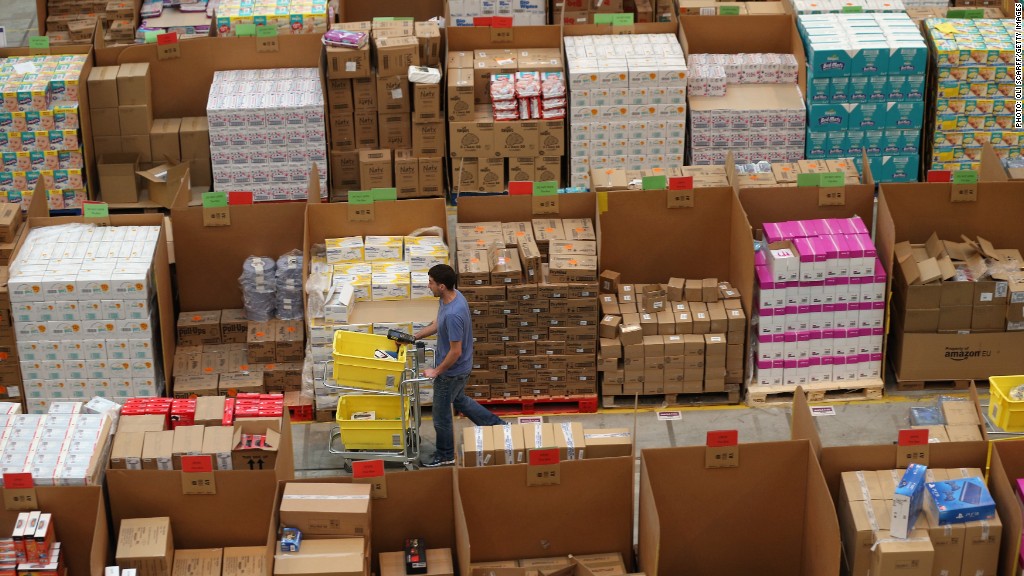 Luxemburg might be giving Amazon an unfair advantage by helping the company slash their tax bill, the European Commission said.
The commission, the EU's highest executive body, alleges Luxembourg aided Amazon by allowing the company to essentially split into two. One part of the company is making money by selling stuff online, the other by collecting royalties on its brand.
The catch: only the first one pays taxes in Luxemburg.
The commission suspects the way Amazon's profits are split might be illegal, and it wants to investigate Luxemburg for potentially distorting the European market.
Amazon said it received no special tax treatment from the grand duchy, while the Luxemburg authorities claim their treatment of Amazon is not a state aid.
Related: Luxemburg, the tax haven at the heart of Europe
It's not the first time Amazon has faced a backlash in Europe. Many European countries are angry with the online retailer for not paying taxes locally.
Amazon has a hub in Luxemburg -- meaning that everything it sells across the European Union is sold from there. Yes, it does have hundreds of warehouses and logistic centers across Europe, but under the European law these do not count as "permanent establishments".
That little technicality is crucial, because it means Amazon doesn't have to pay taxes in the individual countries.
Amazon is not the only multinational investigated by the EU. Apple is facing similar allegations in Ireland, while Starbucks' tax base in the Netherlands is also under scrutiny.