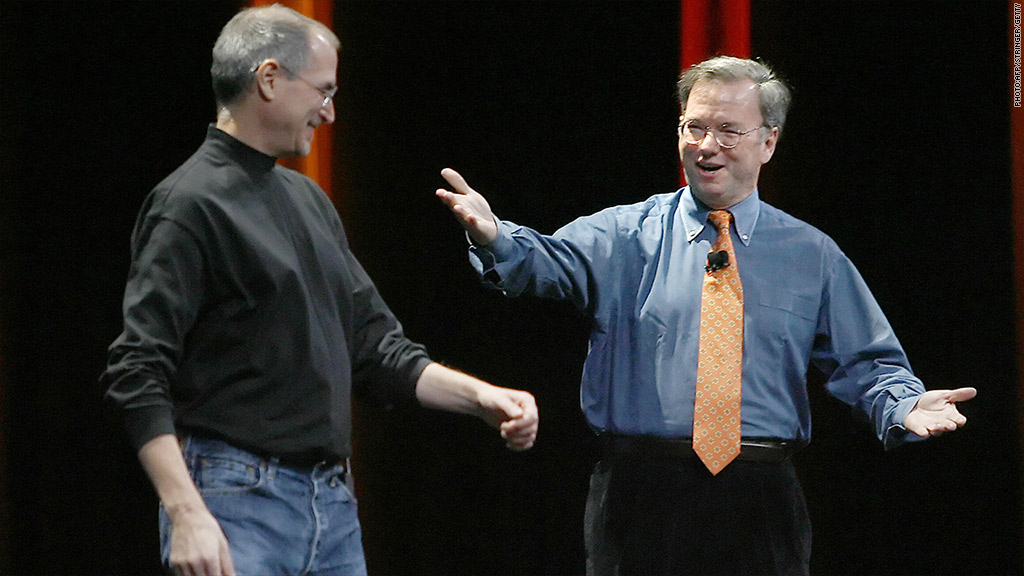 Tech giants Apple, Google, Intel and Adobe have agreed to pay $415 million to settle a conspiracy case that charged them with refusing to poach each others' workers.
The four companies had previously agreed to pay $325 million to settle the case, but in August Federal Judge Lucy Koh rejected the settlement. Judge Koh said that the case against the four technology companies was a good one and the workers harmed by the no-poaching policy were likely owed quite a bit more.
The suit was particularly embarrassing for Apple founder Steve Jobs and Google CEO Eric Schmidt, who were both identified in court as central players in the conspiracy to not recruit each other's employees. Koh's order last August said that there was "substantial and compelling evidence that Steve Jobs ... was a, if not the, central figure in the alleged conspiracy."
And she said that there was email evidence that Schmidt had fired at least two recruiters at Google for violating the anti-poaching deal with Apple, and threatened to terminate more.
Related: PhD dropout? Lucrative Silicon Valley career
The previous settlement was reached in April 2014 but sparked criticism from some of the plaintiffs in the case. One of the named plaintiffs, Michael Devine, argued in a letter to Koh that the lost wages for workers harmed by the policy came to $3 billion.
Devine could not immediately be reached for comment on the new settlement.
The settlement said that the tech workers entitled to a share of the settlement will get just under $6,500 each under the deal, which is only a small fraction of their annual salaries. Attorney fees and expenses will come to $82.6 million.