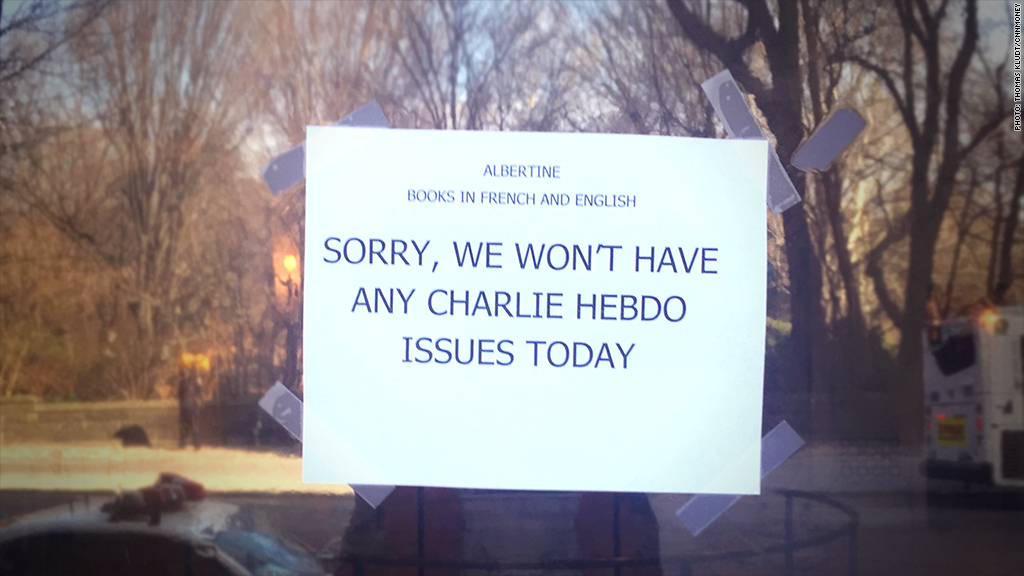 There was a sign taped to the front door of Albertine in New York City on Thursday: "Sorry, we won't have any Charlie Hebdo issues today."
The message anticipated a question that employees of the French book shop had heard hundreds of times.
Stores and newsstands throughout New York that had never sold Charlie Hebdo had been inundated with inquiries from people who have probably never read the satirical magazine.
In New York City, at least, "I am Charlie" had become "Where is Charlie?"
The answer emerged on Friday morning with the arrival of what were likely some of the first copies of the magazine's latest issue in the United States.
The magazine, the first since the attack on Charlie Hebdo's offices that left 12 dead, sold out in Paris almost immediately and as many as 5 million copies are being printed. But getting the once-obscure publication to America wasn't easy.
Some newsstand distributors tried to work directly with Charlie Hebdo's distributors -- a task that turned out to be difficult, at least initially.
But places like Albertine and Book Culture, another Manhattan shop, went a different route.
The stores made arrangements with Emmanuel Saint-Martin, the owner of a website catering to French ex-pats who has fielded "thousands" of requests for the new issue.
Saint-Martin reached out to Uni-Presse, a French government-backed organization dedicated to promoting French culture and press throughout the world.
He arranged for Air France and La Compagnie, another French airline that flies to Newark Liberty Airport in New Jersey, to get the issues across the Atlantic.
And on Friday morning, about 20 copies then arrived via FedEx to the upstate New York home of Catherine Lamy, the East Coast representative for Uni-Presse.
She and Saint-Martin hope to get as many as 1,500 copies next week to send to other American cities. The first round went to a select few in New York.
So a little before 11:30 a.m. on Friday, an employee removed the sign from Albertine's door and Lamy entered ten minutes later. She had a white envelope. Nobody needed to ask what was inside.
She gave bookstore employees two copies. They examined the cover image -- a cartoon depiction of the Prophet Mohammed -- that has spawned renewed debates over free speech.
It was decided that one copy would be laminated for posterity, and the employees placed one copy on a windowsill sandwiched between two bookshelves.
One customer wanting to buy one was invited instead to read the issue near the window. He sat in one of the store's leather chairs and scanned the cartoons and articles. When he was finished, a young woman had her turn to read the magazine.
Albertine won't have copies to sell until next week.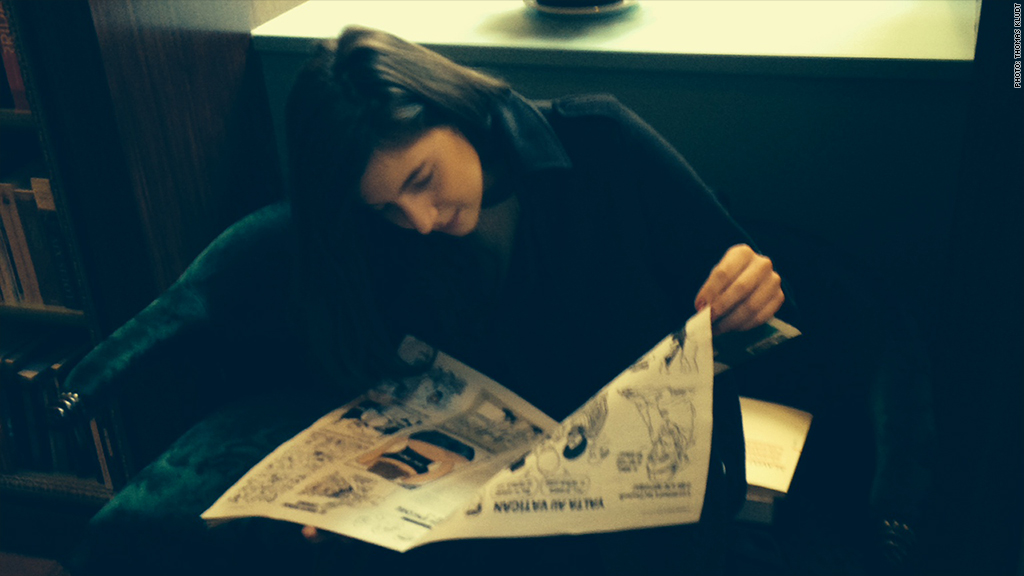 After an hour at Albertine, Lamy was off to her next destination: Book Culture, located on the other side of Central Park.
During the cab ride west, Lamy stressed that Uni-Presse will only provide copies to stores that pledge to make "no margin" on the transaction.
"We don't want to see this craziness you see on eBay," she said, referring to the markup on issues that have been sold on the online marketplace. "We're very clear to the stores on that."
She said Uni-Presse hasn't collected any commission on Charlie Hebdo subscriptions since the attack.
We arrived at Book Culture, part of a three-store chain on Manhattan's Upper West Side. CBS News had a camera there. And a reporter for the Japanese television network TV Asahi stood outside the store.
"Are you here with the delivery?" the reporter asked Lamy.
With film crews capturing the footage, Lamy pulled a copy out of the white envelope and handed it Chris Doeblin, the store's owner.
"Beautiful," Doeblin said, holding up the Mohammed cartoon for everyone in the store to see. He plans to frame one of the copies for display. The other will be available for viewing. Doeblin hopes to get more to sell, but obtaining a mere two copies was still important to him.
For the last several days, the store's front window has displayed an enormous sign with the now-ubiquitous rallying cry, "Je suis Charlie."
Doeblin said the sign has "garnered some ill will."
He's thought about the security risk of associating with the magazine, but said he's "not that concerned about it."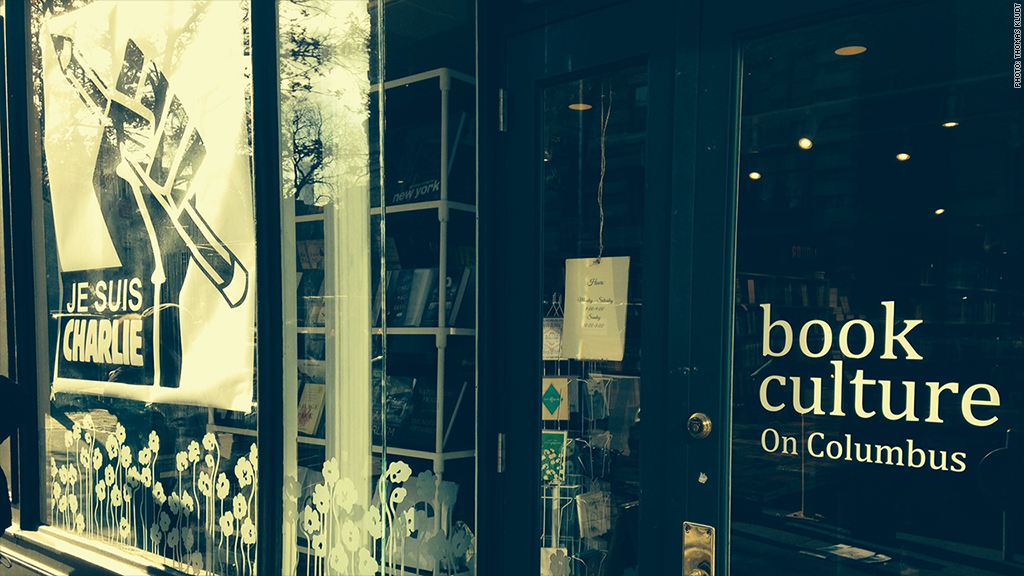 Book Culture employees paged through one of the copies behind the store's counter. A customer asked if any issues were for sale. John R. MacArthur, the president and publisher of Harper's Magazine, eventually strolled in and made small talk with Lamy. Harper's has a partnership with the store.
"We're not Charlie Hebdo in style, but we are in spirit," MacArthur said of his magazine.
As the news crews filed out of the store, Lamy was joined by Saint-Martin, whose website had received thousands of requests for the magazine
The two made plans to deliver the remaining issues Lamy had with her that day. One was going to a man in Brooklyn who called last week to start a subscription.
Lamy wouldn't disclose where the other dozen-plus copies were going. She said those recipients did not want to be identified.