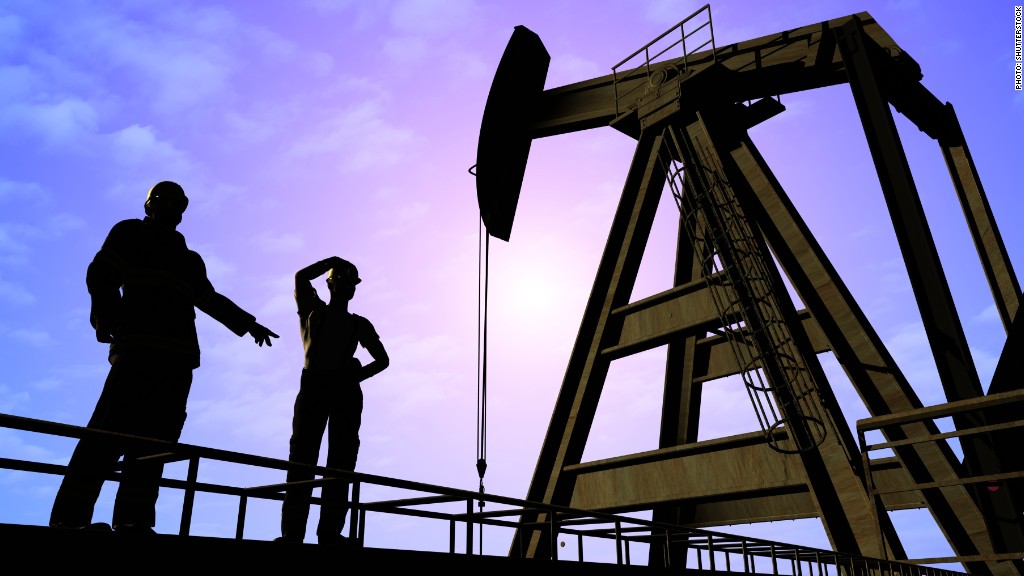 Pink slips stained with crude oil continue to fly around the U.S.
After expanding rapidly during the energy boom, the oil industry is now preparing for leaner days ahead.
Baker Hughes (BHI) became the latest energy company to cut costs, revealing plans on Tuesday to slash 7,000 jobs and cut capital spending by 20%. The company, which provides tools and services to oil companies, blamed declining drilling activity and a slowdown in spending.
"Our industry is clearly in the early stages of a down cycle, the same sort of cycle we enter once or twice a decade," Baker Hughes CEO Martin Craighead told analysts during a conference call.
The layoffs are the latest reminder that while cheap energy is great for the overall U.S. economy, it's causing economic pain for many Americans. That's especially true in the previously booming state of Texas, where Baker Hughes is based.
Related: Cheap oil is killing my job
Baker Hughes said most of the job cuts are expected to occur during the first quarter. The company estimates the layoffs will cost as much as $185 million in severance expenses.
The cost cutting may not end there either. Baker Hughes, which recently agreed to be acquired by rival Halliburton (HAL), is reviewing its operations for potential facility closures as well.
"This industry can't simply hope and wait for oil to climb back over $100 a barrel, instead, we must adapt to a new reality of sustained lower commodity prices," Craighead said.
Baker Hughes is hardly alone in cutting jobs. Recently, rival Schlumberger (SLB) announced plans to lay off 9,000 workers and Civeo (CVEO), a provider of housing for oil workers, said it would cut 1,000 jobs.
Meanwhile, oil prices continue to retreat. Crude oil plunged another 5% on Tuesday to $46.73 a barrel. The price of gas has now dropped below $2 a gallon at over half the country's gas stations.