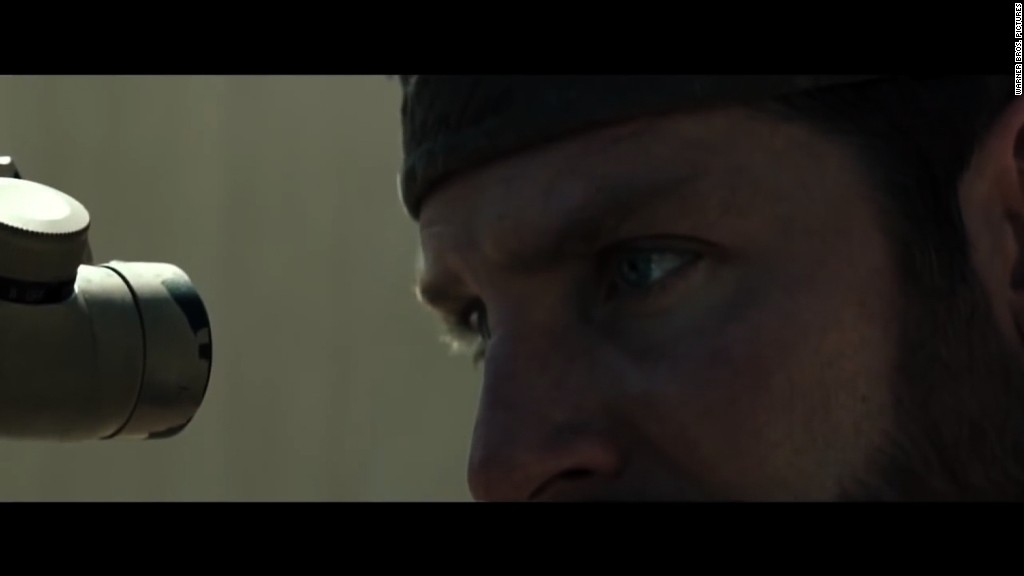 "American Sniper" is a certified blockbuster, but that's not the only place where the story is topping the charts.
Over the weekend, the Bradley Cooper film based on the real-life story of military sharpshooter Chris Kyle hauled in $110 million, shattering box office records for January.
Thanks in part to the unprecedented total, Kyle's autobiography -- which the film is based on -- is now taking up several spots on book bestseller lists.
The mass market paperback of Kyle's memoir currently sits atop Amazon's best-selling books while the movie's tie-in version is at #6. A memorial hardcover edition just misses the top ten, coming in at #11 on Tuesday afternoon.
"Sniper" is also currently #2 on the New York Times' paperback nonfiction list, #2 on USA Today's best-selling books, and #2 and #4 on Barnes & Noble's top 100 books.
For the book's publisher, Wiliam Morrow, the movie has enabled the book to expand to new audiences.
"We are thrilled to see so many new readers embracing Chris's memoir," Liate Stehlik, the publisher of William Morrow, told CNNMoney. "We've been honored to be a part of this journey."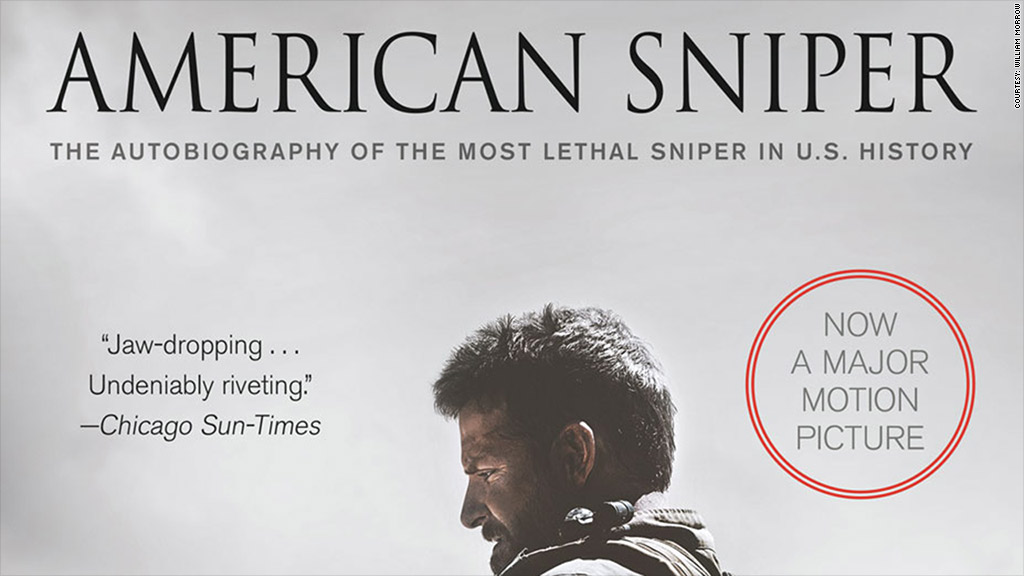 The book has had a presence on the bestseller lists for several weeks already, due to the movie's limited release in theaters last month along with a marketing campaign by Warner Bros.
(Warner Bros. is owned by Time Warner, which also owns this web site.)
Along with the ticket sales and book sales has come controversy -- criticism about the film's message and its depictions of Kyle have apparently caused Kyle's widow Taya to cancel some scheduled interviews.
This is not the first time Kyle's autobiography has been a bestseller: when first released in 2012, the book was an instant hit.
It also saw a resurgence amid tragic circumstances after Kyle's death in 2013.