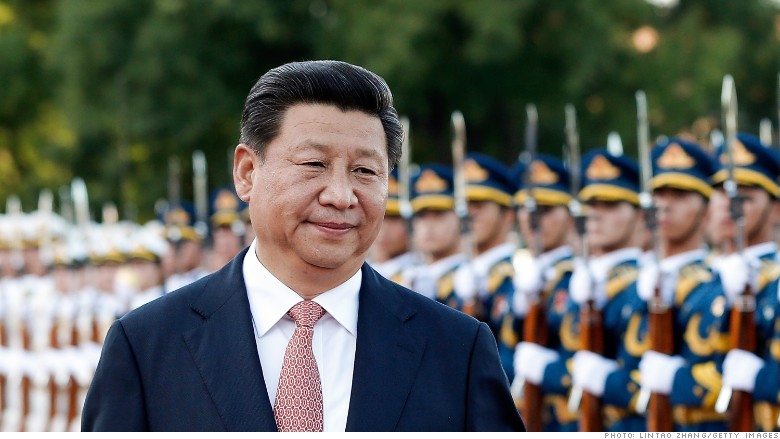 Chinese President Xi Jinping is getting a whopping 60% raise, boosting his salary to roughly $22,000 a year.
Chinese civil servants -- including Xi -- are getting their first salary increases since 2006, even though the economy is now growing at its slowest pace in 24 years. Part of the reason is to entice officials to keep their jobs, as some have quit over low pay, according to state media.
As part of the initiative, China's Ministry of Human Resources and Social Security says government workers can expect at least one raise every two years going forward.
Xi's salary lags far behind the $400,000 that President Obama takes home -- even with various allowances Xi is given based on his duties and rank. (President Obama is also given a similar expense budget and funds to cover travel costs, and he and first lady Michelle Obama reported $481,098 adjusted gross income on their most recent tax return.)
Related: It pays to work for the White House
But could Xi possibly earn only 136,620 yuan ($22,000) a year? At that rate, Xi's salary is actually under the U.S. poverty line for a household of 4 -- $23,850 a year.
After all, Xi is often spotted in sharp suits, and his wife, Peng Liyuan, has become something of a fashion icon, much like her American counterpart.
Even at his new salary level, Xi would have a tough time affording rent in Beijing. A quick look at current listings for the city show that 1,400 square foot homes rent for around 15,000 yuan ($2,400) a month.