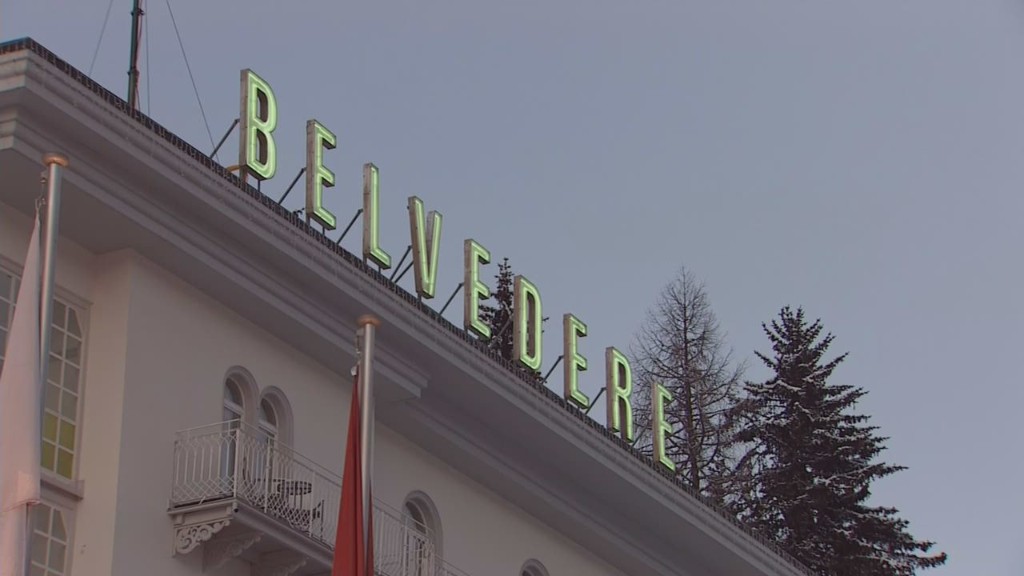 Switzerland's tourism industry is getting blasted this winter as the jump in the value of the Swiss franc raises prices for visitors.
The nation's currency surged last Thursday by roughly 20% versus the euro and U.S. dollar after the Swiss National Bank said it would stop pegging the franc to the euro.
The currency move has already scared off some would-be tourists and, if the franc stays at these elevated levels, it threatens further damage to an industry that generates 35 billion francs ($37.3 billion) in annual revenue.
In the ski resort of Davos, hotels and restaurants are booked solid this week for the annual World Economic Forum. But business owners are worrying about what will happen once the global elite have left.
The Panorama Hotel, for example, hasn't taken any new bookings since the central bank move.
Assistant manager Christian Stubbe said three bookings were canceled immediately after the currency spiked.
Others in the industry say they haven't seen an immediate drop in demand, but expect this year will be tough.
"Our foreign guests no longer know what they will be paying for their vacation in Switzerland at the time of booking, and such uncertainty makes the situation for the tourism industry even more difficult," said a spokesperson for Switzerland Tourism.
People across the industry are scrambling to find ways to keep tourists coming in, and to persuade Swiss residents to stay at home for their vacation.
Swiss holiday-goers account for about 45% of total domestic hotel demand. Many may now be tempted to take advantage of the stronger franc to visit neighboring Italy, Austria, France or Germany.
Nuot Lietha, a spokesperson for the tourism board at Davos Klosters, said some business owners in the country have slashed their prices, while others are looking to create bundled travel packages to generate demand.