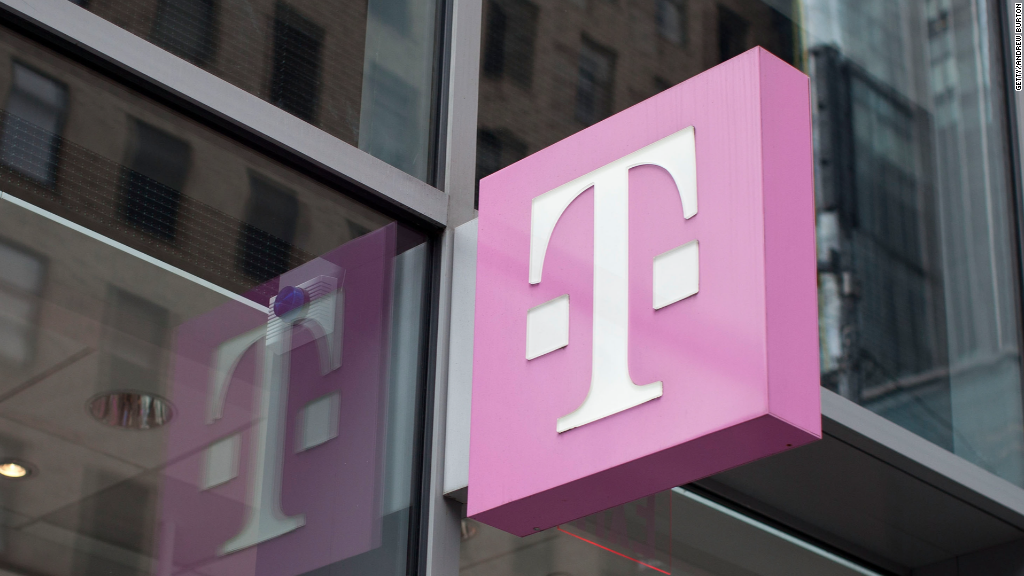 Did you recently join T-Mobile because of its "Uncarrier" deals? Enjoy it while it lasts.
In an interview with Re/code this week, Tim Hoettges CEO of T-Mobile's parent company Deutsche Telekom, said that T-Mobile's "very aggressive promotions" have been helpful in growing its customer base. But he admitted that T-Mobile's Uncarrier strategy isn't sustainable.
"We have done what we had to do," Hoettges said. "The question is always the economics in the long term ... and earning appropriate money. You have to earn your money back at one point in time."
Among the Uncarrier strategic changes T-Mobil (TMUS)has made over the past year and a half are:
free international roaming
paying off rivals' early termination fees
streaming music that doesn't count against customers' data plans
free seven-day smartphone loans
free in-flight connectivity for customers
Related: T-Mobile is the tech company of the year
Those promotions have cost the company a lot of money. T-Mobile's capital expenses are expected to have grown by $400 million last year after growing by $1.3 billion in 2013 -- the year that the Uncarrier promotions began.
T-Mobile lost money in the first and third quarters of last year, and some analysts expect the company to have lost money again in the fourth quarter.
Despite the effectiveness of the promotions, T-Mobile is still behind Sprint in terms of total customers and well behind Verizon (VZ) and AT&T (T). To truly compete, T-Mobile will ultimately have to merge with another wireless company, Hoettges said.
Many industry analysts have suspected what Hoettges confirmed to Re/code: T-Mobile is making itself attractive with its Uncarrier deals in order to lure customers -- and a potential buyer. But the Uncarrier promotions can't last.
That hasn't been the song that T-Mobile sings.
T-Mobile declined to comment for this story (the company is in a quiet period before it releases its quarterly financial results). But CEO John Legere sent a couple tweets this week about the suggestion that Uncarrier is a limited time offer.
"I will explain... It's total bullshit and should be ignored #uncarrier is here to stay!" he tweeted.
Legere has been pitching the Uncarrier strategy as fighting back against the wireless industry's excesses. He has noted that wireless companies were making a 90% profit on international roaming fees and claimed that carriers were "stealing" customers' monthly data allotments by refusing to roll over unused gigabytes. Legere also claims that T-Mobile has a lower cost structure than Verizon and AT&T.
Last month, T-Mobile's Chief Marketing Officer Mike Sievert told CNNMoney that Uncarrier is here to stay and fiscally viable.
"Absolutely it's sustainable," Sievert said. "If we raised prices later, then we wouldn't be the Uncarrier."
It's possible that some of the Uncarrier promotions could survive a merger. Rival carriers have begun to adopt some of T-Mobile's initiatives, including data rollover. Sprint (S) has even offered to cut customers' bills in half.
But merging with Sprint, which Hoettges says he still hopes can happen, would create three equally sized carriers -- and less reason to take customers away with such aggressive deals.