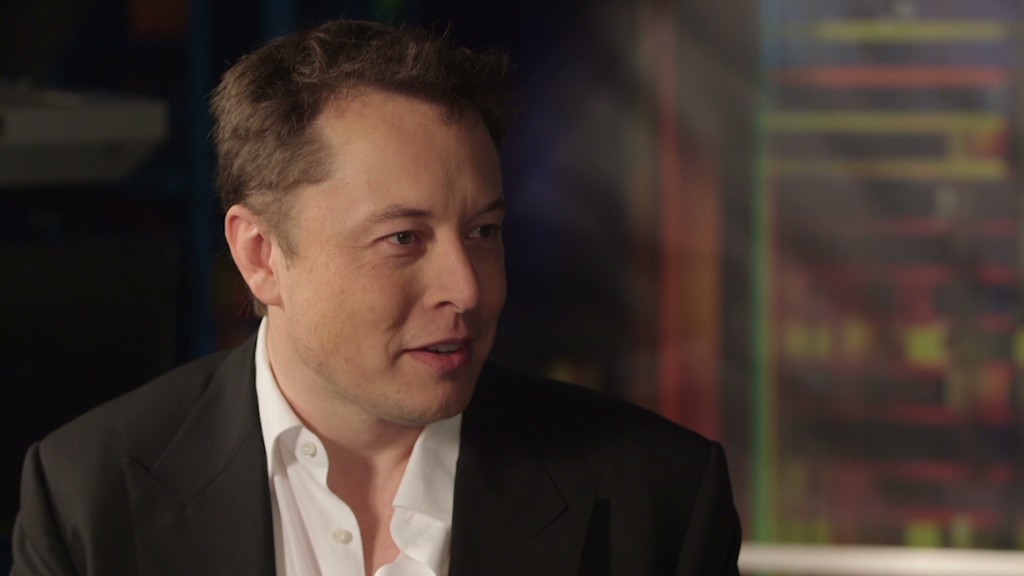 Elon Musk's SpaceX just got $1 billion from Google and Fidelity.
Google (GOOGL) and Fidelity will collectively own just under 10% of the company. SpaceX announced the latest round of funding on Tuesday.
The money will be used to further the work SpaceX is doing to make and launch rockets and spacecraft.
One of its projects involves creating a satellite network to broaden the reach of Internet access around the world.
"Space-based applications, like imaging satellites, can help people more easily access important information, so we're excited to support SpaceX's growth as it develops new launch technologies," a Google spokesperson said.
Related: Elon Musk gives $10 million to fight killer robots
The mission of delivering the Internet from space has been all the rage lately. There's a vast, untapped potential in connecting the estimated 3 billion people who still aren't on the Internet. These are customers who could be shopping, clicking on advertisements and posting on social media.
A number of companies have been doing this for decades using large, school bus-size satellites that float high above the Earth. SpaceX is trying a different take, with lots of tiny satellites soaring at much lower levels.
A Fidelity spokesman confirmed the investment, but would not comment any further.
--CNNMoney's Rachel Crane, Jason Farkas and Jose Pagliery contributed reporting.