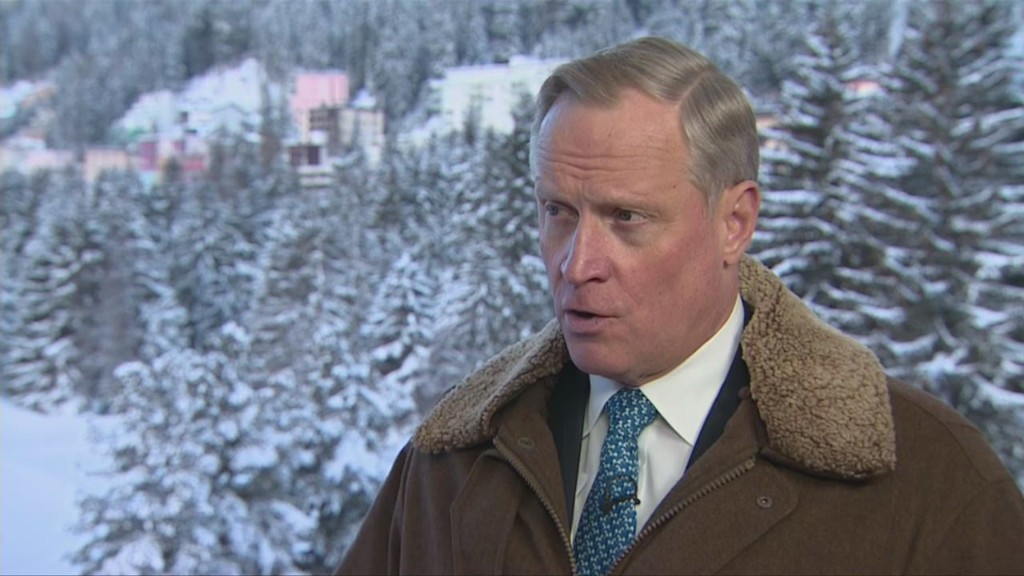 Be ready for up to one third of the U.S. shale industry to get knocked out, warns Texan billionaire Ross Perot Jr.
The son of legendary oil magnate Henry Ross Perot Sr. said the recent U.S. shale gas boom was "unsustainable," and now it's time for a bust.
He predicts that crude oil prices could go below $40 per barrel, which would shut down 20% to 30% of the U.S. shale industry as the declining price makes production too expensive.
"I think the world will be shocked how quickly we [shut down production] within Texas," he told CNN during the World Economic Forum in Davos, Switzerland.
Related: Oil producers caught in a perfect storm
U.S. shale producers are pumping nearly 4 million barrels a day, more oil than Iraq.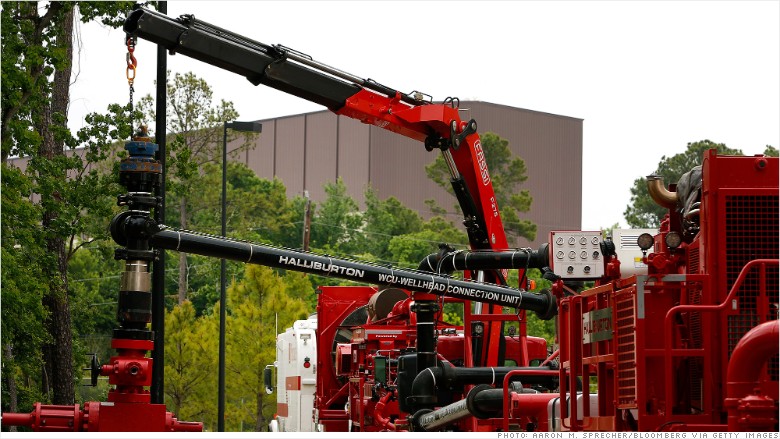 Crude prices are trading around $47 per barrel, but were trading over $100 in June.
Perot's comments come as a growing number of oil companies announce cuts to jobs, production and investment.
BHP Billiton (BBL) announced Wednesday it was cutting its U.S. onshore rig operations by about 40% this year.
On Tuesday, Baker Hughes (BHI) revealed plans to slash 7,000 jobs and cut capital spending by 20%.
Schlumberger (SLB) also recently announced plans to lay off 9,000 workers and French energy giant Total (TOT) is reportedly slashing capital spending by 10% this year.
Related: Delta Air Lines is saving $2 billion on fuel
But it's not all doom and gloom, according to Perot.
He predicts oil prices will eventually bounce back to about $70 to $80 per barrel over the next two years.
"Things will get back to equilibrium," he told CNN. "The great oil man will continue to move forward ... It's a wonderful time for veteran investors to jump back into the U.S. oil patch."
Perot's main business interests lies in real estate, but he also owns energy operations in Iraq's Kurdish region. He previously owned U.S. shale properties, which were sold in 2008.