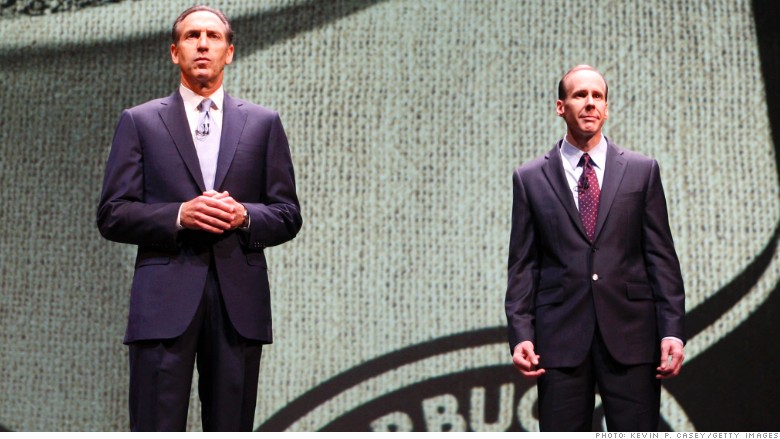 Starbucks is brewing a big change, and it doesn't sound as sweet as a pumpkin spice latte.
Investors -- and coffee enthusiasts -- want answers after Starbucks announced earlier this month that its No. 2 executive will leave in March.
The coffee giant has a lot to explain Thursday when it reports its fourth quarter earnings and takes questions from Wall Street.
At the top of the list is what really happened with Chief Operating Officer Troy Alstead. He was a 23-year Starbucks veteran who was widely expected to succeed CEO Howard Schultz. Now he's taking an unpaid leave of absence.
The surprise stir up at the top didn't taste right to investors. Starbucks (SBUX)stock dropped 3% when the news broke on January 8, and it still hasn't recovered. The company has also had lackluster performance lately. People just aren't going to Starbucks as much as they once did in the United States.
Related: Starbucks wants to be the 'Willy Wonka of coffee'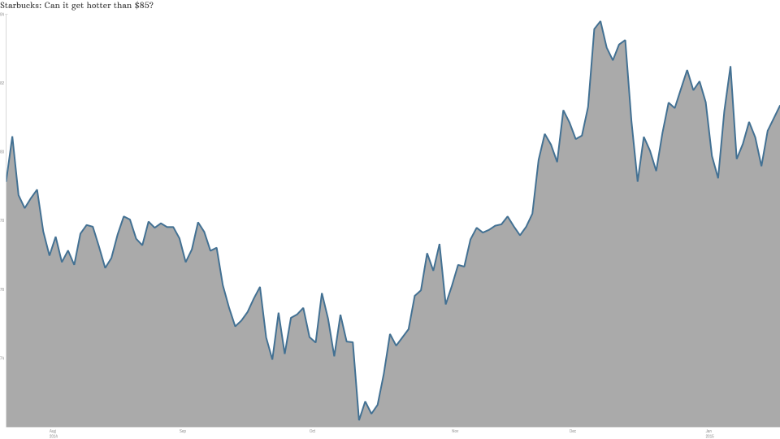 The departure story: Alstead was just promoted last January to COO from Chief Financial Officer, and became responsible for the company's daily business. His departure comes right after Starbucks had weak store traffic in the U.S. and revenue below expectations in the previous quarter.
Experts say Alstead's leave is not tied to Starbucks' lukewarm performance, but if it misses expectations Thursday, speculation will grow about his departure.
Related: Starbucks has decades of growth ahead
"If the sales numbers are a little soft of expectations, I think that question is going to come up," says Mark Kalinowski, director of investment bank Janney Montgomery Scott LLC in New York. Kalinowski has a hold rating on Starbucks. But he added: "Long term we think this company remains very well positioned."
Starbucks said the company will provide further details on its leadership change during its earnings call Thursday. But Alstead's departure details may not steal the show.
Where's the caffeine? Starbucks' store traffic and sales in the United States could play center stage during its earnings call, analysts say.
"There will be a lot of focus on traffic trends in the U.S.," says Sharon Zackia, an analyst at William Blair & Co. LLC. Zackfia has a buy rating on Starbucks "If traffic trends remain positive, I would expect the stock to react well. Anything not positive -- flattish or negative will definitely provoke a lot of questions."
Related: Hacking Keurigs for cheaper coffee
Most analysts have a buy rating on Starbucks, which still looks a bit expensive with a forward P/E of 26, according to FactSet. The stock has hovered around $80 in recent months. The question is whether it can break out of the rut.
Analysts forecast Starbucks' earnings per share rose 80 cents in the first quarter of its fiscal year, which began in October. They also estimate Starbucks revenue will be nearly $4.8 billion.