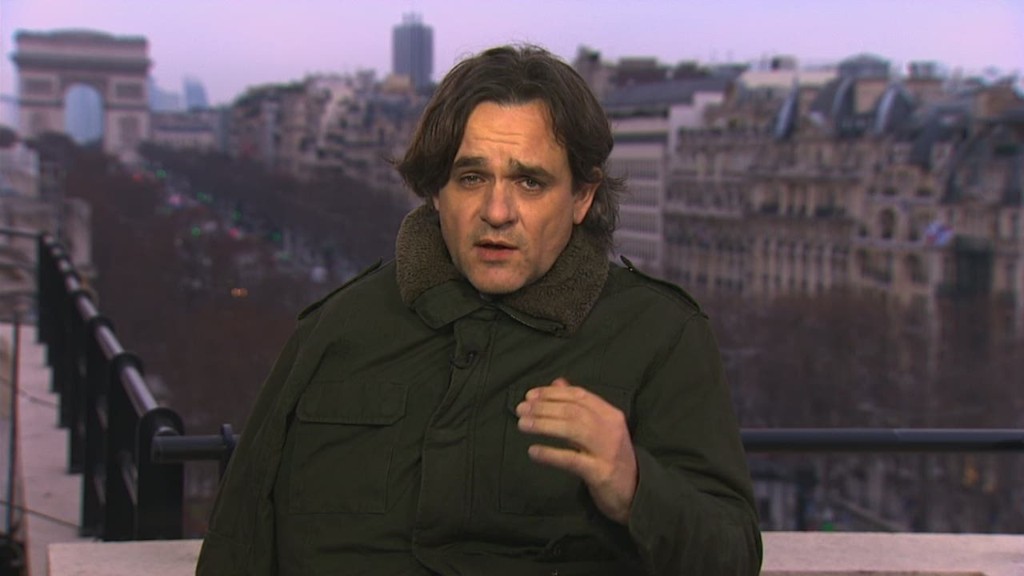 Two weeks have passed since the January 7 terrorist attack at Charlie Hebdo's offices in Paris. Last week's triumphant "survivors issue" sold out immediately, and the publisher is still printing more copies to satisfy public demand.
Now, the surviving staff members are sorting out plans for future issues.
There were initial reports of a two-week break, leading people to presume that the satirical magazine would publish again on January 28.
But on Wednesday a spokesman for the distributor, MLP, told CNNMoney that there will be "no new issue next week. Waiting on editors' decision."
When the magazine resumes publishing, it will not be deterred from poking fun at Islam, the paper's publication chief said in an interview with CNN's Christiane Amanpour.
Charlie Hebdo was targeted by terrorists who were apparently offended by its depictions Prophet Mohammed, something that is forbidden in the Islamic faith.
"You may not like these caricatures, but is it so serious?" asked Riss, who goes by one name. "It's not so serious. If you don't like the magazine, you don't read it, you push it aside."
He said the magazine will go through a rebuilding period since some of its top talent were killed in the attack.
"I think we really have the work of rebuilding the magazine over the long term to give the opportunity for new young cartoonists," he said.
Over the weekend the magazine's top editor, Gerard Biard, said on NBC's "Meet the Press" that some of the surviving staff members are still hospitalized in critical condition.
"And then there are also those who were present during the attack but who escaped injury. They are trying individually to understand why they escaped unharmed. ... It's very difficult to process because one obviously feels an enormous relief mixed with a sense of guilt."