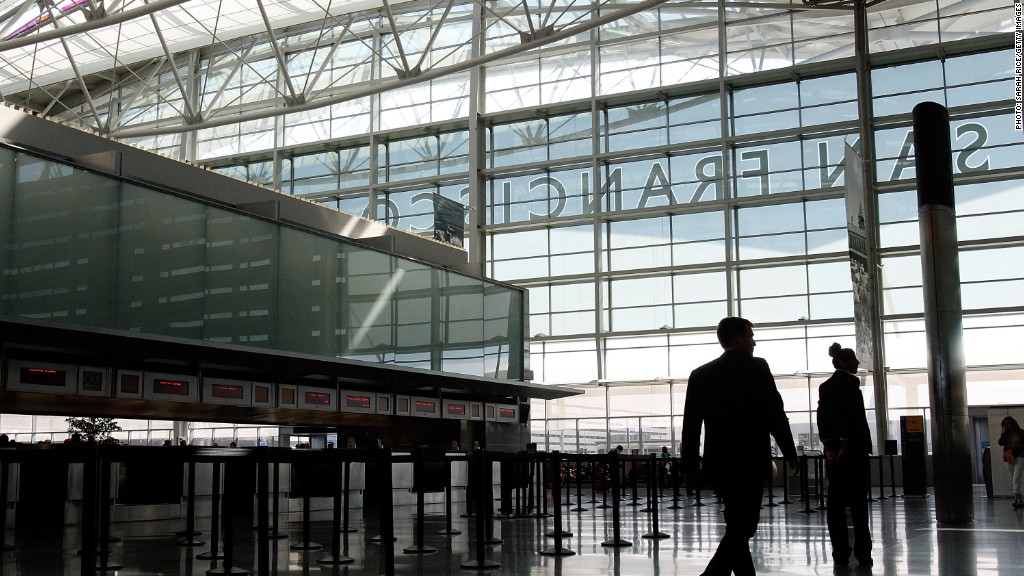 Airlines are saving big on jet fuel thanks to the plunge in the price of oil -- but those savings aren't getting passed onto customers.
If you're wondering why, just take a look at the passengers wedged into the seats next to you. U.S. airlines saw a huge demand for tickets in 2014. The industry filled a record 83% of its seats, and paying passengers flew more than 800 million miles -- another record.
"They're selling all their seats at current prices. Why would they lower their fares?" said airline consultant Michael Boyd. "It makes no business sense to lower prices when there's no compelling reason to do so."
Jet fuel is by far every airline's biggest expense, and the cost of it fell by 50% in 2014 alone. Ticket prices have not declined accordingly. In fact, airfare edged up 2.3% through November, 2014, according to industry trade group Airlines for America.
Related: Airlines get $1 billion from baggage fees
But airline costs beyond fuel, such as wages, rose in the last year, said spokeswoman Victoria Day, and airline profit margins are still much thinner than many other industries.
"Lower jet fuel prices are benefiting customers every day as airlines invest in new products and planes, pay down debt, reward employees and investors," she said.
Related: Delta Air Lines is saving $2 billion on fuel
Investors have certainly benefited from the lower fuel costs. Southwest Airlines (LUV) was the top performing stock in the S&P last year, up 124%. Shares of American Airlines (AAL) more than doubled in value last year after the airline emerged from bankruptcy in late 2013. United Continental (UAL) and Delta Air Lines (DAL) each gained more than 70%.
Delta's stock jumped Tuesday after it reported better than expected earnings and told investors it will save $2 billion on fuel this year alone. On Thursday, Southwest reported record 2014 earnings and said it would save $500 million on fuel in the first quarter of 2015. United Continental is also projected big fuel savings in the coming year. Shares of both Southwest and United Continental shot up in early trading Thursday on those reports.
Major carriers are forecast to post a jump of 50% or more in earnings for 2015.