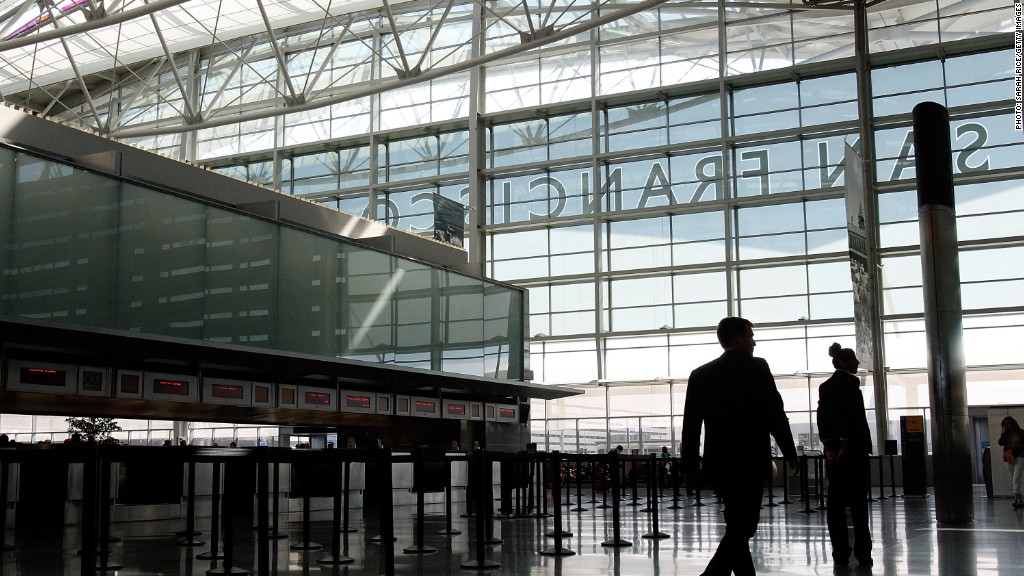 Think you're saving a lot on fuel? Southwest Airlines sure is.
The airline said Thursday that it expects to save half a billion dollars in the first quarter alone, thanks to plunging energy prices. During a conference call later, the company's CFO, Tammy Romo, said overall savings for 2015 would likely be $1.7 billion.
Unfortunately, the savings are unlikely to translate into cheaper flights for its customers.
"We have significantly lower fuel costs. They drop straight to the bottom line -- for the most part," Southwest CEO Gary Kelly said on the call.
Related: Why airfares are sky-high when jet fuel is dirt cheap
For airlines, most of the savings from cheap fuel so far are translating into strong profits. Southwest (LUV) had record profits in 2014, beating Wall Street's expectations.
Investors love the company. The stock is near an all-time high of $45 a share and was the best performer in the entire S&P 500 last year. Its momentum doesn't seem to be slowing. Shares are up over 7% after Thursday's earnings announcement.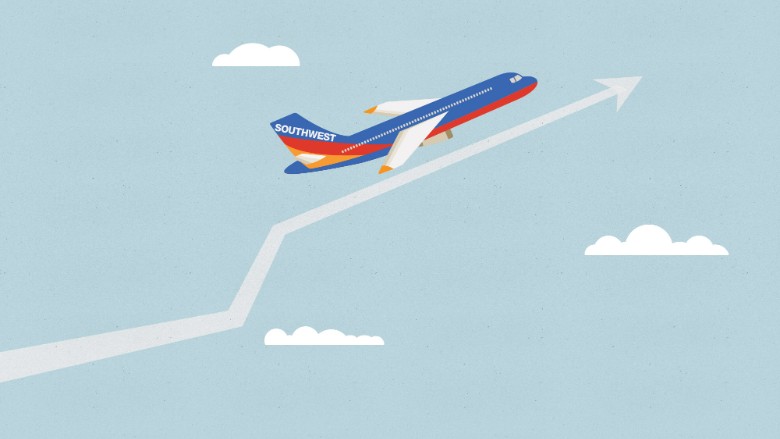 Related: Delta Air Lines is saving $2 billion on fuel
But it's not all bad news for Southwest's customers. Southwest is the leading low-cost carrier in the U.S. and it is expanding more abroad. It added five countries to its travel list in 2014 and plans to fly to San Jose, Costa Rica, Puerto Vallarta, Mexico and Belize, City, Belize this year.
The CEO said Southwest is also considering adding flights to Cuba now that the U.S. is lifting restrictions on travel there, but it's just one of about 50 possible locations where they could expand.
Southwest remains a key hold out when it comes to airline fees. It still allows passengers to check up to two bags for free, even skis and golf clubs.
Customers seem pleased. Southwest filled 82% of its seats in the fourth quarter. The airline ranked second only to JetBlue (JBLU) in a customer satisfaction survey last year from the American Customer Satisfaction Index. That ranking could change now that JetBlue has announced it will cut legroom and start charging for bags.
While Southwest is flying highest in stock market gains, other airlines are also bouncing. Delta (DAL)stock surged Tuesday when it reported strong earnings and said it expects to save $2 billion on fuel in 2015.
Meanwhile American drivers are expected to save about $750 this year on gas, according to the latest government projections.
"Consumers are going to have a lot more money in their pocket to travel. My prediction is we'll get some of that," Kelly told investors.