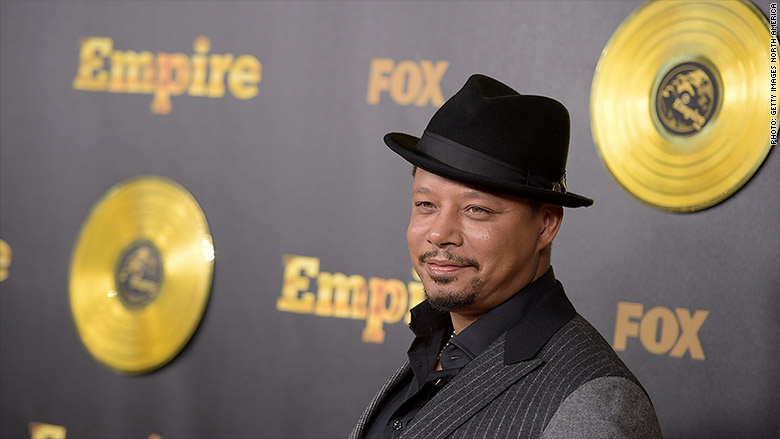 It seems as if Fox has built a ratings "Empire" with its latest show.
Starring Terrence Howard as a powerful hip hop mogul, the network's new drama "Empire" is defying TV trends by bringing in its largest audience three weeks after it premiered.
The series opened to 9.9 million viewers, making it one of Fox's biggest ratings hits of the season. Then instead of following the normal industry trend of losing viewers, it actually gained more in its second week to 10.3 million.
For its third episode on Wednesday, the series grew again -- to 10.9 million viewers.
Comcast (CCV), the nation's largest cable operator, says the first episode of "Empire" is its most-viewed series premiere ever.
"I'm relatively sure this is unprecedented in recent TV history," tweeted HitFix TV blogger Daniel Fienberg.
Related: Fall TV: the good, the bad, and the incomplete
According to Robert Seidman, who founded TV ratings site "TV by the Numbers," Nielsen designates roughly 13% of TV homes in the U.S. as African American, who are accounting for about 60% of the show's viewership.
On-demand availability of the show may also be helping ratings. Fox has been promoting its Internet streams and video-on-demand systems.
The success of "Empire" is good news for Fox and broadcast TV.
Fox has had a rough year so far finding itself behind CBS (CBS), NBC, and ABC in viewership. With "Empire," the network may finally have a major breakout hit.
The network last week renewed the show for a second season.