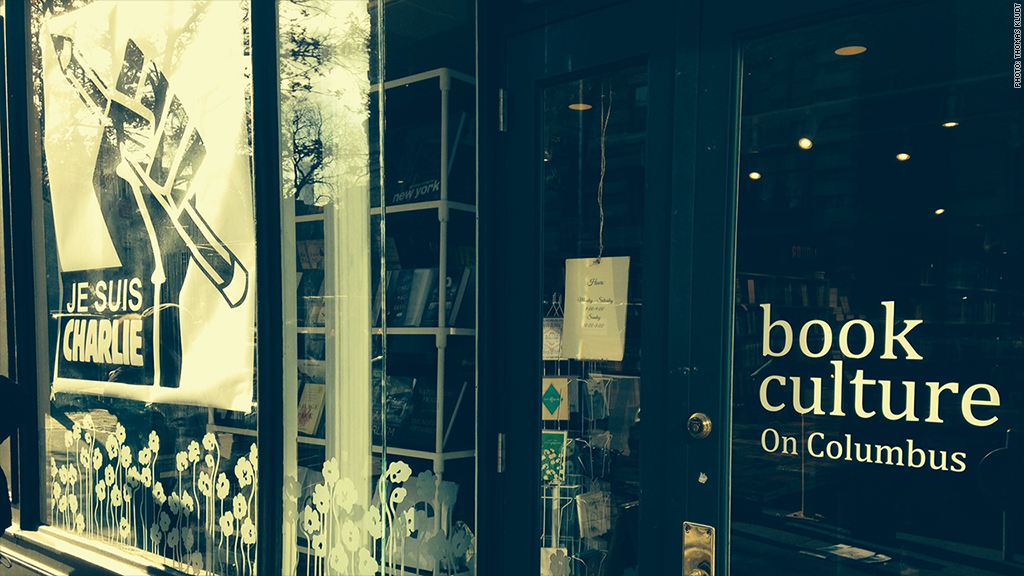 The New York Police Department has stepped up security for media companies that republished Charlie Hebdo's cartoons of the Prophet Mohammed after this month's attack in Paris, a law enforcement official said.
The official said there is no specific threat to the media outlets and the bolstered security has been done out of an abundance of caution.
One of those companies, the NYC-based Gawker, revealed in a post on its website today that the NYPD had assigned officers to guard its Manhattan office "in direct response to the deadly shooting" at the French satirical magazine.
Gawker COO Scott Kidder informed staff of the security detail in a memo circulated today. Kidder said there is "no specific (or general) threat against Gawker."
BuzzFeed also received increased attention from the NYPD after republishing the Charlie Hebdo cartoons.
"Security is not something we tend to comment on, but like many media companies, the NYPD stopped by our office last week for a routine check-in," New York-based BuzzFeed employees were told in a memo. "We continually work to keep all of you safe, and if there is anything to actually be worried about, we will communicate that to you. Feel free to reach out if you have any questions."
Depictions of Mohammed are highly offensive to some Muslims.
As such, media outlets wrestled with the dilemma over whether to show the magazine's previous caricatures of the prophet after this month's massacre at Charlie Hebdo's Paris office. After the magazine put Mohammed on the cover of its first post-attack issue last week, violent protests broke out in Africa and the Middle East.
But while many major news organizations such as CNN and the New York Times refrained from showing the Mohammed cartoons, websites such as Gawker and BuzzFeed did not hesitate.
Other popular news websites, such as the Huffington Post and the Daily Beast, also published the cartoons. Representatives for either website did not respond to CNN's inquiries about security.
The latest issue, which sold out rapidly in Paris, trickled its way into the United States late last week after some initial difficulty.
One store that sold the issue, Book Culture on Manhattan's Upper West Side, confirmed to CNN that two NYPD have intermittently patrolled the premises all week. The store sold all 100 copies of the issue within three hours on Sunday and has had no more to sell since. But no NYPD officers were assigned to McNally Jackson, according to the store's owner Sarah McNally. Like Book Culture, McNally Jackson also sold all 100 copies of the issue.
Gawker's editor-in-chief Max Read told CNN earlier this month that his website hadn't received any negative reaction for republishing the Mohammed cartoons. Read said Gawker drew more negative feedback when it published a list of gun owners in New York. The website said today that the NYPD "briefly increased security" for its office after that list was published.
--CNN's Shimon Prokupecz contributed reporting.