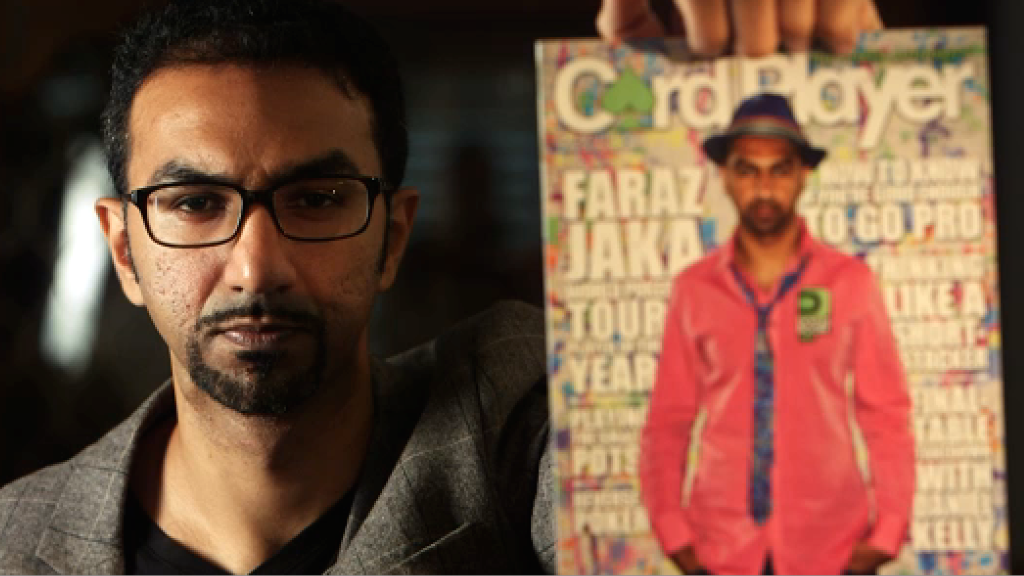 In 2007, I graduated from the University of Illinois, and spent the next two years traveling the world playing poker.
By 2009, at age 24, I was crowned "Player of the Year" by the World Poker Tour and had $2.5 million in poker winnings. But I was worn out and thought I was ready to settle down. It didn't take long to learn I was wrong.
I landed in Chicago and, for a brief period, I thought I had it all: An apartment on the 43rd floor of the award-winning Aqua building, with floor-to-ceiling bay windows and a view of Millennium Park.
It took about six months for me to start missing the road. Unfortunately, I felt locked in, with an 18-month lease and all the furniture I had bought. Plus, I had my social group back, friends with whom I could watch sports, attend house parties, and go out to restaurants with.
I started to recognize that familiar feeling, being "pot committed." It's a saying we have in poker. It means you've invested a bunch of chips, and even if your hand feels like a loser, you stay with it.
But you have to have the discipline to throw it away and move on. And that's exactly what I did.
Fast forward to 2012. I traveled to 45 cities, 13 different countries, and took 57 flights. I was working along the way, hitting major poker tournaments and playing online, but I was experiencing so much more.
In 2013, my travels led me to a silent meditation retreat at a Buddhist monastery on a small island in Thailand. I handed over what was left of my belongings, including with my laptop and iPhone, for the duration of the retreat. I spent the next 10 days showering out of a tub of water and sleeping on a wooden bunk bed, with no possessions.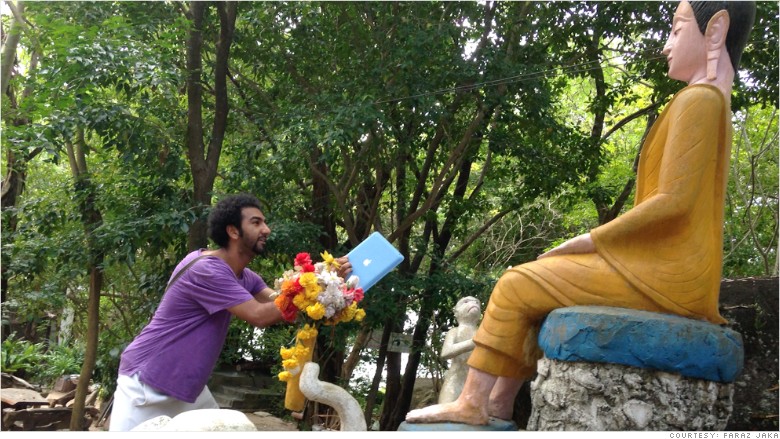 The collection of my experiences, what they meant, and what I was in search of started to come together. I was the happiest I had ever been, and I had absolutely nothing.
Turns out I didn't need a closet full of clothing options, just the right type of clothes. My entire wardrobe is packed very strategically with versatile clothing and shoes that I can mix and match to be prepared for every type of occasion. I have workdays at coffee shops around the world. I often refer to Starbucks as "my office."
For nearly four years, I've been living out of a backpack and suit bag with the following items:
- 5 T-shirts
- 2 pairs of shoes (one formal and one for sports/casual wear)
- 3 button-ups and a sports coat (in case I find myself at a final table on TV or a night out)
- Swim trunks
- Variety of plugs and adapters (So I can charge and plug into various monitors/TVs to work on the road)
- Laptop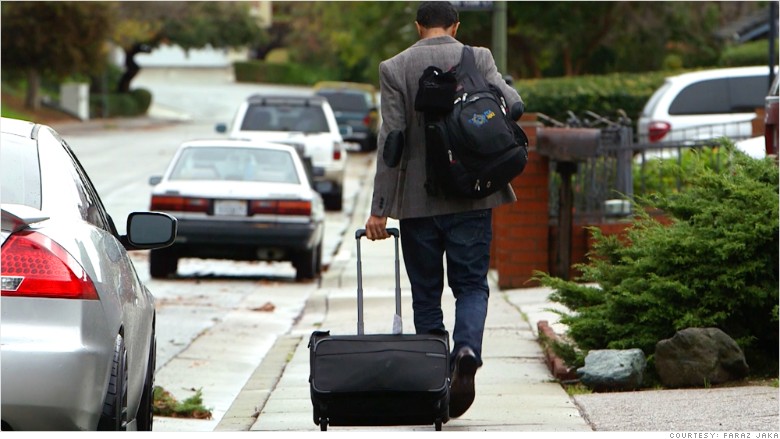 You don't have to be a professional poker player to live the lifestyle I'm living. I often hear people make the same excuses: "Man if I had the money I would totally be doing what you do," or, "I can't just drop everything and travel like you, I have friends and family that care about me and need me."
My response is that you can always find a reason why you "can't" do something.
We live in a world where Internet is everywhere and you can work from your computer. We live in a world where, thanks to Airbnb, you can rent out someone's apartment or live with a local for weeks at a very affordable price.
Even maintaining relationships with friends and family from a distance is a lot easier with the ability to make video calls from anywhere, like the mountains of Peru or high above the city in Tokyo. (Also a good way to convince people to join you.)
Making changes takes effort, and most importantly, letting go. The reality is that we live in a changing world. And it's never been easier to break free.