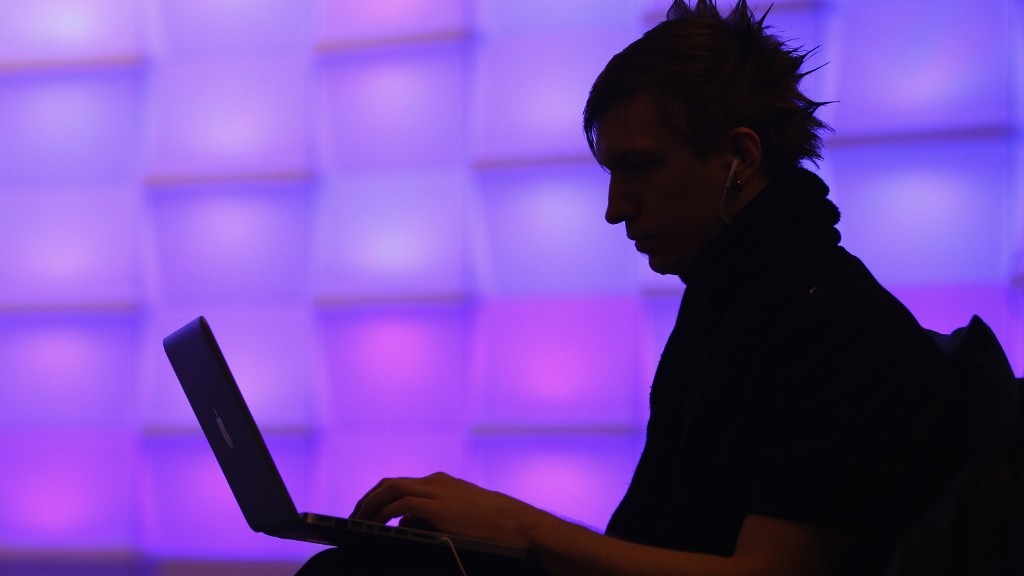 Cybercrime is now the top risk banks face, Barclays CEO Antony Jenkins said Thursday.
In the light of the recent attack on Sony (SNE), fighting hackers is the top priority, not just for Barclays (BCS) but for any bank or big business, he told CNN at the World Economic Forum.
Jenkins told CNN's Richard Quest that the pace of change in technology was adding uncertainty to his industry.
Read more: Deflation is like Darth Vader
PwC International Chairman Dennis Nally said the number of customers coming to his firm with cybersecurity issues was at an all time high.
"Cybercrime is a big issue for governments and for businesses; and we are just beginning to see the risk associated with it," he said.
The huge hacking attack against Sony last year raised the alarm for many big businesses.
Cisco (CSCO) CEO John Chambers warned that more cyberattacks were inevitable.
"If you think last year was bad, wait until this year," he said. "Every company will be broken into, every country will be broken into."
The Bank of England issued a warning about hacking last month, saying top bankers had to take the threat more seriously. Several banks had held stress tests to see if they could withstand a hacking attack, the central bank said. It urged other major financial institutions to follow the suit.
Losses to cybercrime cost the world economy more than $400 billion each year, according to data from the Center for Strategic and International Studies.