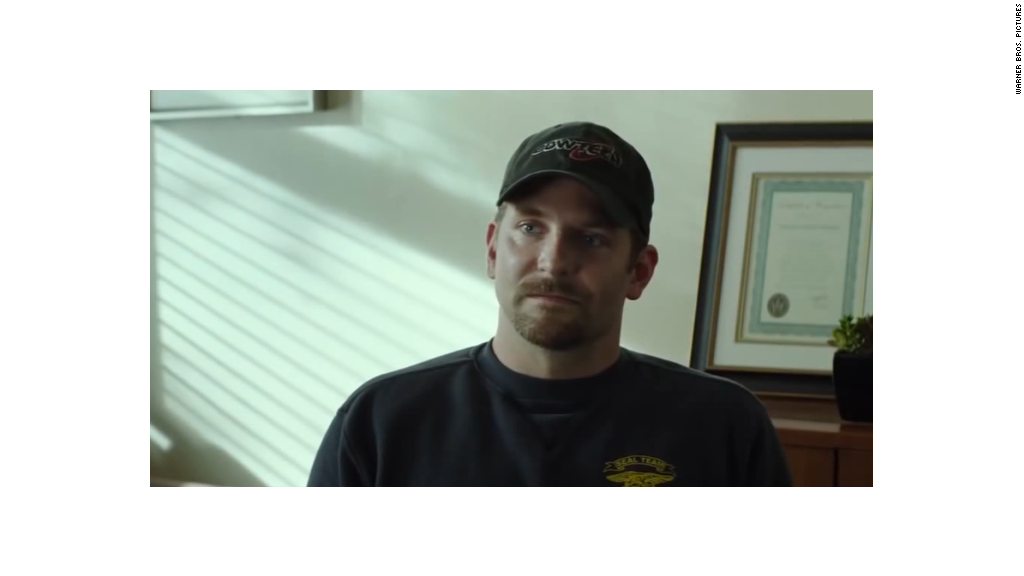 After a $105 million opening weekend, the highest-grossing January movie release ever, "American Sniper," is starting its second weekend by setting yet another record.
"Records on top of records" is how Warner Bros. domestic distribution president Dan Fellman puts it. He calls the performance of the film "spectacular."
Indeed, it's commanded the attention of the entire motion picture industry -- and that attention is now turning toward this weekend, when the movie expands to 3,705 screens, 150 more than it was on last weekend.
The new record: this is the "widest release ever for an R-rated movie," according to the definitive industry news site Box Office Mojo.
In the movie, Bradley Cooper plays Chris Kyle, a legendary Navy SEAL sniper who served four tours of duty in Iraq. It was directed by Clint Eastwood and released in a very limited fashion in December -- to just two theaters in New York, one in Dallas, and one in Los Angeles.
The strategy, Fellman said, was to "get people to line up -- make it a hard ticket -- and have people see it in packed theaters."
The strategy worked, and there was widespread interest in the movie by the time it opened nationwide last Friday, the 16th.
It wasn't a coincidence that the Academy Awards nominations were announced a day earlier -- Cooper was nominated for best actor and the movie was nominated for best picture, giving "Sniper" even more momentum.
Fellman said Warner Bros. was hopeful for a $50 million four-day opening weekend (Friday through Monday, with Monday being the MLK holiday).
"That would have been a gigantic number," he said.
Instead "Sniper" made $34 million the first day, $38 million the second day and $105.3 million total -- what he called "just staggering, staggering numbers."
The results are sure to help Warner Bros., the studio division of Time Warner. CNN, the parent of this web site, is also owned by Time Warner.
In a telephone interview, Fellman rattled off other Hollywood records that "Sniper" had broken -- like "best opening for a movie based on a book," "largest MLK opening weekend ever," and "largest drama opening weekend ever."
What about week two? Fellman wouldn't predict a box office total, but said it's safe to say that the movie will once again be No. 1 this weekend. The closest competition is "The Boy Next Door," a new release starring Jennifer Lopez.
Controversies surrounding the movie have helped to sustain interest, even though some of the stories have been sharply negative. While some have celebrated the movie for its unflinching portrayal of combat in Iraq, others have assailed it as war propaganda. The word "MURDER" was scrawled on one billboard for the movie near Hollywood.
Fellman, for his part, said the movie is open to interpretation: "Some people call it a war movie. Some people call it an anti-war movie."
The businessman in him calls it "historic," regardless of content.
He joyfully recounted the phone call he placed to Eastwood last weekend, when he said "Clint, this is your biggest [opening] weekend ever."
How'd he respond? "He's the coolest dude on the planet, you know," Fellman said. "He said, 'Gee, man, that's great.'"
Warner Bros. has been in business with Eastwood for many years, Fellman added -- but "this kind of thing certainly required a phone call to the house."