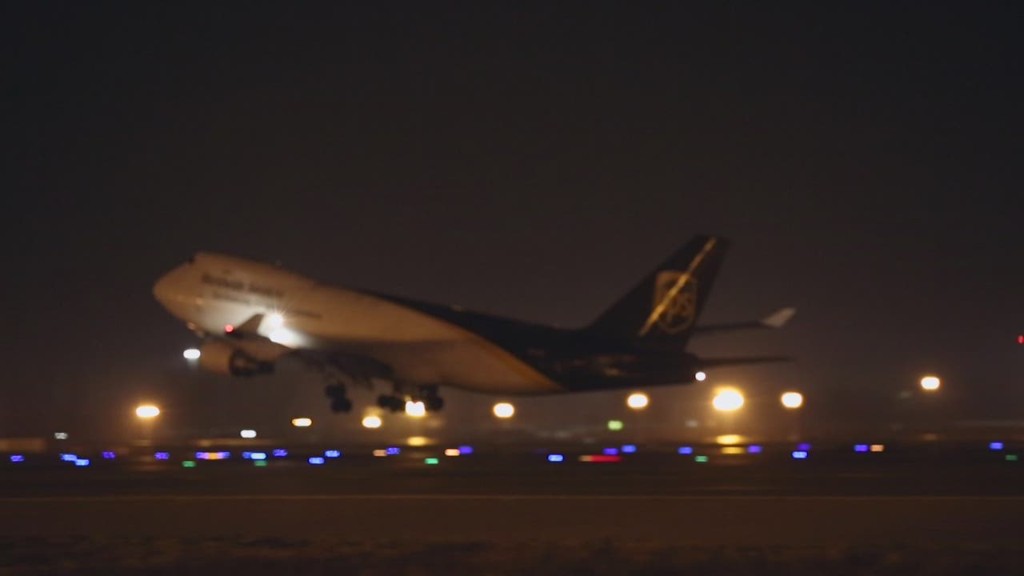 UPS shares tumbled Friday after the company said holiday deliveries fell short of expectations.
The company had ramped up sharply -- hiring 95,000 seasonal employees and preparing modular facilities or "mobile delivery villages" -- to handle additional package deliveries in the last three months of last year.
Turns out UPS (UPS) spent too much, and holiday shopping wasn't as hot. The company warned that its fourth quarter results will fall short. The news sent its shares tumbling 10% Friday morning.
"Though customers enjoyed high quality service, it came at a cost to UPS," said CEO David Abney, who called the company's financial performance "disappointing."
UPS said it also paid more in overtime and training as well as higher rates to contractors. A labor dispute at a port on the West Coast added to the costs.
The company, which is scheduled to officially report its fourth-quarter results next week, said it expects earnings per share to be $1.25 for the final three months of 2014. Analysts had forecast fourth-quarter earnings of $1.47 a share, according to FactSet.