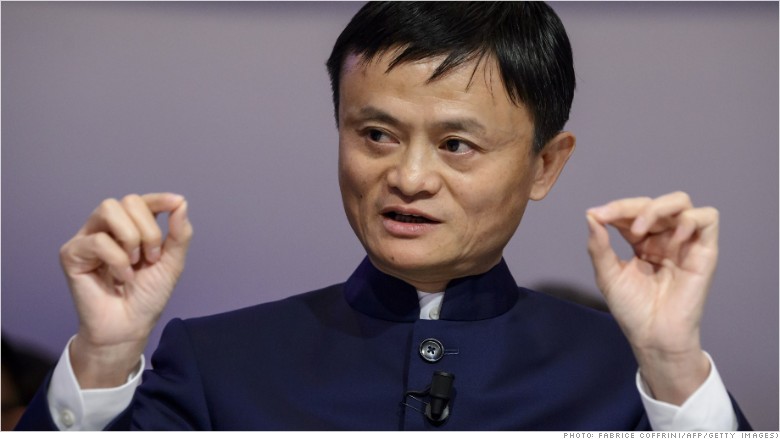 You can't fault Jack Ma's ambition: the founder of Alibaba says his giant company is still in its infancy.
"Compared to 15 years ago we're big, compared to 15 years [from now], we're still a baby," Ma said at the World Economic Forum, setting out his vision to turn the Chinese e-commerce group into a global platform for small business.
The last time Ma came to Davos was in 2008, when the world was gripped by the financial crisis.
China's richest man has spent those seven years making one of the most influential Internet retail companies in the world, or in his words, giving "something in return." Alibaba (BABA) is now worth nearly $260 billion, more than Facebook (FB) and way more than IBM (IBM).
Some of Alibaba's metrics are already hard to fathom. Ma told the Davos audience that Alibaba has already created 14 million jobs in China, directly and indirectly.
It connects small businesses with consumers, attracting 100 million buyers a day. About 60 million transactions are processed each day.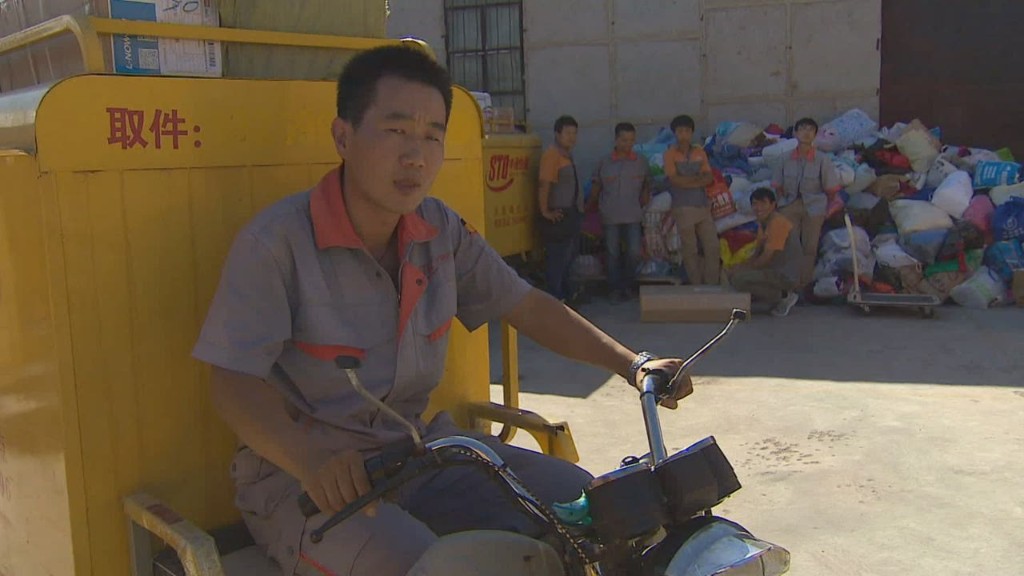 But expect those numbers to be dwarfed when Ma puts to use the $25 billion raised in Alibaba's record IPO last year.
Alibaba is a growing force in Asia, Brazil and Russia, where it's already one of the top three e-commerce entities. It's also helping farmers in Washington state and fishermen in Alaska sell cherries and seafood to China.
Related: Wal-Mart China: Hitting headwinds
In the future, the company should be able to help a small business in Norway sell its products to Argentina, and help Argentinians buy things online from Switzerland, Ma said.
"Today, the Internet can help small business sell things across the oceans. I hope we can serve 2 billion consumers and help 10 million small businesses outside China," he said.
He also mused about China's economic slowdown.
Slower growth in the world's second biggest economy was inevitable, Ma said.
"It's impossible to keep 9% growth. You would never see the blue sky, you would never see quality," he said. "China should pay attention to the quality of the economy ... China is moving in that direction."