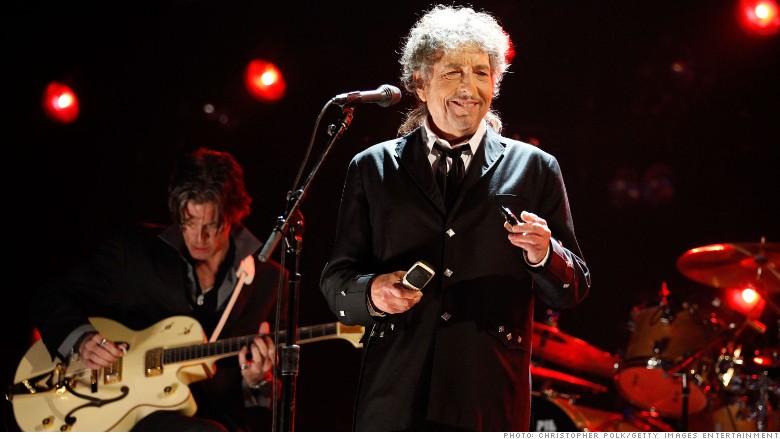 Attention, Bono: Here's an old-school way to give away a free album.
Bob Dylan is sending seniors free copies of his latest album, tucking 50,000 copies into the next edition of "AARP The Magazine," according to the retirement group.
It's likely to go over much better than U2's attempt at passing out free music. Last year, Bono's band gave every iTunes customer a free download of its "Songs of Innocence," but drew backlash because the download started automatically.
Dylan's "Shadows in the Night" is a "gift" arriving by mail to recipients randomly selected from AARP's 35 million subscribers, the group said.
"A lot of those readers are going to like this record," the 73-year-old Dylan told AARP. "If it was up to me, I'd give you the records for nothing and you give them to every [reader of your] magazine."
The giveaway is part of a PR push for the album, his first since 2012, that included a rare interview with AARP's magazine.
Related: The best cities for growing older
Dylan is known for his songwriting, but this album is his take on hits from the 1920s through the 1950s -- the work of Rogers and Hammerstein, Frank Sinatra and the like. If the late Sinatra were to hear the album, Dylan said, "he'd be proud in a certain way."
He offered a few words of advice for his generation.
"Young people can be passionate. Older people gotta be more wise," he said. "I mean, you're around awhile, you leave certain things to the young. Don't try to act like you're young. You could really hurt yourself."