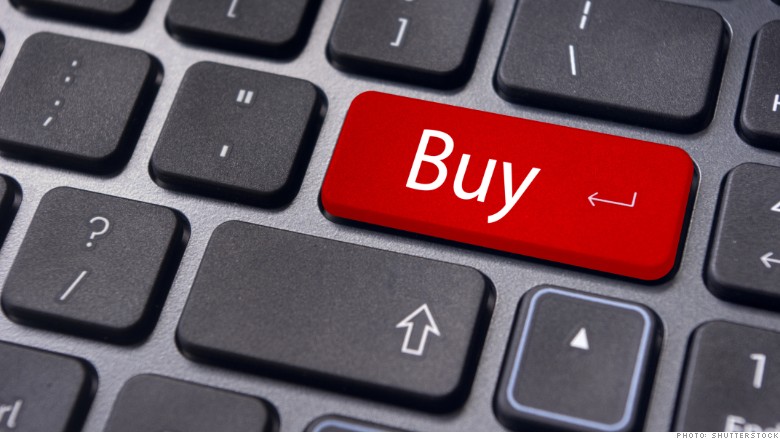 At first glance, tobacco giant
Philip Morris International

(PM) seems like the obvious choice for income investors. It currently pays an annual dividend of $4 per share and boasts a 4.81% dividend yield.

But a quick look beyond the tempting yield reveals that Philip Morris' dividend growth rate slowed significantly last year, growing just 6% compared to a 10% rise the two previous years and 20% growth in 2011.

Investors know that the best dividend stocks offer investors more than sky-high dividend yields. Three Motley Fool contributors explain why Vector Group (VGR), Kinder Morgan (KMI), and Apple (AAPL) are better dividend stocks than Philip Morris today.

Related: Big week for the stock market

1. Dan Caplinger picks the Vector Group: As lucrative a dividend stock as Philip Morris has been since its 2008 spinoff, I like the moves that tobacco peer Vector Group has made recently. Vector Group sells cigarettes primarily toward the discount end of the price spectrum, and as cash-strapped customers face ever-increasing cigarette taxes, Vector's products offer a value proposition to customers that they increasingly can't find from premium brands.

Many dividend investors have worried for years that Vector's 7.6% dividend yield was unsustainable, but that hasn't stopped the company from making small, but significant increases to its quarterly payouts over time -- as well as issuing stock dividends that amount to mini-splits and have left longtime investors with a greater number of shares than when they started.

Vector also offers a unique opportunity because of its stake in New York City real-estate giant Douglas Elliman. With the New York real-estate market performing extremely well, Vector has clearly benefited from having exposure outside the tobacco industry, where increasing competition from major cigarette players even in the discount arena has threatened Vector's market share. If Vector decides to spin off its stake in Douglas Elliman, it could give current shareholders the best of both worlds and let them choose which side of the business has the better potential for future growth.

2. Joe Tenebruso likes Kinder Morgan: The best dividend stocks combine a sizable current yield with the likelihood of strong dividend growth in the years ahead. Few companies possess such a powerful combination of these two wealth-creating features as Kinder Morgan.

With more than 80,000 miles of pipelines, Kinder Morgan owns and operates the largest network of natural gas pipelines in the U.S. and is the third largest energy company (based on enterprise value) in North America.

The energy titan recently became even more powerful when, in November, it completed its purchase of all of its publicly traded subsidiaries. Management expects the combined entity to benefit from a lower cost of capital, and investors will likely appreciate a less-complicated corporate structure. An additional benefit of the merger is that the new combined company will be a traditional C-Corporation, thereby helping investors avoid the tax complications of master limited partnerships, particularly as they relate to retirement accounts.

Related: 5 Top Stocks to Own if Europe's Economy Recovers

Kinder Morgan currently yields 4.3%, and management has announced its intention to raise the dividend to $2 (a 4.8% yield at today's prices) in 2015. Although the recent swoon in oil prices will likely make it more difficult, management has also announced that it expects to raise Kinder Morgan's dividend at a rate of 10% per year from 2015 to 2020. A nearly 5% yield that's likely to grow at 10% per year -- that's hard to come by in todays' market.

All told, Kinder Morgan is an outstanding business that's now well-positioned to profit from the tremendous demand for energy infrastructure in North America, and its new, simpler corporate structure should help investors to better understand and appreciate its income-generating prowess in the years ahead.

3. Tamara Walsh recommends Apple: For investors looking for solid returns and low risk, Apple stands out as a top dividend stock to own. The tech giant began paying dividends in fiscal 2013, which is relatively recent compared to other top dividend stocks. However, unlike many other dividend payers, Apple offers investors both income and growth.

Related: Warren Buffett Tells You How to Turn $40 Into $10 Million

Apple currently has around $164 billion in cash on its books. This means it has more than enough money to reinvest in the business, while also returning loads of cash to shareholders through dividends and share buybacks. The company pays a quarterly dividend of $0.47 per share and has a dividend yield of 1.71%. While this yield doesn't beat Philip Morris' 4% yield, Apple is growing its dividend twice as fast as the tobacco stock today. In fact, Apple grew its dividend at an annualized growth rate of 11.2% during the past two years.

On top of this, Apple is also creating shareholder value by aggressively buying back its own shares. As of Sept. 2014, Apple had repurchased $67.9 billion of the allotted $90 billion repurchase plan. Additionally, management returned $11.1 billion in dividends to shareholders in 2014, and it plans to increase its dividend annually for the foreseeable future.

Given Apple's unrivaled ability to generate loads of cash, the company should have no problem growing its dividend for many years to come. In fact, analysts at Credit Suisse see Apple increasing its cash return program to more than $200 billion for the next three years. For these reasons, I believe Apple is one of the best dividend stocks to own today.

Editor's note: The Motley Fool currently recommends Apple and Kinder Morgan.