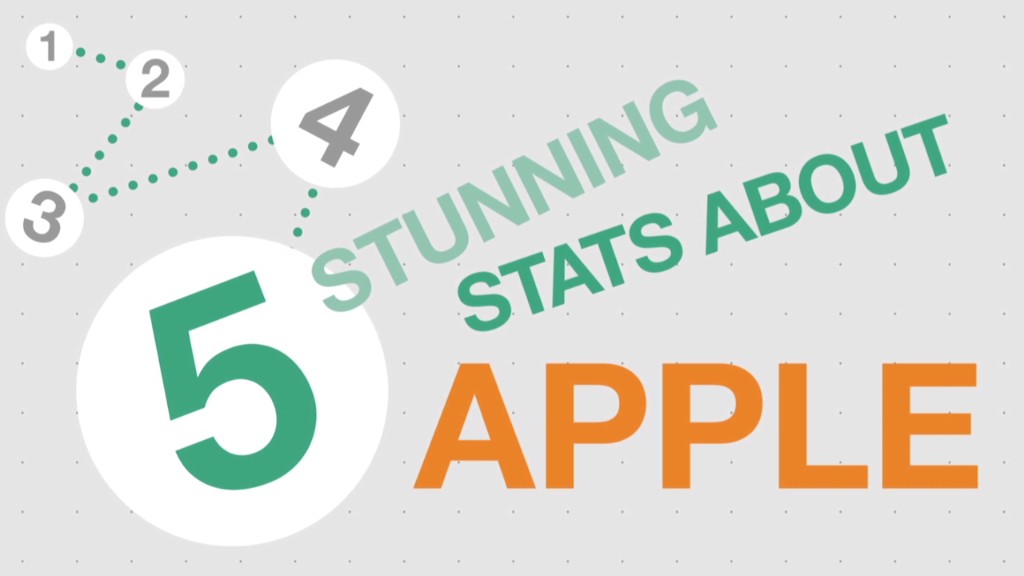 Apple's earnings for the latest quarter are expected to be ridiculously good thanks to the iPhone 6 and iPhone 6 Plus.
The popular tech company reports its results after the closing bell Tuesday. But will they be strong enough to satisfy fickle Wall Street traders?
Analysts are forecasting that Apple (AAPL)'s earnings per share surged 25% and that sales rose 17%. The main reason? This was the first full quarter that the iPhone 6 and iPhone 6 Plus were on the market.
Apple's earnings are expected to be so iNormous that they are helping to distort the estimated growth rate for the tech sector and entire market.
If you exclude Apple, FactSet Research says that tech earnings will be flat. With Apple, the growth rate jumps to 4%.
For the overall S&P 500, analysts predict that earnings without Apple and biotech Gilead Sciences (GILD) would be down nearly 2%. With those two companies, earnings should rise slightly. Gilead, a maker of hepatitis C drugs, is expected to report a 300% jump in earnings per share.
Related: Smarter people use iPhones
Repeat success? Still, Wall Street wants Apple to do more than beat expectations, it wants the tech giant to crush them.
Apple has beaten consensus earnings estimates for the past eight quarters ... and by an average of 5%.
Apple's stock has pulled back a bit in the past few weeks. It's down 5% since hitting an all-time high in late November ... and exceeding $700 billion in market value for the first time in the process.
But could Apple hit a new record after reporting earnings? Hedge fund titan Carl Icahn has predicted the stock could go as high as $200 a share.
Canaccord Genuity analyst T. Michael Walkley has a $135 price target on Apple. That's 20% higher than current levels. (The average price target for the stock is $122.77 according to FactSet.)
He said in a recent report that his surveys of the top four wireless carriers in the U.S. -- Verizon (VZ), AT&T (T), Sprint (S) and T-Mobile (TMUS) -- show that the iPhone 6 and 6 Plus were "by far" the most popular smartphone models in the fourth quarter. He added that this has continued into January.
Walkley argues that demand should remain strong for the higher-memory models of the latest iPhones in the coming months as well. That's because the 64GB and 128GB versions were in limited supply following the phone's launch last September.
Related: Tim Cook was CEO of the year in 2014
What's next for Apple? Apple will also need to show Wall Street that there is life beyond the iPhone. Apple's smartphones accounted for 56% of its total revenue in its fiscal fourth quarter.
Sales of iPads are slowing and there are concerns that this product has peaked, especially since the iPhone 6 Plus has a screen size that's not too much smaller than an iPad mini tablet.
Mac sales are heating up, but they only make up about 16% of Apple's overall revenue.
That's why Apple CEO Tim Cook will have to prove to investors that newer products such as the upcoming Apple Watch and its new Apple Pay service can also become big revenue generators.
Cook will also probably be asked about what Apple plans to do to boost sales in China. Revenues in China rose only 1% in its fiscal fourth quarter and the company faces a tough challenge from upstart smartphone company Xiaomi.
But Apple is clearly in a good spot right now. Samsung (SSNLF) and other smartphone makers that use Google's (GOOGL) Android have been unable to stop the iPhone juggernaut in the U.S.
Related: Xiaomi wants its new phone to be an iPhone killer
The company had $155.2 billion in cash on its balance sheet at the end of December. It invested more than $6 billion on research and development last year.
And Apple remains an attractive stock for both value and growth investors.
Shares trade at 14.5 times earnings estimates for this fiscal year -- a discount to Google and Microsoft (MSFT). The company pays a dividend that yields 1.7%. That's only slightly lower than a 10-Year U.S. Treasury.
And earnings are expected to increase more than 20% this year and at a 13% clip for the next few years.
So if Apple winds up blowing away forecasts and also issues good guidance for this fiscal year, some investors may once again start wondering how long it might take before Apple is worth $1 trillion.