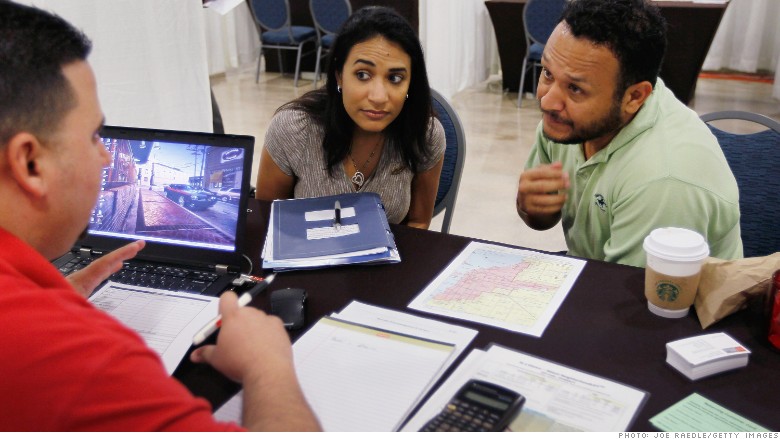 Millions of Americans who lost their homes during the foreclosure crisis are now poised to become homeowners again.
That's according to a new report from RealtyTrac, which estimates that 7.3 million so-called "boomerang buyers" will return to the U.S. housing market over the next eight years.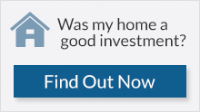 Foreclosures and short sales skyrocketed after 2007 during the darkest years of the financial crisis and Great Recession. But with the economy gaining momentum and hiring picking up, many foreclosed on homeowners are in a position to buy again.
Related: Old foreclosure debt coming back to haunt former homeowners
Half a million home buyers: Homeowners can recover from foreclosure in as little as three years, but seven years is the "conservative" amount of time it takes to rebuild a credit score, according to RealtyTrac. That means many homeowners who lost their homes in 2007 should be able qualify for a new home loan this year.
More than 500,000 people will fit this description in 2015, according to RealtyTrac. The number jumps to 1 million next year, peaks at 1.3 million in 2018, then tapers off by 2022.
Related: Was my home a good investment?
A home in Vegas: RealtyTrac identified several markets with the most potential for boomerang buyers.
They include cities that were hit hard by the foreclosure crisis, but now have home prices that are affordable for the median homebuyer.
Las Vegas is arguably the epicenter for boomerang buyers. Several hard hit cities in California, such as Merced, Stockton and Modesto, are also prime candidates.
Retirement cities: Boomerang buyers are likely to be from either Generation X or the Baby Boom generation, according to RealtyTrac.
So cities that attract people nearing retirement age, like those in Florida, or metro hubs with jobs such as Chicago and Atlanta are on their list.