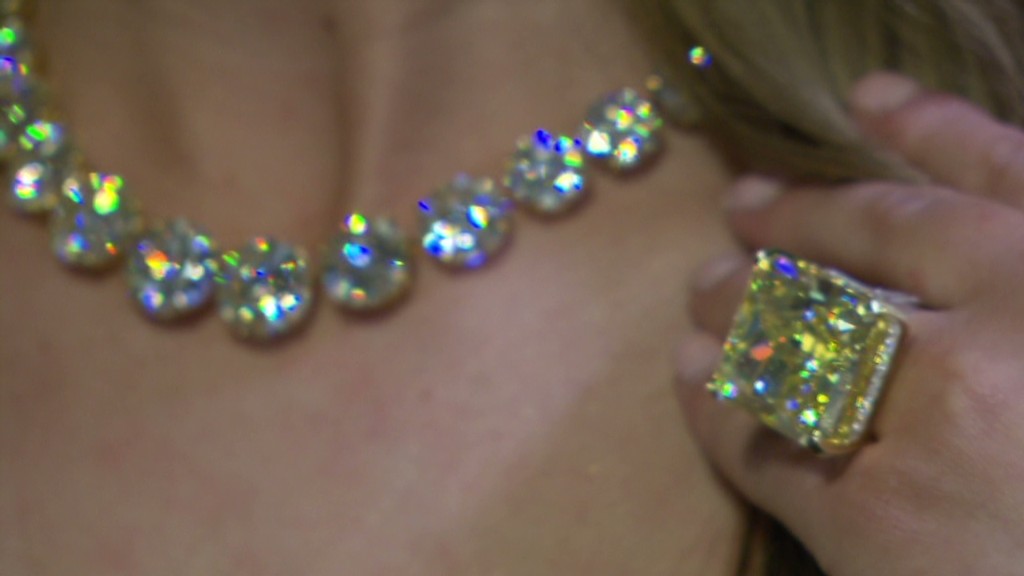 The price of just-mined diamonds is falling. But the outlook for the prices consumers pay is less clear.
This week, two British companies that mine for diamonds said prices for rough stones had fallen and will keep sliding.
One of them, Petra Diamonds, noted that prices of rough diamonds dropped by around 9% in the last half of 2014. The company cut its full-year price forecast for its South African diamonds from $152 per carat to $130.
Here's what's going on: Miners like Petra sell rough stones to companies that cut and polish them. But cutters and polishers are starved for cash. And their struggle to access the money they need to pay for diamonds is driving prices down.
A big part the funding shortage is due to the closure of the Antwerp Diamond Bank in late 2014. Belgium is one of the world's biggest diamond trading hubs and the bank was a major lender to the industry.
Falling rough diamond prices won't automatically translate to cheaper engagement rings.
Ben Davis, mining analyst at Liberum in London, likened it to the recent drop in crude oil prices: It takes time to bring relief to drivers at the gas pump.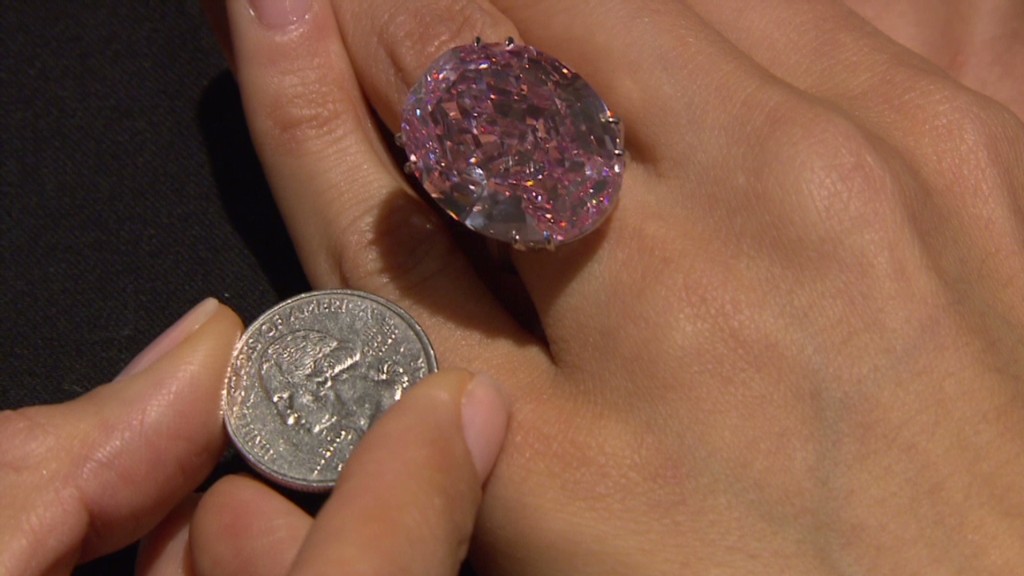 However, retail prices could drop if stores have to start discounting because of an unrelated trend: increasing demand for colored stones over diamonds.
"As [retailers] try and become more competitive you might see some reductions," said Davis, adding that diamond demand is always at the mercy of fashion.
"It doesn't help when Kate Middleton gets a big sapphire," he said.
Jewelers across the U.S. are reporting an increase in couples looking for alternatives to diamonds for engagement rings, including gemstones and bands. People have also been more drawn to other precious stones to avoid conflict diamonds.
And the slowing global economy is another headache for high-end jewelers as consumers trim spending. Tiffany was an early victim of bleak economic conditions, registering disappointing holiday sales.