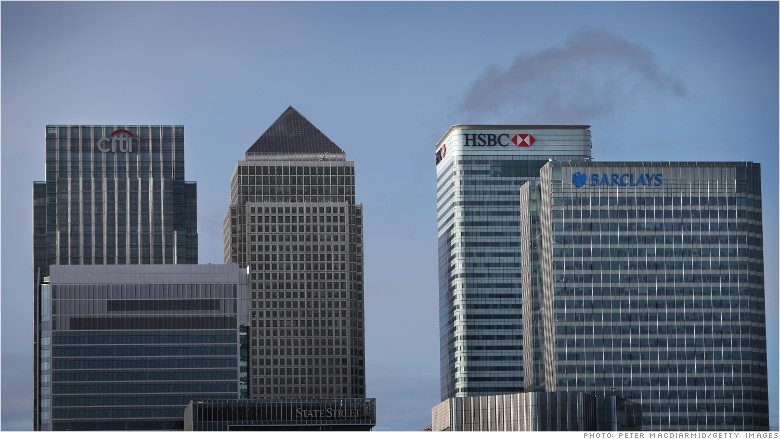 Qatar has added to its bulging portfolio of prime London real estate by clinching a deal to buy Canary Wharf, home to several skyscrapers housing the city's biggest banks.
Qatar Investment Authority and U.S. investor Brookfield Property Partners (BPY) are buying Songbird Estates, which owns Canary Wharf, for 2.6 billion pounds ($4 billion).
The Canary Wharf estate was developed on nearly 100 acres of derelict land in east London's former docks. Over the past 25 years it has grown to rival London's traditional financial heart by attracting banks such as Citigroup (C), JP Morgan (JPM), Credit Suisse (CS), HSBC (HSBC) and Barclays (BCS).
It has four million square feet of office space, three shopping malls and a number of parks, supporting a working population of more than 100,000.
Related: China and Qatar buying London properties
Qatar and Brookfield already own significant stakes in Songbird Estates. Their first bid for the company -- worth about $3.5 billion -- was rejected by Songbird's board.
But Songbird was forced to reverse its position after other leading shareholders, such as the China Investment Corporation and Morgan Stanley (MS), said they intended to accept the sweetened offer.
Qatar already owns several London landmarks, including the Shard, which is western Europe's tallest building. It also owns luxury department store Harrods, and the Olympic Village.