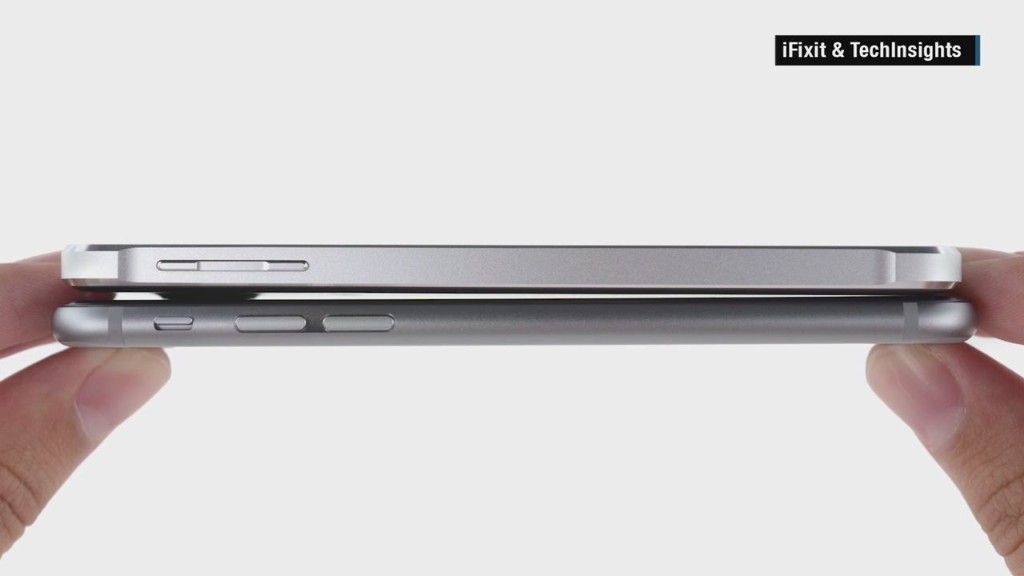 Another quarter, another set of disappointing results for Samsung. This time, net profit fell 27% from the previous year as intense competition continued to eat away at the company's smartphone business.
The fourth quarter results are troubling, but not unexpected. Samsung's profits have now declined for three consecutive quarters, a trend that has prompted some real soul searching at the South Korean electronics giant.
There were some bright spots: The company's smartphone business showed signs of stabilization, and chip sales were strong.
Yet there is no doubt: Samsung needs to reinvent itself.
For years, the company relied on its smartphone division to deliver major profits. Samsung had a iron grip on major markets including China, and huge margins helped turn the firm into one of the world's largest and most recognizable tech brands.
Related: Samsung's latest WTF phone
But intense competition at both the high and low ends of the smartphone market have reversed Samsung's fortunes. The company is now ranked third in China, behind Apple (AAPL) and Xiaomi (a company that is only five years old). Analysts hold little hope for a return to dominance.
In response, Samsung is working to pare down its crowded smartphone lineup. It's also making a major move into India to capture more of the low-cost phone market.
Related: Apple just posted the best quarter in corporate history
But for a real turnaround, Samsung needs to identify its next silver bullet.
"With slowing growth and a huge revenue base, Samsung is in need of a new growth engine," Bernstein Research analyst Mark Newman wrote late last year.
Chances are, this new growth engine won't be a phone. It will be come from another sector of Samsung's sprawling business empire. Newman identified medical equipment -- where Samsung is already investing heavily -- as a promising area.
The good news for Samsung fans is that the company has transformation in its genes. Newman points to the "New Management Initiative" proposed by company leadership in 1993.
Responding to the threats of globalization and digitization, the new strategy allowed Samsung to become the company it is today. Newman argues the company needs to find "another 1993 moment."
But that, he notes, is no easy task -- especially with the health of Chairman Lee Kun-hee in question.