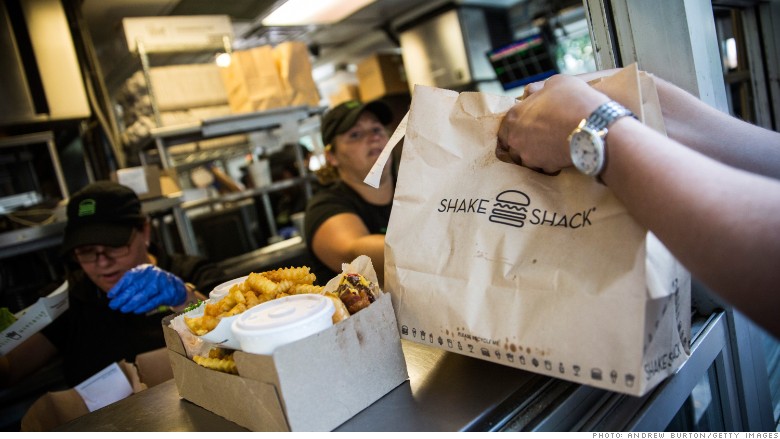 Shake Shack is cooking up a hot IPO.
The popular burger chain on Wednesday raised the price for its upcoming initial public offering to a range between $17 and $19 a share, up from $14 to $16.
It shows that demand for Shake Shack stock has been strong as the company meets with potential investors during its pre-offering roadshow.
Shake Shack announced plans to sell shares to the public in December. The company will offer 5 million shares that will trade under the ticker symbol SHAK on the New York Stock Exchange. A date for the IPO hasn't been set yet.
Related: High calories = high stock prices?
What started as a hot dog truck in New York City in 2001 has grown to become a chain with 63 locations around the world -- from Istanbul to Dubai. At its original New York City location, the line can wrap around the park with people waiting to order anything from a burger, fries, shakes and frozen custard to beer and wine.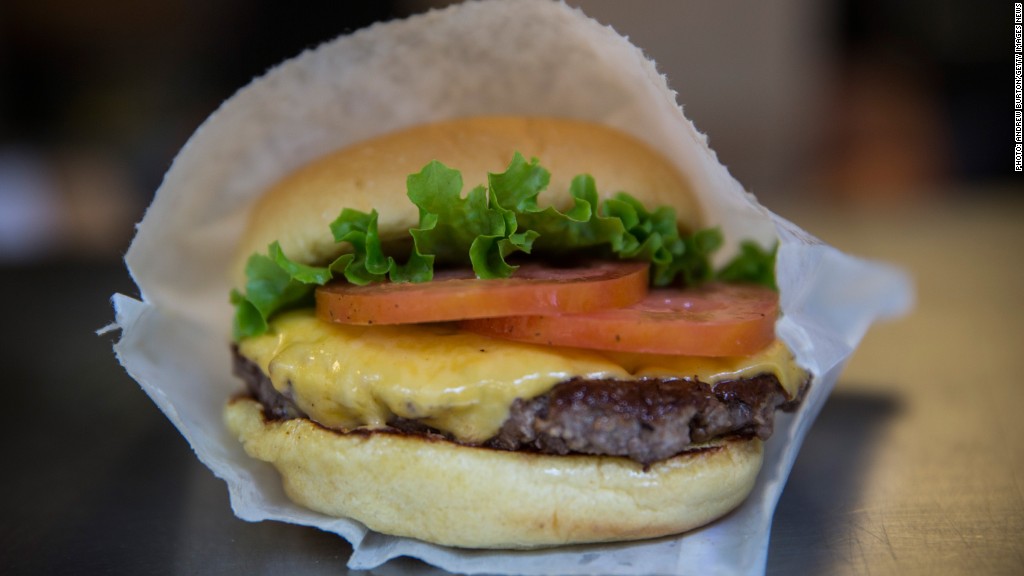 Related: Burger mania hits Wall Street
Shake Shack was the brainchild of New York restaurant legend Danny Meyer. The company is owned by Union Square Hospitality Group and earned $5.4 million last year.
Related: These 10 food trends could dominate 2015
Shake Shack isn't the only burger chain wanting to sell shares on Wall Street.
West Coast-based burger chain Habit Restaurants (HABT) went public in November. It's stock surged nearly 120% on the first day.
Other burger IPOs may be in the pipeline. Smashburger has been rumored to be considering a public offering for some time. There are reports that drive-in chain Checkers is also mulling one.
These companies, like Habit, all have backing from prominent private equity firms. That increases the chances that they may one day go public.