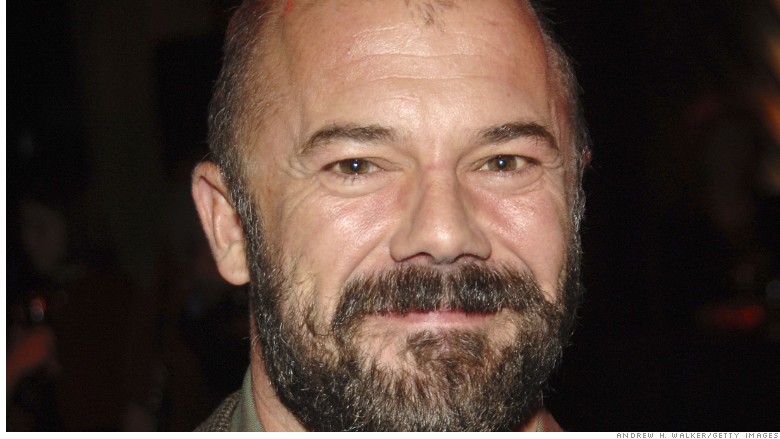 His name has been synonymous with blogging for nearly 15 years. But on Wednesday, The Daily Dish's Andrew Sullivan announced that he will "stop blogging in the near future."
Sullivan revealed his plans in a blog post, of course. He said it was "so hard" to publish the post, given his devotion to The Daily Dish and the audience he has built up over the years. He cited health reasons, though he said the decision is not related to HIV. (Sullivan was diagnosed with the virus more than 20 years ago.)
Although he has worn the "blogger" label with pride, Sullivan has spoken frequently and candidly about the grueling nature of the medium.
"I've had increasing health challenges these past few years. They're not HIV-related; my doctor tells me they're simply a result of fifteen years of daily, hourly, always-on-deadline stress," Sullivan wrote. "These past few weeks were particularly rough -- and finally forced me to get real."
Sullivan also expressed a desire to write "in a different form," suggesting that he could do more "long essays" and books in the future.
An early adopter of the blogging model, Sullivan founded The Daily Dish web site in 2000. The site found a home within a number of major media organizations over the years, including Time, The Atlantic and The Daily Beast. That changed in 2013, when Sullivan made the Dish an independent organization subsidized by subscriptions.
At the time, Sullivan indicated that he had little choice but to ask readers to pay a minimum of $19.99 a year to subscribe to the blog.
"It was either quit blogging, or suck it up and become a businessman," he told NPR.
Sullivan touched on that decision in his farewell post on Wednesday, expressing gratitude to his readers.
"You were there when it was just me and a tip jar for six years, and at Time, and at The Atlantic, and the Daily Beast, and then as an independent company," he wrote. "When we asked you two years ago to catch us as we jumped into independence, you came through and then some."
The announcement made an immediate splash within the online community where Sullivan has thrived.
Fellow blogger Dan Savage, a friend of Sullivan's, tweeted that he will "miss the Dish."
Former CNN host Piers Morgan, a longtime Sullivan adversary, asserted that the announcement could only mean that the blogger's digital venture has "been a disaster."
The Daily Dish's self-reported revenue numbers dispute that.
Last fall Sullivan said annual revenues were "bumping up against $1 million," thanks largely to subscription revenue. The site currently has 30,000 subscribers.
It is unclear what will become of the site, which has eight other editors. Sullivan said that auto-renewals and the pay-meter have been disabled for the time being, but he offered few other clues about the site's future.
He described the Dish as being in a "strange, animated suspension."