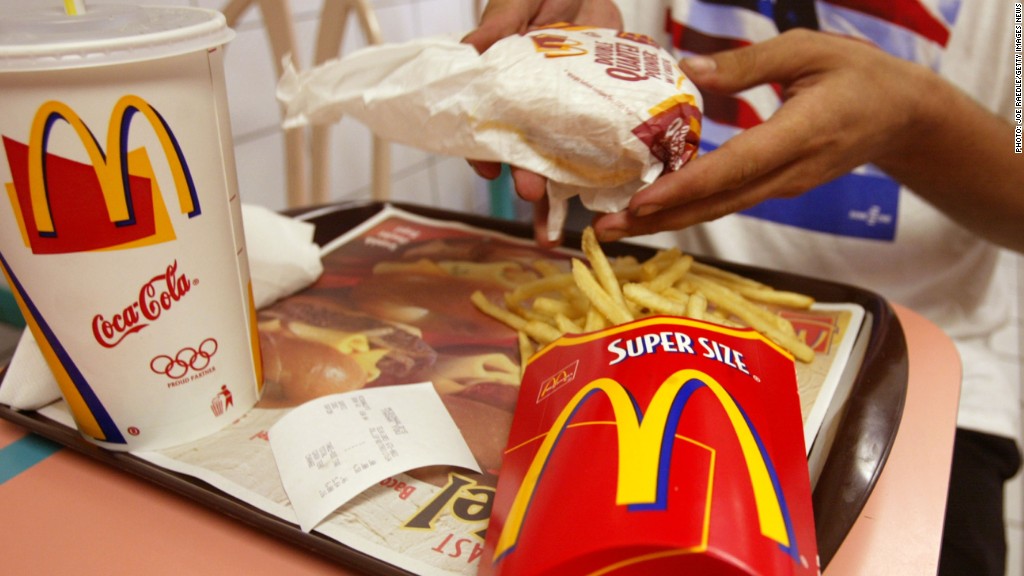 McDonald's has been struggling to turn its lousy sales around. And now there's a change at the top of the company.
CEO Don Thompson, a 25-year veteran who has spent two years at the helm, is retiring a week after McDonald's reported awful financial results.
The company faces tough competition from the surge of fast-casual brands like Chipotle (CMG). McDonald's recently cut 8 items from the menu to make way for "future food innovations," which could mean new ingredients or customized individual orders.
But sales dropped 2% and earnings fell 15% last year. And McDonald's has warned that the first half of 2015 could be bleak, too.
A string of food safety scares abroad didn't help. A tainted meat scandal hurt McDonald's sales in China, Hong Kong, and Japan. Earlier this month, the company had to pull nuggets from restaurants in Japan after customers found pieces of plastic in the chicken.
Related: McDead? More lousy results from McDonald's
"It's tough to say goodbye to the McFamily, but there is a time and season for everything," Thompson said in a prepared statement.
His promotion to CEO in 2012 made Thompson one of three black CEOs among the Dow 30 companies at the time.
On March 1, he will be replaced by Steve Easterbrook, a senior executive who has been with McDonald's (MCD) since 1993.
Chairman Andrew McKenna said the board is confident Easterbrook "can effectively lead the company to improved financial and operational performance."