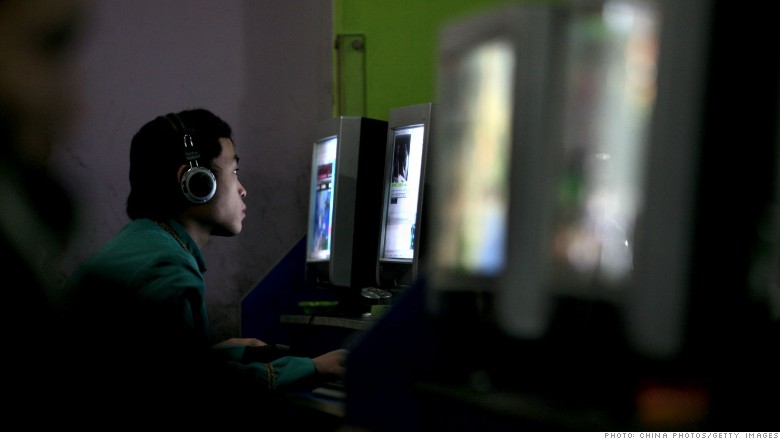 China has beefed up its Great Firewall yet again, this time cracking down on virtual private networks, or VPNs, which allow users to access censored and blocked content on the web.
The action, confirmed by state media, has affected VPN providers including Astrill, Strong VPN and Golden Frog, which have all reported trouble with connectivity in China, particularly on mobile devices.
China has long blocked access to what it deems as sensitive Internet content -- political commentary, foreign news outlets and sites like Google. Access to Twitter, Facebook and YouTube are also blocked in China.
Taken together, the restrictions constitute the world's largest -- and most effective -- state-sponsored censorship program. The effort, officially called "Golden Shield," is more than a decade old.
Using a VPN allows Chinese and foreigners alike to circumvent the Great Firewall. For around $10 a month, users are able to access blocked websites, Gmail and even Netflix.
Chinese state media described the crackdown as a "healthy development" for the Internet, and one needed to shore up cybersecurity. It follows a move to tighten access to Google's email service that began late last year.
Should the VPN blackout persist -- or expand -- it would be a real headache for companies that rely on the workaround to conduct business.
Related: The Great Firewall of China is nearly complete
Winger Chen, who owns a food and beverage consulting company in China, has always "felt some frustration with [spotty connectivity]," but considers it to be "just part of doing business in China."
Chen said he is "100% reliant" on various Google services that allow colleagues to sync data across the company.
"What happens if we have zero access to Google, and they cut off our VPN?" he asked.
Larger firms with proprietary VPNs are better protected. But more foreign companies are reporting that Chinese Internet restrictions are making it difficult to do business on the mainland.
In 2014, 56% of American companies operating in China said that Internet censorship was having a negative or somewhat negative impact on their ability to conduct business, according to a survey conducted by the American Chamber of Commerce in China.
That's up sharply from 2010, when only 39% of companies said censorship was problematic.
For now, the VPN companies say they're looking into the problem. Golden Frog has confirmed the problem "is not being caused by server issues," according to a company statement.
"It is rather a network issue specific to China that is not only impacting [our VPN service], but other VPN services as well."
Related: Banned! 8 things you won't find in China