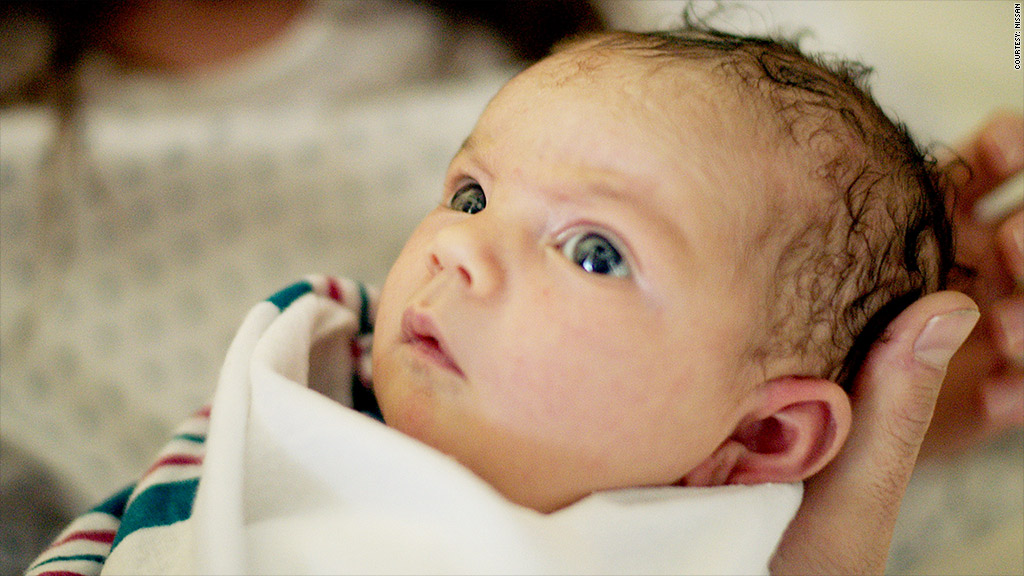 For the first time in 18 years, Nissan, the Japanese automaker will have an ad during this year's Super Bowl.
This won't be just another 30-second spot, either. This ad will be a full minute-and-a-half long.
Some other advertisers have already posted their full Super Bowl ads on-line before the game. Instead, Nissan has released only a 10-second "teaser" that shows a portion of the story. It's waiting until the actual Super Bowl to reveal the full ad.
"We can't wait to share this emotional story with the Super Bowl audience and we hope seeing the first few seconds will whet America's appetite to watch the spot during the game," said Fred Diaz, head of marketing for Nissan.
The ad shows the family of a professional race driver. The soundtrack is the Harry Chapin song "Cat's Cradle," which is about a father who regrets spending too much time working and not enough with his son.
Related: Super Bowl 2015: Budweiser, a Clydesdales and a puppy
Nissan has created a social media campaign about fatherhood leading up to the commercial's airing. At a Web address created by Nissan, WithDad.com, the automaker has invited YouTube users to submit videos about the concept of fatherhood. Several videos have already been posted.
A 30-second ad spot during this year's game, which is being broadcast on NBC on Feb 1, costs about $4.5 million. The network recently announced it sold out of available ad time during the game. In the past, Super Bowl ad space has sold out much earlier, but TV ad spending, in general, has been slowing.
Over the last five years, the Super Bowl has not dipped below 105 million viewers, and last year's game set a TV ratings record.
Nevertheless, this year, some automakers that usually advertise during the game are not doing so. General Motors (GM), Ford (F) and Volkswagen (VLKAF) have all said they will not advertise during this year's game.
Chris Isidore contributed to this report.