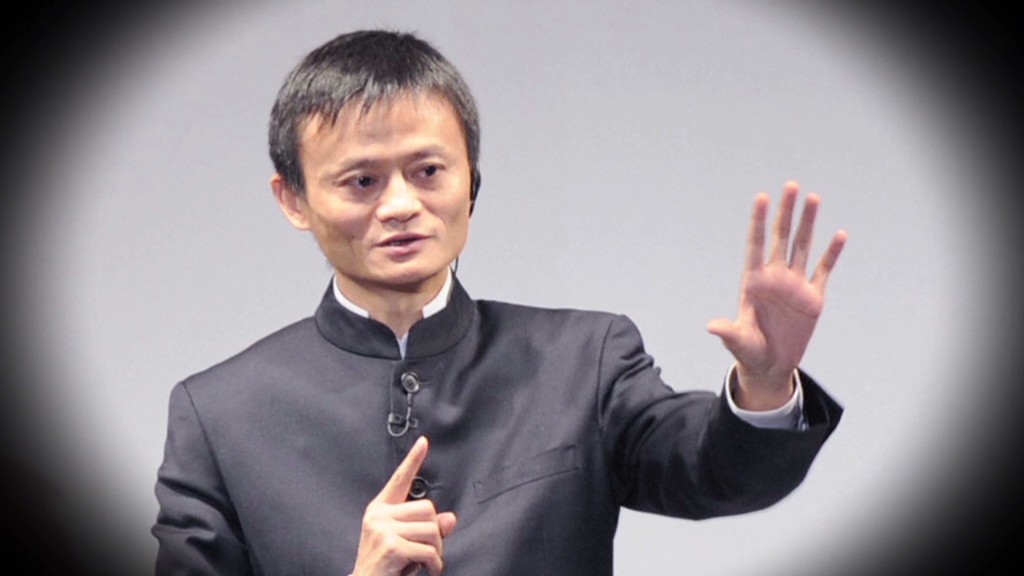 Good news for Alibaba: The company reported earnings Thursday morning that easily topped analysts' forecasts.
But here's the bad news: Even though the Chinese e-commerce leader reported a 40% jump in sales to $4.2 billion, that still wasn't as much as the $4.4 billion in sales that Wall Street was expecting. And investors are not happy.
Shares of Alibaba (BABA) plunged 9%.
The stock tanked Wednesday after Yahoo (YHOO) announced plans to spin off its remaining stake in Alibaba to its shareholders. Yahoo shares plummeted nearly 6%.
Related: Jack Ma says Alibaba is just a baby
The Chinese government also issued a harsh rebuke of the company Wednesday, saying that Alibaba was too lax when it comes to policing its sites for counterfeit and pirated goods.
China's State Administration of Industry and Commerce said the scathing report wasn't released earlier to avoid interfering with Alibaba's IPO.
And now, curiously, the SAIC no longer has a link to the report on its website.
A spokesperson for Alibaba acknowledged that the report was gone from the SAIC's site but also said that Alibaba did not request any delay in the publication of the report.
During a conference call with analysts, executive vice chairman Joe Tsai, added that the report was "flawed" and "unfair" and that Alibaba felt compelled to file a formal complaint with the SAIC as a result.
Tsai said Alibaba is committed to the integrity of its marketplace and keeping illegal goods off its sites.
"We are certainly not perfect and we have a lot of work ahead of us," Tsai said. But he added that the company is actively trying to remove pirated goods from its site and that some of its efforts have led to arrests of suspected counterfeiters in China.
Related: China issues scathing report on Alibaba
Still, the allegations of counterfeit goods have taken their toll lately. The stock is now nearly 25% below the all-time high it hit in late November.
But even though Alibaba's earnings report clearly disappointed Wall Street, Jack Ma's company has made a big splash with investors since its blockbuster initial public offering in September.
The company's growth has been solid. Profits in the fourth quarter rose 13% to 81 cents a share, well ahead of the 75 cents consensus estimate of Wall Street analysts.
And Alibaba reported explosive growth in its mobile business during the fourth quarter. The company said that mobile sales topped $1 billion. That's nearly 25% of overall sales.
The number of Alibaba's mobile users nearly doubled from a year ago, to 265 million.
"It is very safe to say that Alibaba is a mobile company," Tsai said. "We have positioned ourselves for more mobile growth in the future."
Alibaba has proven that online commerce can be a solidly profitable business. American online retailing giant Amazon (AMZN) has often reported big losses despite large increases in sales.
Amazon will report its fourth quarter results after the closing bell Thursday.
Alibaba is also much larger and more profitable than JD.com (JD), a key rival in China that is backed by mobile and social juggernaut Tencent (TCEHY). Shares of JD, which also went public in the U.S. last year, fell 5% following Alibaba's earnings.
-- CNNMoney's Greg Wallace contributed to this report.